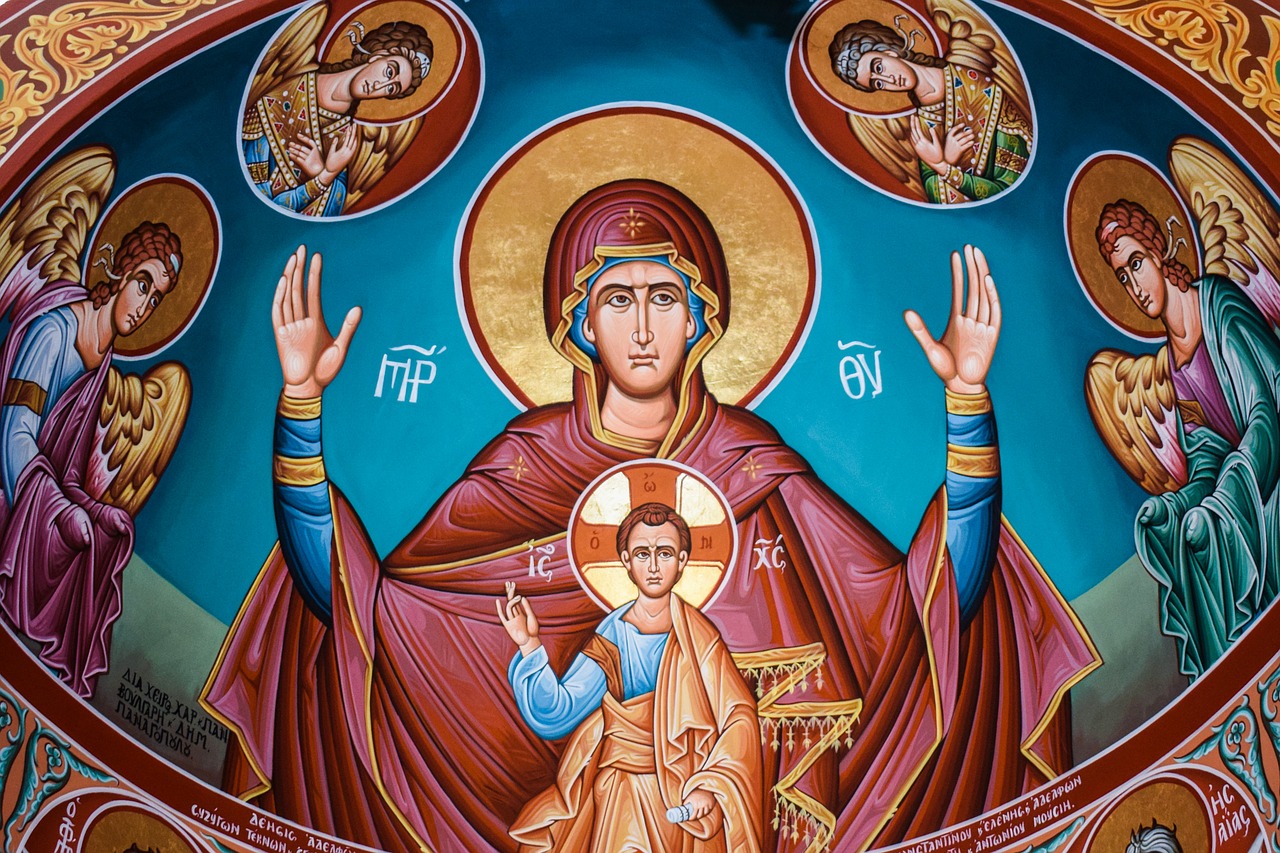 Got a question about the Catholic Church, or need assistance on your journey? Consider becoming a member, or feel free to contact us for more information.  The Coming Home Network exists to help converts, reverts, those on the journey, and those who are just curious – we'd love to hear from you!
*****
This week's episode of The Journey Home was with Fr. Bart Stevens, a former Episcopal priest who entered the Catholic Church and was ordained through the pastoral provision.
On a new Insights video short, Chris Reibold shared how he went from being apathetic about the saints to having a devotion to Mary as queen of all the saints.
And on the latest episode of Deep in Scripture, Marcus Grodi and Dr. John Bergsma looked at how staying immersed in the Word of God can prepare us for whatever life may throw at us.
*****
 Meanwhile, around the web…
CONVERTS AND CONVERSION
Eric Robinson shared 7 reasons that his dad became Catholic last year.
We shared the immense online library that the National Institute for Newman Studies has compiled to help you get ready for his canonization in October.
And Fr. Stanley Smolenski looked at 4 non-Catholics who were drawn to Jesus through Mary.
APOLOGETICS PICKS OF THE WEEK
Matt D'Antuono argued that science can tell us what and how, but only philosophy and theology can address the questions of who and why.
And Denise Bossert explained the Assumption of Mary for converts and non-Catholics.
*****
A member who's starting RCIA again after dropping out last year, an inquirer troubled by some Catholic devotions that have been suggested to her, and those members who came into the Church this past Easter and will now be helping with RCIA – these are just a few examples of the people we are praying for and working with this month at The Coming Home Network International. Please help us continue to support those on the journey by visiting chnetwork.org/donate today!
*****
"Apart from the cross, there is no other ladder by which we may get to heaven."
St. Rose of Lima
Feast Day: August 23