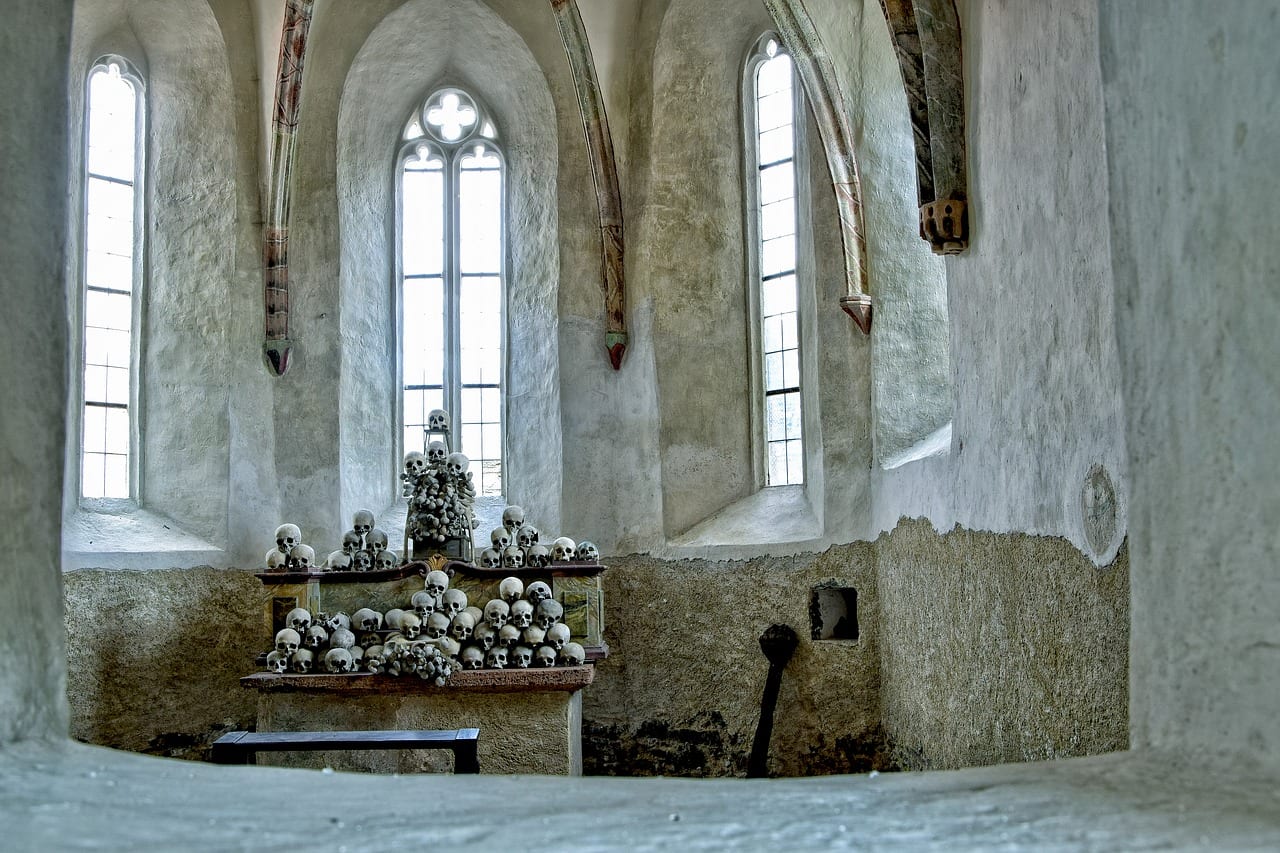 Got a question about the Catholic Church, or need assistance on your journey? Consider becoming a member, or feel free to contact us for more information.  The Coming Home Network exists to help converts, reverts, those on the journey, and those who are just curious – we'd love to hear from you!
*****
This week's Journey Home episode was with Charles Hoffman, a Holocaust survivor drawn to the Catholic Church after seeing the parallels between the Passover and the Mass. The episode should be online soon, but in the meantime, here's a link to his incredible story in written form.
We put up an article by popular author, speaker and pilgrimage guide Steve Ray, about how his view of the word "dogma" changed as he began to look into the Catholic Church.
And for All Souls Day, we shared a short video from Sr. Theresa Aletheia Noble, a former atheist, on why all Christians should think about their own death. Watch and share!
*****
Meanwhile, around the web…
CONVERTS AND CONVERSION
EpicPew looked at the lives of 11 men and women who were led to the Catholic Church by the consistency of her teachings on the sanctity of life.
A Chinese teen at last month's Youth Synod told Catholic News Agency what led her to the Catholic Church.
ChurchPop looked at Babe Ruth's deathbed reconciliation with the Church.
And Aleteia looked at how a Revolutionary-era haunting led to a number of Catholic conversions.
ECUMENICAL/INTERFAITH NEWS
In time for All Saints Day, the first ever Anglican Use pew missal was published.
A spokesman for the Russian Orthodox Church has indicated that it's satisfied with the Pope's take on the situation in Ukraine.
And the Vatican has called on Hindus and Catholics to work together to help the poor and marginalized.
APOLOGETICS PICKS OF THE WEEK
Dave Armstrong explored the Biblical evidence for Mary's Immaculate Conception.
AND A NEAT ARCHAEOLOGY ARTICLE…
The Biblical Archaeology Review looked at the underwater basilica ruins that may mark the place where the Council of Nicea was held.
*****
A convert looking for ways to serve the Lord in her parish, a member who's coming away from RCIA with more questions than answers, and a married couple preparing for their first confession – these are just a few examples of the people we are praying for and working with this month at The Coming Home Network International. Please help us continue to support those on the journey by visiting chnetwork.org/donate today!
*****
"Be sure that you first preach by the way you live. If you do not, people will notice that you say one thing, but live otherwise, and your words will bring only cynical laughter and a derisive shake of the head."
St. Charles Borromeo
Feast Day: November 4