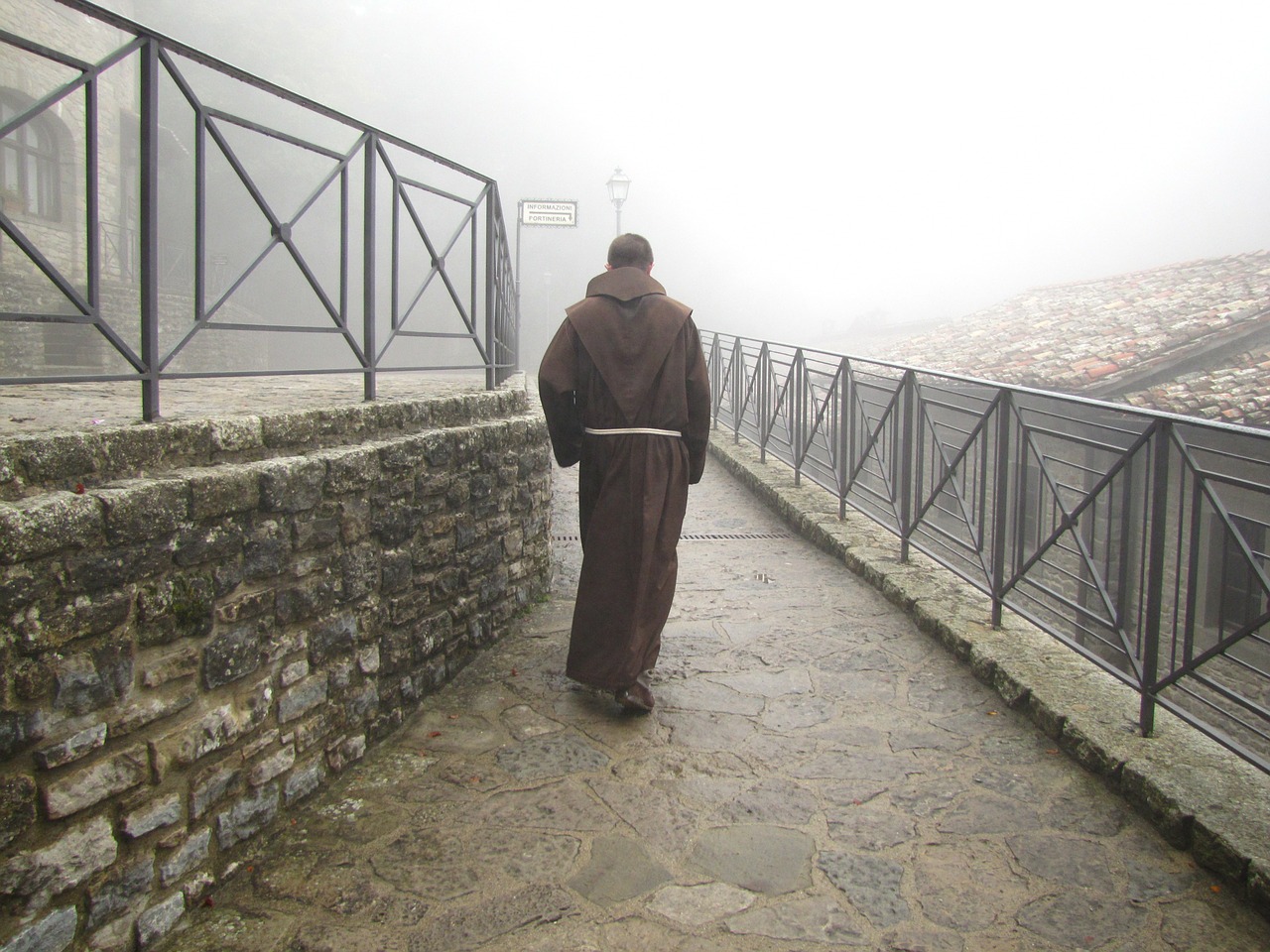 Got a question about the Catholic Church, or need assistance on your journey? Consider becoming a member, or feel free to contact us for more information.  The Coming Home Network exists to help converts, reverts, those on the journey, and those who are just curious – we'd love to hear from you!
*****
The Coming Home Network staff has a presence this weekend at the Defending the Faith conference in Steubenville– if you happen to be there, please stop by our booth and say hello!
This week's Journey Home episode was with Rob Marco, whose journey took him through Eastern philosophy and eventually to the Catholic Church. We've also published Rob's written story.
Our newest Insights video short features Tom Murphy, an Evangelical who returned to his Catholic roots, sharing what he thinks Evangelicals and Catholics can learn from one another.
In Charles Hoffman's latest piece on the Mass and Jewish worship, he talked about what Jesus said about the old and new manna.
We published the written conversion story of Stephanie Milano, who drifted away from her Catholic faith as a young woman, but came back in part through a desire to understand the meaning of death.
*****
Meanwhile, around the web…
CONVERTS AND CONVERSION
EpicPew shared their favorite atheist-to-Catholic conversion stories.
And Philip Kosloski looked at 5 scandalous sinners who became great saints.
ECUMENICAL/INTERFAITH NEWS
A major shrine with significance to both Anglicans and Catholics has been restored in England.
And Cardinal Muller has explained why the Catholic Church can't just allow non-Catholics to receive Holy Communion.
APOLOGETICS PICKS OF THE WEEK
Fr. Robert Spitzer has shared some ideas for helping Millennials who doubt the existence of God.
And Dr. Marcellino D'Ambrosio unpacked the 'hidden' meaning of the loaves and fishes.
AND SOME NEAT ARCHAEOLOGICAL NEWS…
Archaeologists think they might have found a reliquary of the apostles in Israel.
*****
A convert of several years experiencing struggles with faith, a member facing emotional and social barriers as they try to enter the Church, and a woman on the journey worried about how becoming Catholic could affect her employment – these are just a few examples of the people we are praying for and working with this month at The Coming Home Network International. Please help us continue to support those on the journey by visiting chnetwork.org/donate today!
*****
"Know this, my beloved brethren. Let every man be quick to hear, slow to speak, slow to anger, for the anger of man does not work the righteousness of God."
St. James
Feast Day: July 25