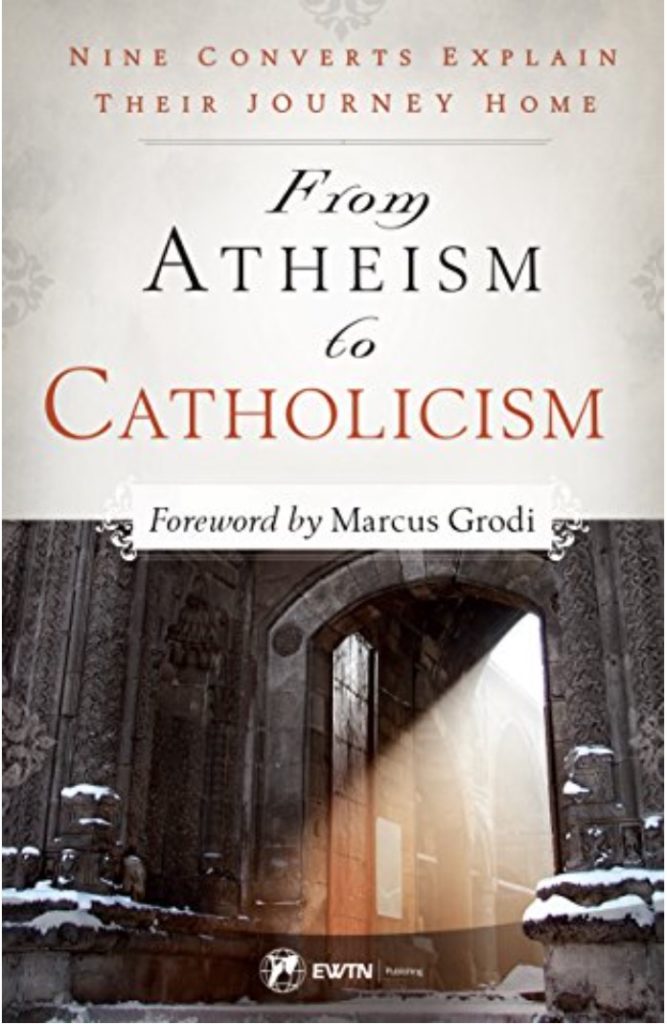 We're excited to announce the new book from EWTN Publishing, From Atheism to Catholicism: Nine Converts Explain Their Journey Home, with a foreword by Coming Home Network Founder and President Marcus Grodi.  With testimonies by Dr. Kevin Vost, Joseph Pearce, Holly Ordway and others, it's a great resource that helps show how atheists from a number of different backgrounds overcame their resistance to faith and ended up as grateful members of the Catholic Church.
A lot of us who have loved ones who profess atheism wonder if there's any getting through to them, and we've done our fair share of trying to argue friends and family home to faith with little success.  Reading these stories can serve as an encouragement that God has his own mysterious ways of touching lives with His grace that we may never understand, and help give us hope that He's not done reaching out to the people we love.  It's also a great resource for readers who consider themselves to be atheist or agnostic, because it introduces them to real people who came from their backgrounds and who can explain why they didn't believe, and why they do today.
In the book, you'll meet, among others:
The atheistic Jew who sparked the conversion of a fellow atheist, and led him into the priesthood.
The Nietzsche-loving bodybuilder whose atheismwas upended by St. Thomas Aquinas.
The hardened, anti-Catholic, neo-Nazi convict who shed his vices and became a celebrated Catholic author.
The commune-dwelling hippie socialist who is now a happy Catholic husband and father.
The once militant, gay atheist who is now "Christ's willing captive"
And more!
As Marcus writes in the foreword, "A conversion story is miraculous because it points to the undeserved work of God's grace; and it is powerful because it has the capacity to be used by grace to change other people's lives."  From Atheism to Catholicism: Nine Converts Explain Their Journey Home is now available in the CHNetwork Online Store, as well as local Catholic bookstores everywhere.