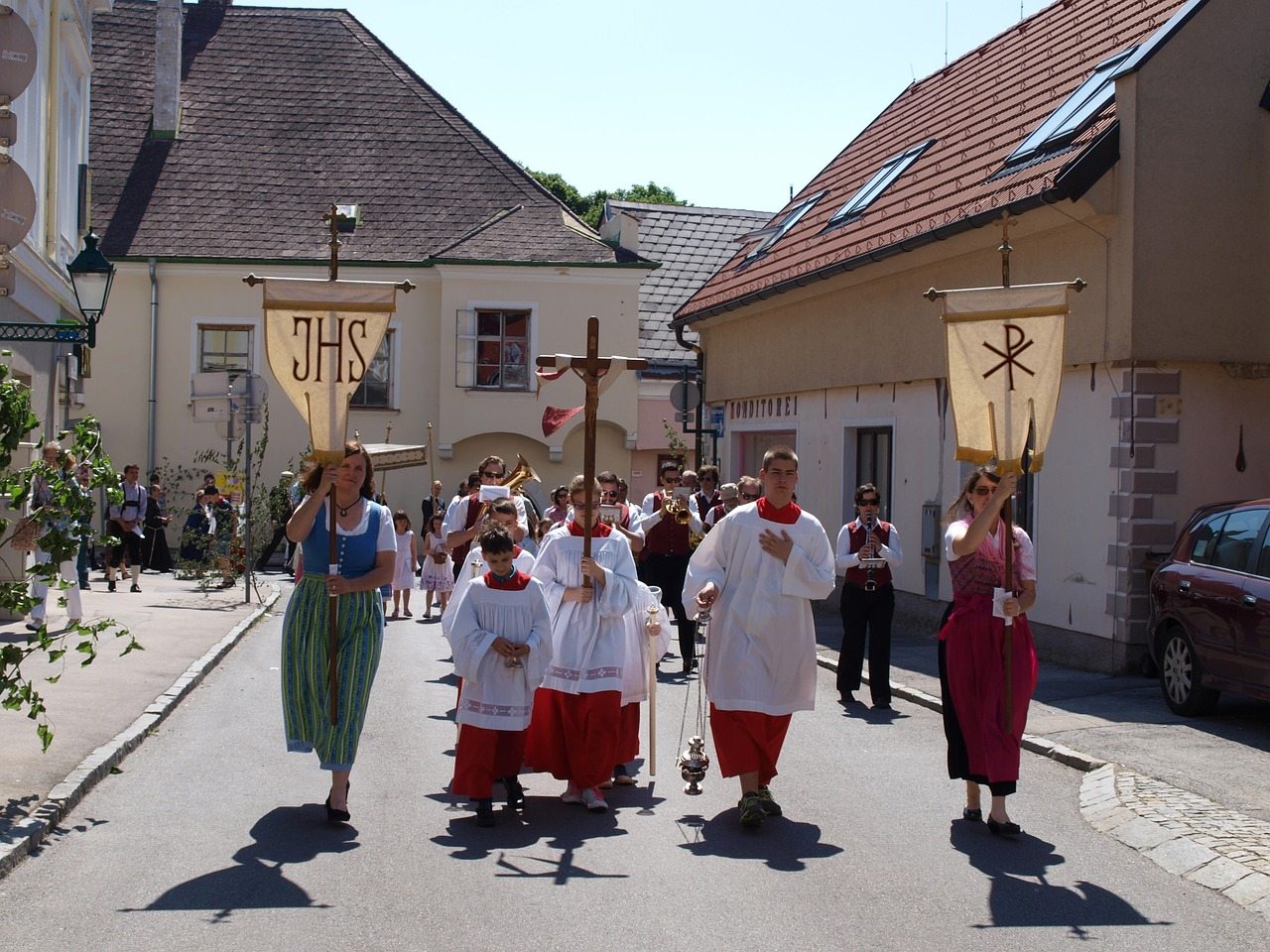 First and foremost, the Coming Home Network exists to help YOU on your faith journey.  If you need prayer, support, or just want to talk to a staff member, please don't hesitate to contact us!  In the meantime, here's our latest weekly roundup of original and curated Catholic content for converts and the curious:
*****
This week's Journey Home episode featured Br. Martin Davis, O.P., who shared how he felt drawn to the Catholic Church and the Dominican Order while a student at Hillsdale College.
And if you enjoyed this week's show with Br. Martin, you'll love Monday's episode with Fr. Bonaventure Chapman, O.P., one of his classmates at the Dominican House of Studies! To give you a taste of what to expect, here's the Signposts video short we recently filmed with Fr. Bonaventure.
Our retreat at the St. Therese Center in Columbus, OH this week was a rousing success!  There was a healthy dose of laughter, tears, and sharing about how the Holy Spirit is working in our lives.  If you'd like more information about upcoming retreats, visit chnetwork.org/retreats.
And for #ThrowbackThursday, we shared a 2002 Journey Home episode with Lord David Alton, a British MP, life peer in the House of Lords, and committed Catholic in a political environment that has historically favored participants who are members of the Church of England.
*****
Meanwhile, around the web…
CONVERTS AND CONVERSION
Lorelei Savaryn penned an article sharing a convert's perspective on Catholic marriage.
At Green Catholic Burrow, Desiree Hausam has compiled an essential reading list for Catholic converts.
ECUMENICAL/INTERFAITH NEWS
At Catholic Stand, Gregory Herr discussed Christian unity as one of the core principles of the Anglican Ordinariate.
And the crown prince of Abu Dhabi has renamed a major mosque "Mary, the Mother of Jesus."
PRAYER AND SPIRITUALITY
Br. Simon Teller, O.P. has written an instructive piece on five ways to listen to God in everyday life using the basic means He's provided for us.
APOLOGETICS PICKS OF THE WEEK
Tom Hoopes shared some advice for those struggling to recognize Jesus in the Blessed Sacrament.
And Linda Kracht took on the common modern question, "do I have to belong to a religion in order to have moral values?"
FROM THE "OUCH, THAT'S CONVICTING" FILES
Becky Roach penned an article about the 6 things you're inadvertently teaching your kids when you skip Mass on Sundays.
AND FROM THE CATHOLIC "PIZZA AND BEER" FILES…
Journey Home alum Dr. Taylor Marshall explored the Catholic liturgical origins of pizza.
And the Benedictine Monks of Norcia have crafted a new beer to help them raise money to rebuild their town, which was recently ravaged by an earthquake.
*****
A journeyer who's reduced their objections to Catholicism down to just a couple of issues, a convert whose husband is struggling to understand her faith, and a bunch of new Catholics who are trying to explore how best to serve the Church – these are just a few examples of the people we are working with this month at The Coming Home Network International. Please help us continue to support those on the journey by visiting chnetwork.org/donate today!
*****
"Attribute to God every good that you have received. If you take credit for something that does not belong to you, you will be guilty of theft."
St. Anthony of Padua
Feast Day: June 13