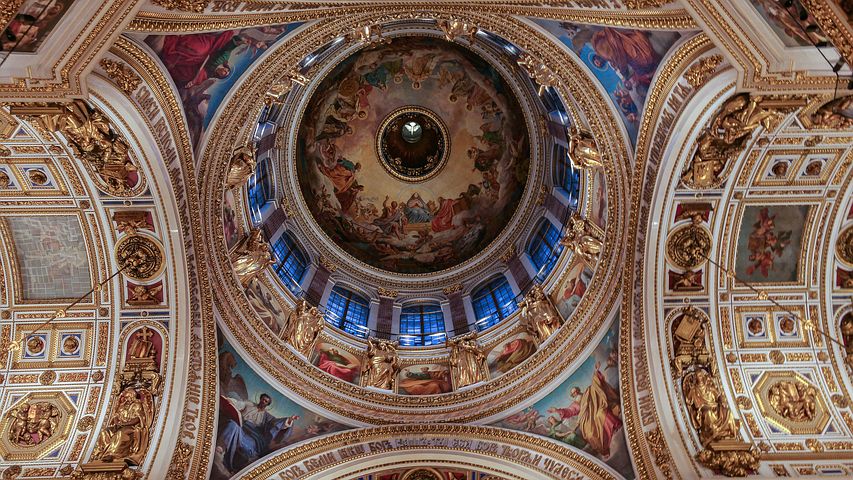 Welcome to our latest weekly roundup of original and curated Catholic content for converts and the curious!  Here's a sampling of what we've been up to over the past few days at The Coming Home Network:
*****
Starting this Wednesday, January 18, you're invited to join the CHNetwork family in 15 days of prayer to the Holy Name of Jesus for Christian unity. Sign up at chnetwork.org/unity to get daily reminders in your inbox, and spread the word!
Registration is open for our first CHNetwork retreat of 2017 , which will take place Feb 27-Mar 2 at the Serra Retreat Center in Malibu, CA.  More information about the schedule and accommodations can be found at chnetwork.org/retreats.
We made available online Marcus Grodi's 2006 Deep in History lecture about how the United States' background as a British colony influenced the way many of us learned about the history of the Reformation.
For #ThrowbackThursday, we revisited a 2006 episode of The Journey Home with the always entertaining Michael Cumbie, a former Charismatic Episcopal priest.
And Devin Rose, Mark Shea, and several members of the CHNetwork family told us what they remember about the first time they went to Mass.
*****
Meanwhile, around the web:
The Center for Study of Global Christianity revealed that a Christian was killed somewhere in the world every six minutes during the year 2016.
For this week's feast of the Baptism of the Lord, Jimmy Akin explained why Jesus was Baptized even though He was sinless.
The Vatican shared its resources and plans for the Week of Prayer for Christian Unity.
Joanna Bogle looked at the state of the Anglican Ordinariate six years after its creation.
Princess Charlene of Monaco told People Magazine why she converted to Catholicism.
And Christianity Today looked at the favorite Bible verses of 88 nations.
*****
2017 is already shaping up to be a big year for The Coming Home Network- be sure to stay up to date at chnetwork.org, and while you're at it, stop by and introduce yourself in our Community Forum!
*****
"The Church is the Ship outside which it is impossible to understand the Divine Word, for Jesus spoke from the boat to the people gathered on the shore."
St. Hilary of Poitiers
Feast Day: January 13