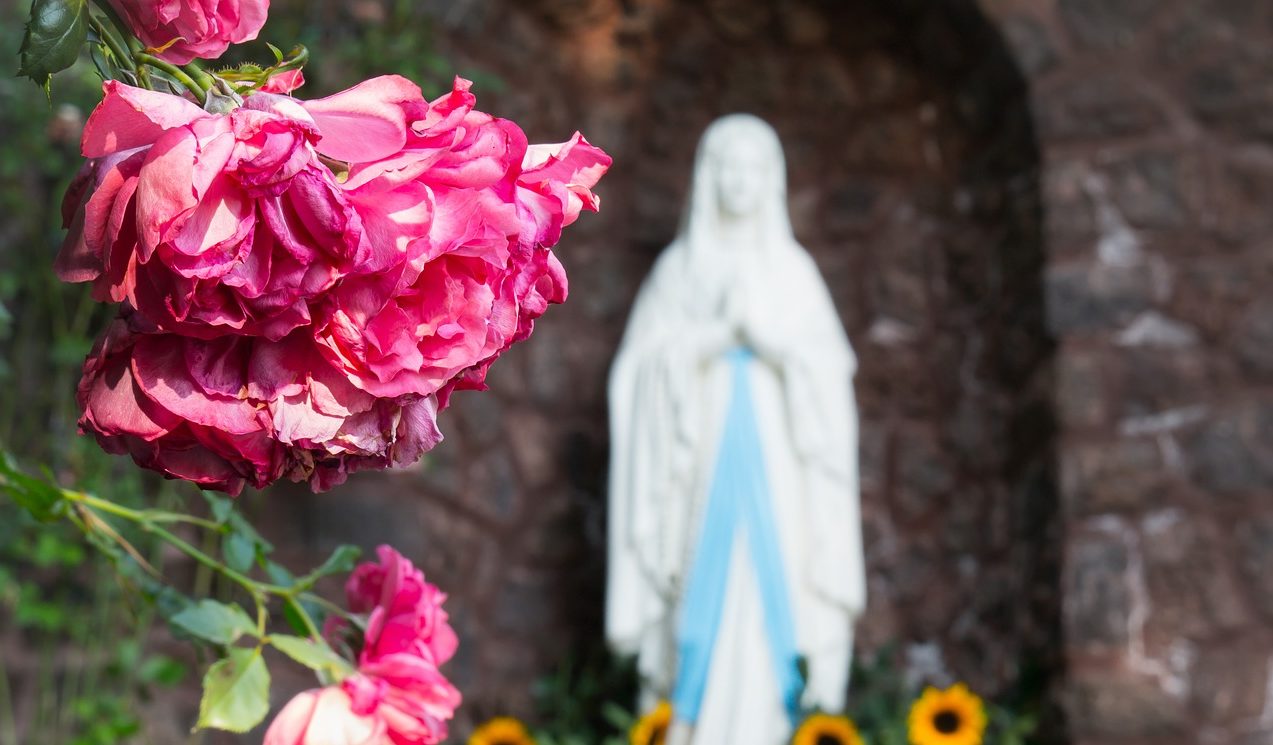 Can you believe we're already coming up on the third week of Advent? Here's our latest weekly roundup of original and curated Catholic content for converts and the curious:
*****
This week, we unveiled our play-at-home version of The Journey Home, AKA Journey Home Bingo, as a fun way to commemorate our 20th season on EWTN.  Feel free to follow along with each week's episode at chnetwork.org/bingo, and mark your cards when you hear one of the frequently used terms!
Mark Gamble, who was a guest on The Journey Home this October, gave us a written account of his journey to the Catholic Church.
On our latest Deep in Scripture podcast, Carl Olson joined Marcus Grodi to discuss 2 Peter 1:4, and what it means to be "partakers in the divine nature."
CHNetwork outreach consultant Ken Hensley continued his ongoing series for Catholic Answers: "Why I'm Catholic: Sola Scriptura isn't Historical, Part III."
And for #ThrowbackThursday, we shared a 2006 episode of The Journey Home with Guy Gruters, whose reversion back to his Catholic faith happened while he was a prisoner of war in Vietnam.
*****
Meanwhile, around the web:
Dec 8 marked the feast of the Immaculate Conception of the Blessed Virgin Mary. For those who argue that it's unbiblical, Catholic Answers has great articles from Tim Staples and Jason Evert that provide a scriptural defense of this Marian dogma.
For his feast this week, Joseph Pronechen shared 19 little known facts about the real St. Nicholas.
75 years after the Pearl Harbor attacks of December 7, 1941, the remains of Fr. Aloysius Schmitt, the first US military chaplain to die in World War II, were identified.
It was announced recently that movement had been made on the sainthood cause of "computer geek" Carlo Acutis, who died in 2006 at age 15.
And Catholic News Agency related how the witness of one young believer led to the recent baptisms of 300 adult catechumens, youth, and infants in a remote part of Ethiopia.
*****
At The Coming Home Network, one of our goals is to provide new members and those on the journey with our monthly newsletter at no cost to them.  However, because there is a minimal cost to us, we invite you to consider a gift of $35 to offset that expense.  To give today, visit chnetwork.org/donate.  While you're at it, please consider giving our Guide to Reading the Bible and Catechism in a Year as a Christmas gift to your fellow parishioners- only $.50 per copy for orders of 50 or more!
*****
"(T)he knot of Eve's disobedience was loosed by the obedience of Mary. What the virgin Eve had bound in unbelief, the Virgin Mary loosed through faith."
St. Irenaeus of Lyons
Feast of the Immaculate Conception: December 8