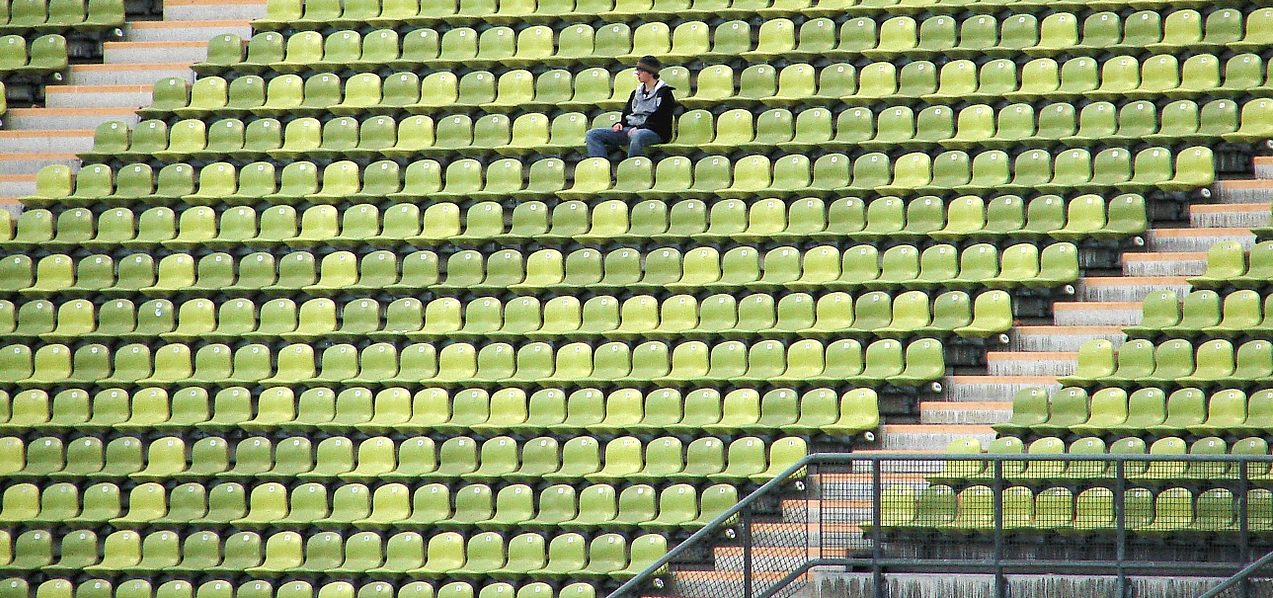 One of the most common things we hear from our members of the Coming Home Network is that they are overwhelmed with excitement about the prospect of becoming Catholic- but they're terrified at the social ramifications of it, and they feel all alone in their journey.  Since we've dealt with thousands of people who've battled this issue on their way into the Church, we're tapping you for your wisdom.  Here's our latest CHNetwork Community Question:
What advice would you give to someone who feels isolated and lonely on their journey toward the Catholic Church?
UPDATE: Here's what some of our members and readers had to say:
*****
" The Catholic Church can be like landing in a foreign country.  Mysterious, beautiful, and yet not without an aspect of fear.  Stay deep in prayer, deep in history, and deep in scripture.  And surround yourself with the wisdom of people who will love you on the journey.  The Coming Home Network is an awesome place to start that journey.  Welcome!"
Jeremy, CHNetwork Community Forum
*****
"Don't expect folks to come up and greet you at Mass; Catholics are bad at that. Find a smaller group to enmesh yourself like Life in the Spirit seminars, Teams of our Lady, or a Bible study group. Find some fired up Catholics for which you may even need to search outside your parish."
Larry, CHNetwork Community Forum
*****
"I would advise them to join a ministry in the church, which would surround them with new friends who have been where they are before and may have great advice and hope to share. Also, tuning into Catholic radio and hearing the conversion stories of some of our amazing Catholic apologists is really encouraging."
Sarina, via Facebook
*****
1. Connect with Catholics and fellow pilgrims on the journey online via websites like this one, and develop your prayer life through the rich prayer resources of the Catholic Church.
2. Watch the Journey Home and read conversion stories so you know you're not alone.
3. Strike up conversations with Catholic co-workers and tell about what life changing things you are finding in the Church, and you may find a kindred spirit.
Howard Hampson, CHNetwork Community Forum Moderator
*****
"Keep it simple, and get involved. What does the Church need? Join the Choir, jump in to a mens's or women's group, see if anyone gets together outside church times for prayer groups, etc. 
There are so many different opportunities, and most start with just saying, 'hi.'"
Aidan, via Facebook
*****
"I always remind myself that Jesus was lonely (they could not stay awake and keep watch, they deserted and betrayed Him, etc.)….So I remind myself that Jesus understands my loneliness….He is 'with me' in it….That thought has helped me a great, great deal. It continues to help me. Also – offering up my loneliness to Him. (I need to offer up more…)
On a more practical level – finding even a few folks who you can talk to and understand you – for me, this forum (particularly at the start), and then the Catholic Worker group – they keep me grounded in my faith, both in prayer, in friendship, and in the works of mercy… It might take time, depending on where you are, but hopefully there is a group out there for all of us!"
Zaida, CHNetwork Community Forum
*****
"Get involved with an active church ministry, such as St. Vincent de Paul or women's help center where great charity is borne and attend mission talks, retreats and bible studies as much as possible. Sharing the faith with others is walking with Christ."
HD, via Facebook
*****
Have anything to add?  Please share in the comments below!  And as always, we invite you to join this and other conversations in our CHNetwork Community Forum!