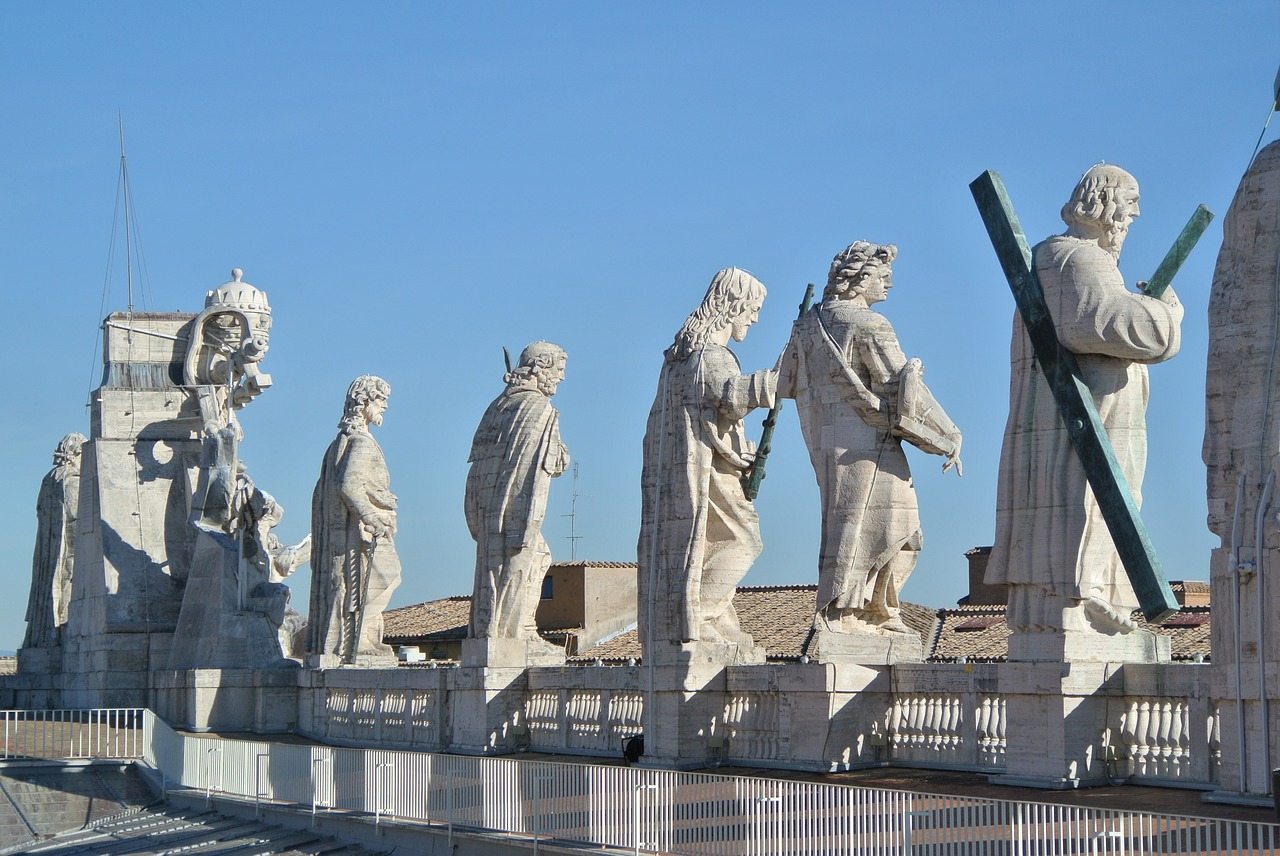 Once again, it's time for our weekly roundup of original and curated Catholic content for converts and the curious!  Here are a few items of interest that we've been working on over the last few days:
*****
Can you believe The Journey Home is in its 20th season on EWTN? Marcus Grodi wrote a piece for our Partners Blog reflecting on two decades of conversion stories– thank you to all who have been a part of that effort over the years!
Speaking of The Journey Home, this week's guest was Paige Murray, who recounted her journey from nondenominational Christianity to Catholicism, and the lessons in prayer she learned along the way.
For #ThrowbackThursday, we shared a 1998 Journey Home interview with John Mallon, who was freed from a life of drugs and the occult.  If you're looking for a spooky story with a happy ending, this is the one…
And the CHNetwork community shared which Bible verses make more sense to them now that they're Catholic.
*****
Legendary anti-Catholic comic artist Jack Chick passed away this week at age 92.  Jimmy Akin of Catholic Answers reflected on the life and legacy of the controversial character whom he met several years ago in person at one of Chick's movie premieres.
With Halloween practically upon us, Garrett Johnson looked at some ways to reclaim the holiday's Catholic origins.
Catholic apologist Dave Armstrong explored 50 passages in Scripture that indicate the reality of Purgatory.
At Aleteia, Katrina Fernandez shared some thoughts on what to do when the "convert high" wears off.
And Forbes interviewed Catholic convert Stacy Trasancos, "the lab girl who went to church."
*****
There's always something going on at chnetwork.org! Whether it's our 20 year archive of Journey Home episodes, our treasury of written conversion stories, or the ongoing conversation in our community forum, we hope you can stop by and participate in our network of family and friends who long for a deeper relationship with Jesus!
*****
"The Eucharist acts as a magnet for the friends of God."
St. Luigi Guanella
Feast Day: October 24