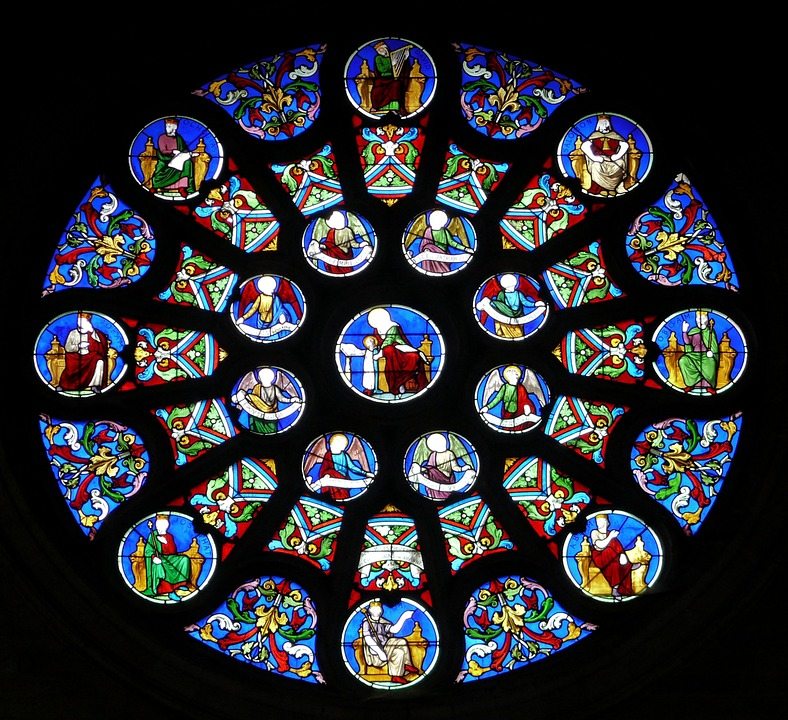 We asked our readers which holy men and women had special significance for them as they began to realize that saints were not just pictures on holy cards, but intercessors and helpers in heaven.  We got a wide variety of responses- here are a few:
*****
"After my confirmation I was sad that I had not been informed about choosing a patron Saint.  7 years later I was introduced to St. Faustina who then became my designated Patron Saint. Her recorded life and experienced mysteries have re-shaped and revealed to me God's true will for my soul…
"I was always a self identified Christian Hip Hop artist, and was not aware of Catholic Hip Hop until 2014. In that year I felt a strong desire to base my entire music ministry on the mysteries of Jesus' Divine Mercy."
Melvin Windley, AKA Rabelz (Find his recent album, #Mercy on iTunes)
*****
"St. Polycarp is my Patron Saint because he and the men he inspired (ex. Ignatius, Iranaeus) showed me the reality of the Eucharist and of Holy Orders. I first met him in translation exercises, as our Greek prof liked to pull extrabiblical texts up so we relied more on our Greek than our scripture memorization. I translated his martyrdom, which led me to translate his letters. That led me to Iranaeus and Ignatius, Justin Martyr and the Didache. I would spend the next few years poring over their writings."
-Southern Fried Catholic, CHN Community Forums
*****
"I was kind of sad that in my RCIA there was no emphasis put on selecting a patron saint name. I was drawn to look to Seth and David as Old Testament saints and my namesakes. Looking back, I wish I had put the time into researching a patron saint….
"I have always felt a connection with Saint John the Evangelist; his is my favorite gospel and I have always related to the special relationship he had with Christ. He is the one you see reclining on Jesus at the last supper, and in his Gospel he writes about all the great things that Jesus said more than what he did, especially the emphasis Jesus put on love. He was also the one that Jesus first entrusted His mother to. In so many ways I want to be like John."
-Seth Paine, Developer of Web and New Media, The Coming Home Network
*****
"For myself, dealing with the process of my husband's annulment, turned me into a moody, depressed, whiny, brat to put it mildly. It would make me doubt myself, my faith, everything in general. I ended up reading St Therese of Lisieux… I could relate to her being petulant and would ask her to help get my emotions under control."
Laura H. via Facebook
*****
"I was working at a public library while going through RCIA. Of course, I checked out every Catholic book we had. And I kept finding St. Michael prayer cards tucked between the pages- probably 5 or 6 of them over a span of several months. That, in addition to an earlier angelic experience (or I think it was), convinced me I was on the right path and led to me taking St. Michael as my patron saint."
Kim S. via Facebook
*****
"One of the things stood out to me in my conversion experience was the miracles that continuously happen through the Catholic Church. I'm not sure there's any more modern miracle performer or mystic than Padre Pio. Didn't have much to do with apologetics but it did have a lot to do with the proof of the Holy Spirit works tremendously through the Catholic Church and the Saints."
Shaun McAfee, EpicPew.com
*****
Hope you enjoyed this week's responses- add your own feedback in the comments below, and be sure to check out more of our CHN Community Questions in our forums!