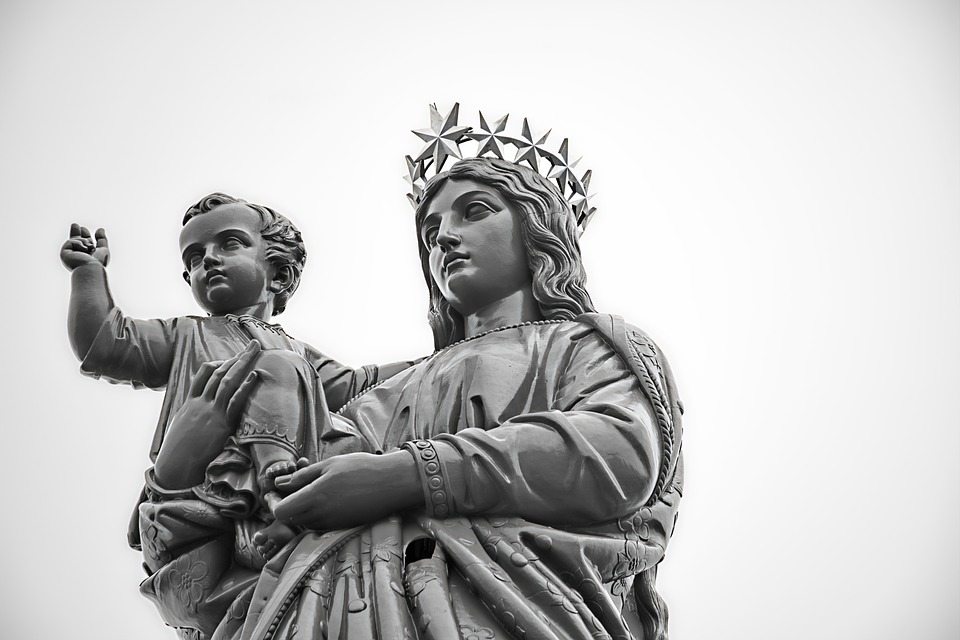 A sampling of what we've been up to at CHNetwork over the past few days:
Our Communications Coordinator, Matt Swaim was in attendance at #Together2016 on the National Mall on Saturday.  While it was an overwhelmingly Evangelical gathering, there was some minor Catholic presence, including performances by Matt Maher and a video message from Pope Francis inviting people to the event.
Fred Wolff shared his powerful written story about how dabbling in the occult led him to become a Wiccan high priest- and the harrowing experiences of the demonic that caused him to flee that lifestyle and eventually find a home in the Catholic Church.
This week's Journey Home featured our director, JonMarc Grodi, interviewing Michelle Paine, whose husband, Seth, is in charge of web and new media for CHNetwork.  She shared how her training as an artist led her directly to the Church in Orvieto, Italy, which is the caretaker of one of the world's most famous Eucharistic miracles.  If you'd like to see some of Michelle's own religious art, visit michellepaine.com.
For #ThrowbackThursday, we dug up an August 2000 Journey Home featuring Fr. John Zuhlsdorf, AKA Fr. Z, talking about his path from Lutheranism to the Catholic priesthood. As soon as Fr. Z hears we've rediscovered this, we hope he'll transcribe portions of it, and add his parenthetical comments in red. [Not that we're insisting he do this; we just think it'd be a lot of fun.]
And we compiled a fascinating set of responses from our CHN Community Members to the question: Before believing what the Catholic Church teaches about Mary's perpetual virginity, what did you believe about the idea of Jesus having siblings?
*****
Meanwhile, around the web…
Catholic News Agency reported that new laws restricting religious groups in Russia would likely have more of an effect on smaller protestant congregations than on Catholic Churches.
Religion News Service wrote about an effort in Brazil to use digital imaging to recreate what St. Rose of Lima, St. Martin de Porres, and some other saints might have looked like.
And over at the National Catholic Register, Diana Von Glahn posted on some of the places of interest to Christian pilgrims that can be found along the route of the Tour de France.
*****
"It was precisely to Mary Magdalene that St Thomas Aquinas reserved the special title, "Apostle of the Apostles" (apostolorum apostola), dedicating to her this beautiful comment: 'Just as a woman had announced the words of death to the first man, so also a woman was the first to announce to the Apostles the words of life.'" Pope Benedict XVI on St Mary Magdalene, Feast Day: July 22