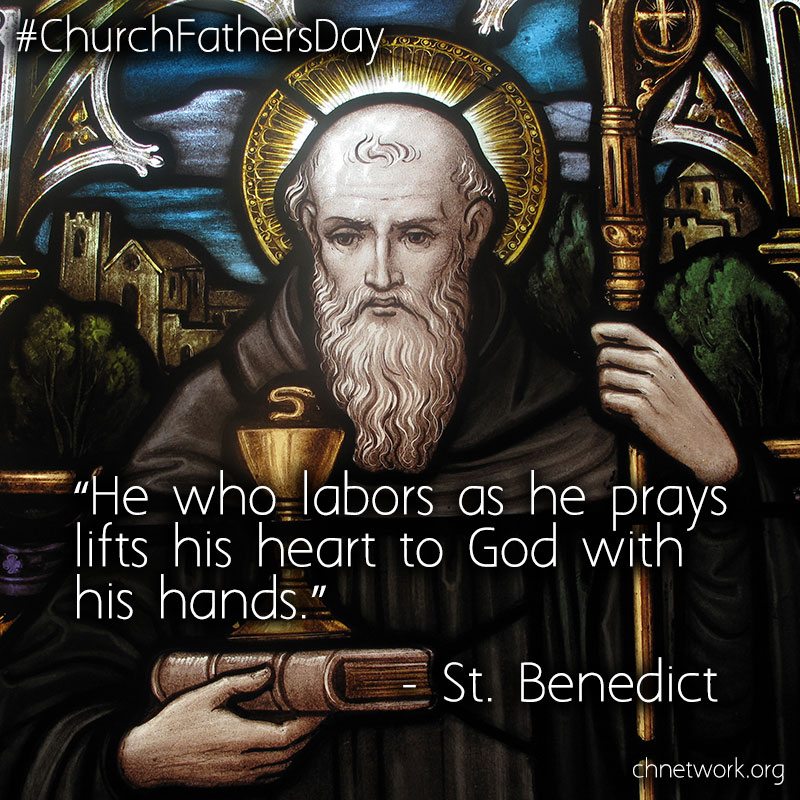 This week began with many of us paying tribute to fathers- in our case, we did so on a few different levels…
*****
We kicked off Father's Day by revisiting one Marcus Grodi's more popular talks, The Church Fathers I Never Saw.
We also had fun with the tag #ChurchFathersDay on social media- be sure to follow the link for lots of fun images and quotes from some of the leading lights of the early Church!
We capped our Father's Day-themed content with a special Journey Home featuring Marcus Grodi, founder of CHN, interviewing his son, new CHN director JonMarc Grodi.
Speaking of Marcus, his new book, "Life from Our Land," was just reviewed by an Amish farming periodical– how cool is that?
In our Written Stories feature, we heard Adrienne Pueschel's journey from cultural revolutionary in 1970's California to Catholic convert.
For #ThrowbackThursday, we dug up a flyer from CHN's first ever Fall retreat in 1993– be sure to get in your application for registration for this year's!
With the double feast of Sts. Thomas More and John Fisher this week, we made available for free a download of Dr. Scott Hahn's 2006 Deep in History talk on these two champions of conscience.
And the CHN Community forums tossed around the question: "What is tithing?"
*****
Elsewhere around the web…
Catholics in Kansas City took part in an ecumenical rally celebrating a recent federal ruling against predatory lending.
EpicPew told us about 21 benefits of making the Sign of the Cross, and showed us a list of 100+ pilgrimage sites in the US worth adding to our vacation itineraries this Summer.
And Joe Heschmeyer made the scriptural case for Mary as our mother in faith.
Bookmark us for more great content, and be sure to tell your friends about CHN!