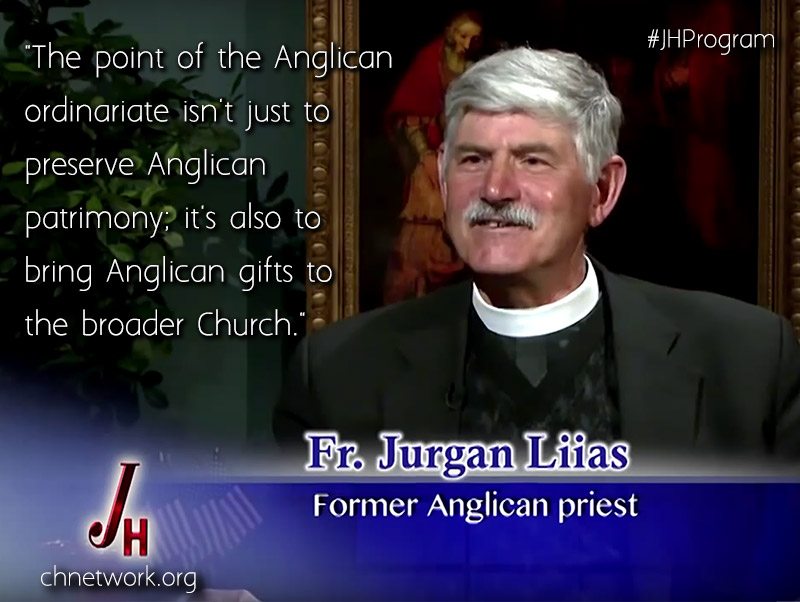 It was a short week, but that didn't stop us from pumping out some great material! Here's what you may have missed:
On The Journey Home, Fr. Jurgen Liias recounted his path from Anglican seminarian to Catholic priest, giving us a fascinating look into the history of the Charismatic renewal along the way.
Anthony Faul described how his career as a Navy and commercial pilot served as a metaphor for his spiritual life in our Written Stories feature.
In our Signposts video short series, New York Times best-selling author Jay Richards argued that the closer protestants and Catholics draw to Christ, the closer they will eventually draw to one another.
Jim Anderson and Marcus Grodi asked a question many of us take for granted- what does it mean for us to love God? I John 4 is the starting point for discussion on this week's Deep in Scripture podcast.
And we asked our CHN community forum members- could Sunday school at Catholic Churches help close the gaps in adult faith formation?
Elsewhere, around the web:
Trinity Broadcasting Network co-founder Jan Crouch died over the weekend after suffering a massive stroke.
A South Indian bishop donated his kidney to save the life of an impoverished Hindu man.
Pope Francis urged Catholics and Orthodox Christians to join together in prayer for children affected by the conflict in Syria.
The Holy Father also met with Buddhist Richard Gere and cradle Catholics Salma Hayek and George Clooney at the Vatican.
The Orthodox Patriarchate in Moscow welcomed the appointment of a new papal nuncio to Russia.
It was revealed that the new manager of Manchester United will voice the character of Pope Francis in an upcoming animated film about Fatima.
Over at EpicPew, Doug Johnson wrote about 10 things he didn't know he'd love about being Catholic.
At Aleteia, David Mills asked: "What is it about Confession that bugs non-Catholics?"
And Joe Heschmeyer argued that it's time for the Church to re-re-evangelize the world.
Enjoy clicking your way through the links above, and share your favorite ones- we'll be sure to supply you with plenty more of them next week!