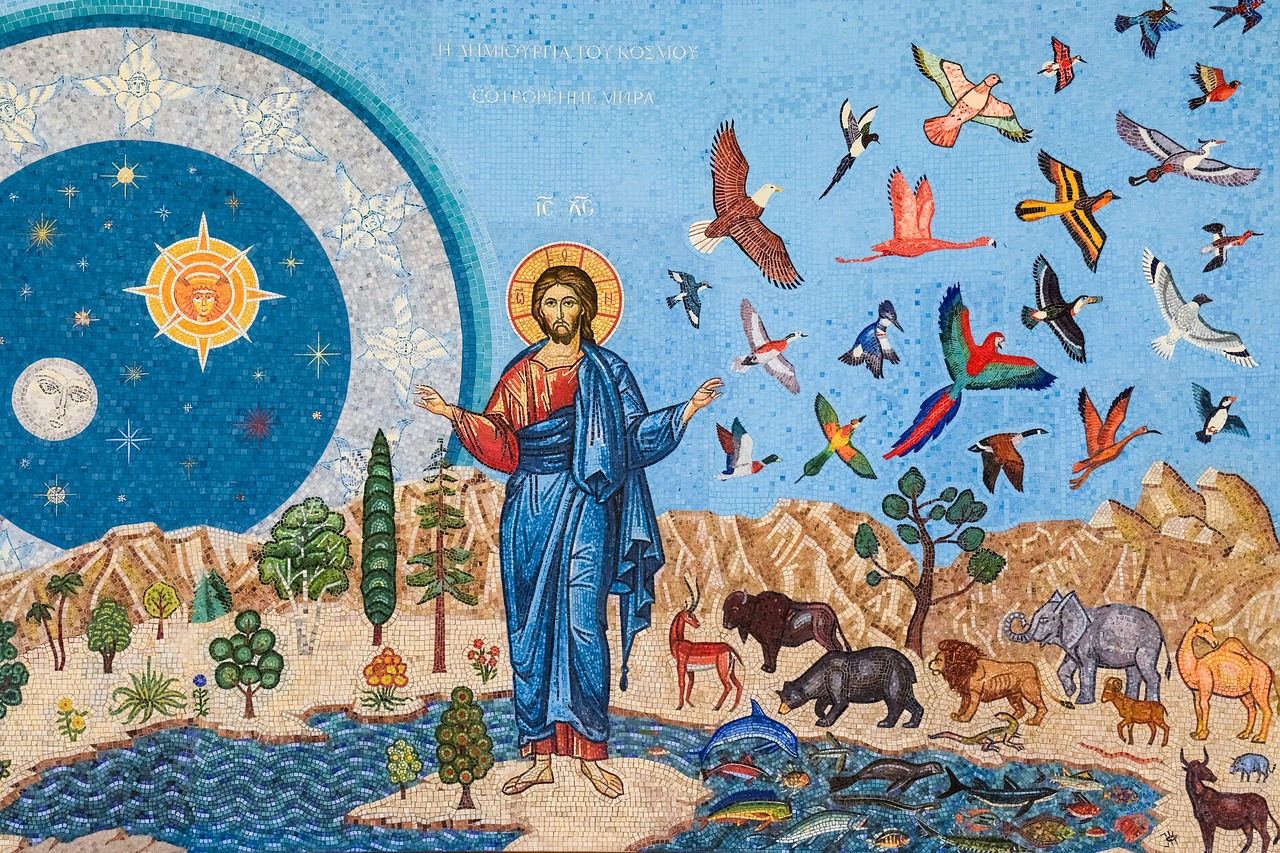 At the beginning of the Easter Vigil twice we heard this strange outburst:
"O happy fault,
O necessary sin of Adam

which gained for us
so great a Redeemer!"
The joy of these words is surprising, since we're accustomed to think of Adam and Eve's sin as a great tragedy. God created man in His own image and loved him with infinite love. God gave man free will, with the capacity to respond freely to God. Man misused that free will to rebel against God, and thereby infected the human race with Original Sin. Before man's Fall, some of God's angels had also rebelled against their Creator, and in their hatred had infected nature itself with evil. So we must say that all evil, physical as well as moral, is ultimately the result of sin, either angelic sin or human sin.
 Why, then, does the Church through her liturgy dare to speak of the Fall as a "happy fault" or a "necessary sin?"
You see, had our first parents not fallen by sin, they would have remained in a state of supernatural grace. Eventually they would have been taken into heaven, and would have shared in the vision of God. For unfallen persons, that would be the deepest possible union between God and human beings.
Now again, why does the Church lead us to rejoice in the Fall of the human race? The reason is that through the redemption of Jesus Christ we have been restored to the supernatural state in a way far surpassing in glory what we could have known had there been no Fall.
By our Baptism, the Son of God has made us integral members of His Mystical Body. Sacred Scripture describes our union with Christ in the strongest possible terms. "For just as the body is one and has many members, and all the members of the body, though many, are one body, so it is with Christ….Now you are the body of Christ and individually members of it" (1 Cor 12:12, 27). The human soul is the principle of unity whereby all members of the body are held together in one organism. In like manner, and even more deeply, the Holy Spirit brings us who are members of Christ's Mystical Body into organic unity with Christ, our Head.
St. Thomas tells us that in the unity of the Mystical Body we are "one mystical Person" with the Incarnate Word. Or, as St. Augustine says, with Christ in His Mystical Body we constitute "the whole Christ." The letter to the Ephesians tells us that the "the church, which is his body," is " the fullness of him who fills all in all."
Just before going to the Garden of Gethsemane, what was our Lord's prayer for His people? "That they may all be one, even as thou, Father, are in me, and I in thee, that they also may be in us" (John 17:21). Remember now, we who are members of Christ's Mystical Body together with Him constitute "the whole Christ."
Think of it! As members of Christ's Mystical Body, we will be drawn with Him into the Blessed Trinity itself! Then will be fulfilled that astonishing promise of sacred Scripture: we will "become partakers of the divine nature" (2 Pet 1:4). This is what God in His mercy, through His Incarnate Son, will do for members of Christ's Mystical Body! This vastly exceeds what God would have done for unfallen man.
Dom Bruno Webb, an English Benedictine, sums up what God in His unimaginable mercy has done and will do for us: "Instead of restoring man to what he had been, God has bent down from His eternity, taking him into His arms and pressing him to His heart in an embrace so close that the gulf between Creator and creature has been bridged, God and man henceforth forming in the order of grace a single being, 'the whole Christ.'"  (Webb, Why Does God Permit Evil?, 70f.)
"O happy fault,
O necessary sin of Adam
which gained for us
so great a Redeemer!"