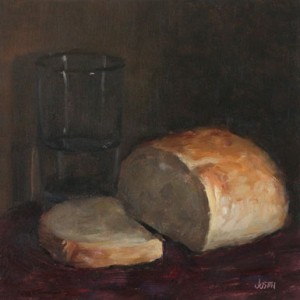 Through the years Christians have striven to draw closer to God through fasting and works of penance.
To provide reference information to those who have questions about these practices, the Coming Home Network International has compiled a list of Catholic resources.
If you have any additional questions or concerns please do not hesitate to contact us.
Any decision to begin in a fast should be make in consultation with a physician and a spiritual advisor.
Catechism of the Catholic Church:
http://www.scborromeo.org/ccc/p2s2c2a4.htm (especially see paragraphs Paragraphs 1430-1439)
Selected writings of the popes:
2009 Lenten message of Pope Benedict XVI: http://www.vatican.va/holy_father/benedict_xvi/messages/lent/documents/hf_ben-xvi_mes_20081211_lent-2009_en.html
Apostolic Constitution of Paul VI's on penance: http://www.ewtn.com/library/papaldoc/p6paen.htm
Encyclical of Pope Clement XIII on the spiritual advantages of fasting: http://www.ewtn.com/library/encyc/c13appet.htm
Scriptural roots of fasting:
http://www.scripturecatholic.com/fasting.html
General information about fasting and penance:
http://www.catholic.com/thisrock/1997/9703chap.asp
http://www.catholicity.com/devoutlife/3-23.html
http://www.cuf.org/Faithfacts/details_view.asp?ffID=61
http://www.cuf.org/faithfacts/details_view.asp?ffID=277
http://www.ewtn.com/faith/lent/fast.htm