A network of inquirers, converts, and reverts to the Catholic Church, as well as life-long Catholics, all on a journey of continual conversion to Jesus Christ.
Join & Get the CHNewsletter
Learn More
Holly grew up "culturally Christian". The family never attended church and their wasn't a Bible in the house but there was no hostility to religion. She was gripped by the Chronicles of Narnia and The Lord of the Rings. She had a glimpse of a world full of beauty and darkness but the darkness didn't […]
Joseph Pearce offers insight into the roots and context of the Catholic literary revival of the 19th and 20th century. He then surveys some of this period's notable and remarkably numerous converts to the Catholic Church.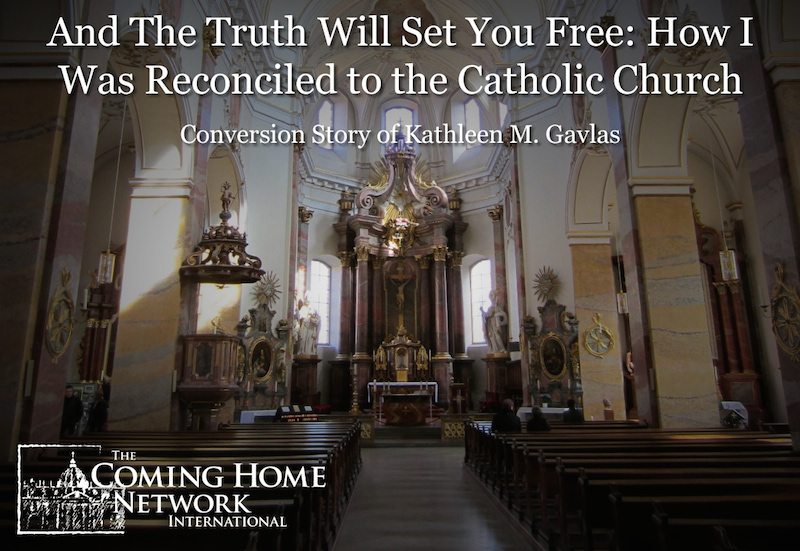 I have to begin my conversion story by relating something of my family life. My father worked for the government as an air traffic controller. They transferred him wherever they wished even though he had a family. So, we moved from state to state when I was a little girl. My youngest brother and I were born in Minnesota, our home state. I was born in 1948 in Minnesota and baptized October 31 that same year in Selma, Alabama, which tells how often we moved. My other brother and sister were each born in a different Southern state. Because of our constant moving, establishing a stable spiritual home was quite difficult for us.
Scott grew up in the entertainment world. His parents were Broadway actors and later his father wrote for TV shows. His father was Jewish and his mother Protestant, but Scott was brought up with no real religious influence. For a time, as a boy, the family lived in England. It was there, in school, that […]
My story began as a cradle Anglican, which means I have been surrounded by beautiful words of prayer my whole life. As long as I can remember I have come into God's presence on the Lord's day praying "Almighty God, unto whom all hearts be open, all desires known and from whom no secrets are hid: cleanse the thoughts of our hearts by the inspiration of thy Holy Spirit, that we may perfectly love thee, and worthily magnify thy Holy Name." Each week we approached Holy Communion praying "Grant us therefore, gracious Lord, so to eat the flesh of thy dear Son Jesus Christ, and to drink his Blood, that our sinful bodies may be made clean by his Body and our souls washed through his most precious Blood, and that we may evermore dwell in him, and he in us" (The Book of Common Prayer).
On a blazingly-hot day in August, 2012, at Our Lady of the Holy Rosary Church in Tacoma, I was received into the Holy Catholic Church and my marriage convalidated. It was the culmination of a lifetime journey of faith and the beginning of a new life within the fullness of the Apostolic Faith, which I […]
We are proud to announce the upcoming release of Coming Home Network President Marcus Grodi's second novel Pillar and Bulwark, set to be released late 2011. It is the highly anticipated sequel to his first novel, How Firm a Foundation, a new edition of which will also be released soon. How Firm a Foundation tells […]
Marcus and Joseph answer open-line questions from the Journey Home audience. Joseph was born in the East End of London. As an embittered and angry young man the racial politics and ideology of the Skinheads appealed to him. He eventually became involved in the involved in the anti-Catholic and Masonic Society of Orange Men. Later […]
Marcus and Joseph answer open-line questions from the Journey Home audience. Joseph was born in the East End of London. As an embittered and angry young man the racial politics and ideology of the Skinheads appealed to him. He eventually became involved in the involved in the anti-Catholic and Masonic Society of Orange Men. Later […]