When I was five, my father Marcus stepped out in faith, resigned from his ministry as a Presbyterian pastor, and brought our family home to the Catholic Church.
He founded The Coming Home Network with a tremendous vision of helping others make that same journey, and I owe my own faith and the faith of my six children to his courageous example.
All these years later I find myself not only leading the amazing ministry that he started, but, along with my beautiful wife, raising six kids of my own; not as converts like me and my two brothers, but as Cradle Catholics! Nothing is more important to me and my wife than seeing our kids fully embracing and fully living their Catholic faith for their entire lives.
We hear over and over again at The Coming Home Network how many Catholics leave the faith of their childhood, sojourn for years in other denominations and other religions, or even lose their faith altogether. Many eventually come home to the Catholic Church, but sadly, many others do not.
A Pastoral Voice To Guide Us…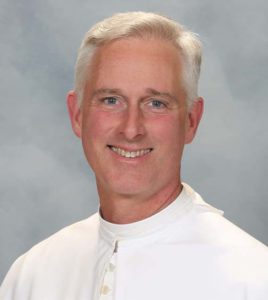 I recently sat down with Father Sebastian Walshe, a faithful Catholic priest who has become a dear friend to The Coming Home Network. He has also become an important pastoral voice on bringing fallen-away Catholics back home to the Eucharist.
I know this issue is dear to so many of us, and it becomes a heavier weight during the holidays when we spend more time with family and are reminded of those who are both dearly loved and far away from their Catholic faith.
With this in mind, I interviewed this remarkable priest for an hour and we created a special DVD that we're making available to our December donors. I'd love to share it with you, along with Fr. Sebastian's life-changing book.
In Father's new book he provides advice to parents regarding common problems that tend to pull our children away from the faith like these:
The lure of Protestant denominations or other religions (page 107)
Depression (page 93)
Sexual sins (page 95)
Pornography addiction (page 63)
Gender confusion (page 102)
Homosexual behavior (page 97)
Marrying outside the church (page 109)
Apathy to practicing Catholicism (page 111)
In the new DVD, I asked Fr. Sebastian questions about every aspect of this problem — how to keep our kids Catholic, but also how to bring back those who have fallen away. As the father of six young children, I was greatly encouraged by his wisdom and experience, his zeal for souls, and his confidence in God's merciful grace.
How to get the life-changing premiums I'm offering this month
I'd like to send you the DVD of our new interview with Fr. Sebastian because I know it will encourage you — especially if you're praying for a loved one who has left their Catholic faith, or if you're like me, and you're prayerfully raising children whose embrace of the faith is your top priority for them.
When you're through reading this book and listening to the DVD, I urge you to pass them on. One of your non-Catholic friends or a Catholic loved one may benefit from them.
No gift is too large, and no gift is too small. We need gifts of all sizes. Please
send a sacrificial gift
in keeping with the financial blessings you've received from the Lord, whether it's a major gift or a Widow's Mite.
May God bless you and your loved ones this Advent season…