Presbyterian & Reformed Converts
Hear the stories of Presbyterians who were drawn to come home to the Catholic Church.
"I am a former Protestant minister. Like so many others who have trodden the path that leads to Rome by way of that country known as Protestantism, I never imagined I would one day convert to Catholicism."
– Marcus Grodi, former Presbyterian Pastor, President of the CHNetwork
In this video, Dr. Kenneth Howell discusses his conversion to Jesus Christ and eventually to the Catholic faith. Having a deep experience of the grace of God in his teens, he attended Westminster Theological Seminary and was ordained a Presbyterian (PCA) pastor, in 1978. In 1988, he began teaching at Reformed Theological Seminary, in Jackson, Mississippi. It was there, while teaching a course on the Eucharist that his journey to the Catholic Church began, being received into the Church in 1996. "I've never regretted for a day becoming Catholic."
On this thirteenth anniversary episode, Marcus Grodi reflects with Scott and Kimberly Hahn on their shared journey from cradle Presbyterians to Catholic apologists and the effect it has had on them as individuals and as a family. They offer thoughts about the phenomenon of the multitude of conversions of the last decade, especially among biblical scholars, theologians, academic professors and Protestant clergy. They also answer questions posed by callers and emailers about the challenges of converting and serving as witnesses to the faith.
Raised as an evangelical with strong Reformed leanings, Wesley Bancroft thought the Catholic view of the Eucharist absurd. Years later, meeting another evangelical couple who had become Catholic, he began to actually read the Church's teaching on this issue. This led him into the Church. "All those memories came back about what my father had said about what Catholics claim. So from there I went on a journey of finding what the Eucharist is, and I found the Catholic claim to be both biblically sound and to be rooted in tradition. And so it was the Eucharist that brought me to the Catholic Church."
 A FEW GREAT WRITTEN STORIES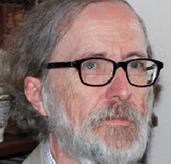 Ed Hopkins
Led by the Good Shepherd to the Catholic Church
I was raised in a small-town, Southern Baptist church in Virginia, where I, along with my sister and my two brothers, attended Sunday school and, with our parents, church nearly every Sunday that I can remember. In my early teen years, I responded to a preacher's invitation to accept Christ as my Lord and Savior and was baptized. The experience of the waters of Baptism seemed to be one of rebirth. I felt as though my sins were washed away and there was a new beginning and opportunity for me ahead.
Read Story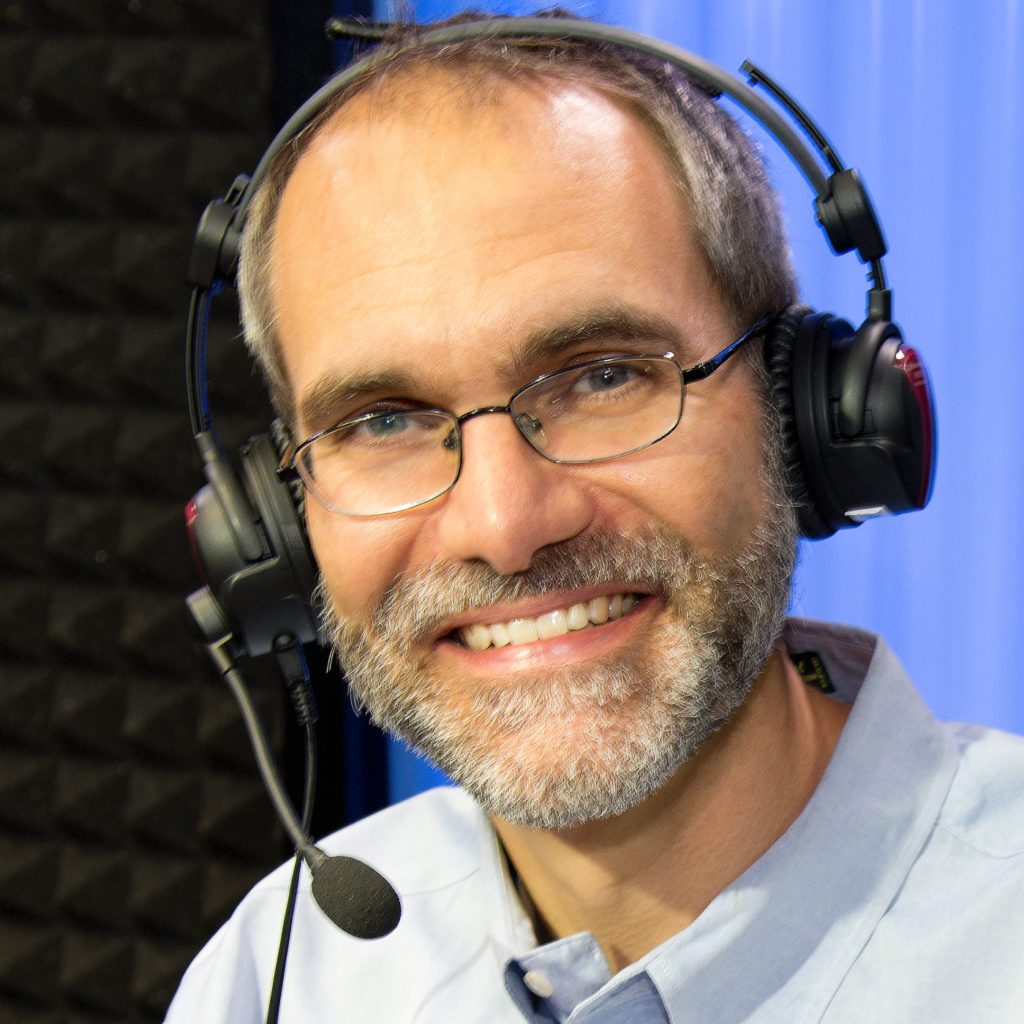 A. David Anders, Ph.D.
A Protestant Historian Discovers the Catholic Church
I grew up an Evangelical Protestant in Birmingham, Alabama. My parents were loving and devoted, sincere in their faith, and deeply involved in our church. They instilled in me a respect for the Bible as the Word of God, and a desire for a living faith in Christ. Missionaries frequented our home and brought their enthusiasm for their work. Bookshelves in our house were filled with theology and apologetics. From an early age, I absorbed the notion that the highest possible calling was to teach the Christian faith. I suppose it is no surprise that I became a Church historian, but becoming a Catholic was the last thing I expected.
Read Story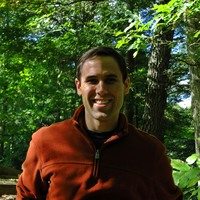 Brian Besong
From Calvin to Catholicism
In particular, as a Protestant, I had always had vague notions that the earliest Christians were essentially the same as Protestants today in theology and style of worship. The Re-"formation" was, I thought, all about re-"forming" Christianity so that it got back to the original Christianity bequeathed to us by Christ, removing from it all the superstitious and silly doctrines and practice imposed upon it in the Middle Ages by the Catholic Church. I soon found that these vague notions I held about the early Church could not have been more erroneous.
Read Story
More Inspiration for the Journey
Explore the full archive of conversion stories from former Presbyterians.
Explore Full Archive
 RECOMMENDED BOOKS & OTHER RESOURCES FOR PRESBYTERIANS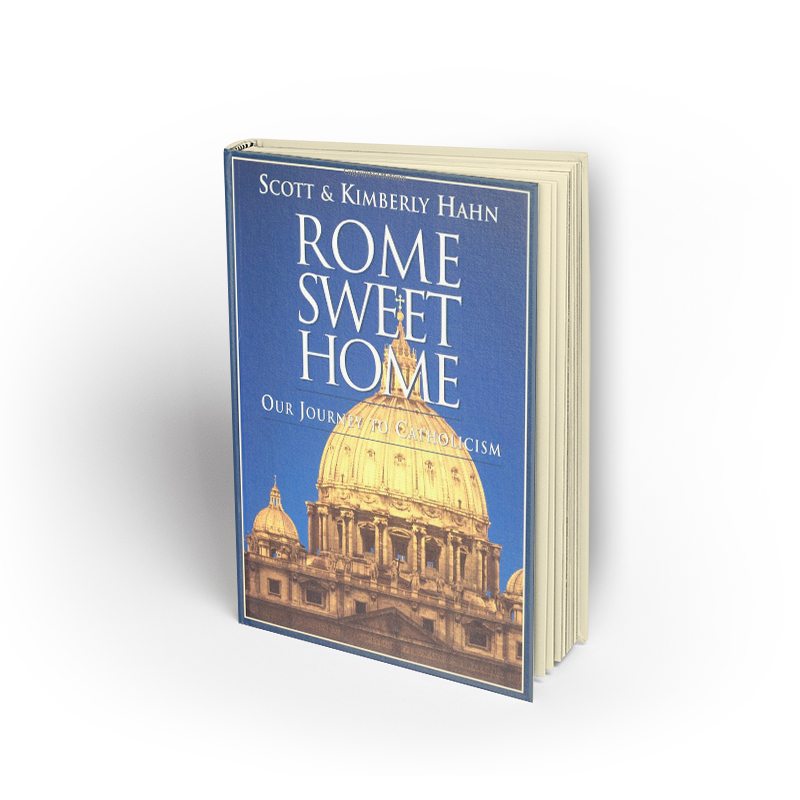 by Scott & Kimberly Hahn
Well-known Catholic couple, Scott and Kimberly Hahn, have been traveling and speaking all over North America about their conversion from staunch Presbyterianism to the Catholic faith. In Rome Sweet Home these two outstanding Catholic apologists tell in their own words about the incredible spiritual journey that led them to embrace Catholicism.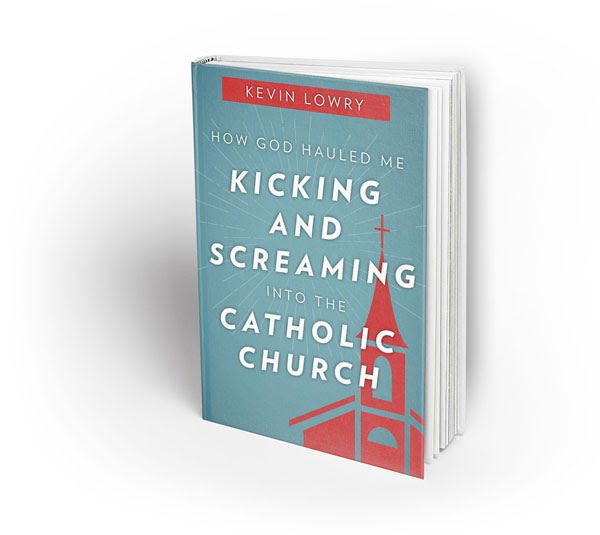 by Kevin Lowry
A preacher's kid at a Catholic university, Kevin Lowry settled into a double major in beer and billiards soon followed by uncomfortable run-ins with pious students, failing grades, increasing anxiety, a missing night and the startling realization that some fellow students actually attended Mass the morning after a party instead of sleeping it off. After getting kicked out, Kevin got his act together, got the MBA, and also got the girl. Meanwhile, God was working, drawing him to the inevitable conclusion that Catholicism was true despite his objections.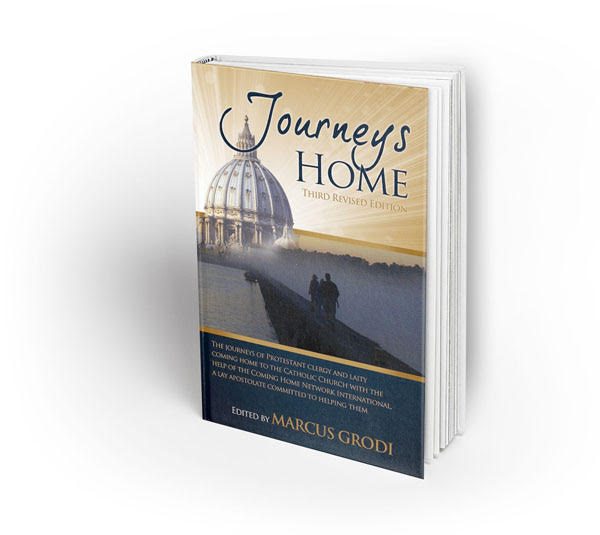 edited by Marcus Grodi
Journeys Home contains the stories of men and women who, having surrendered their lives to Jesus Christ, heard a call to follow Him more completely. Many of them were pastors or missionaries. Others were lay men and women who, though working in secular jobs, took their calling to serve Christ in the world very seriously. In each case, their desire to follow Christ faithfully, and to remain faithful to the truth He taught and the Church He established through His apostles, led them to embrace the Catholic Church.