Hear the stories of Evangelical and Non-Denominational Christians who, in their walk with Jesus Christ, were led to become Catholic.
In this short video, Dr. Matthew Cabeen discusses his evangelical Christian upbringing and conversion to Christ. He also describes his later discovery of the Catholic Church and an even closer connection to Christ in the Most Holy Eucharist. "In Catholicism, Jesus provides ways to be near him that I'd never even thought of."
A renowned G.K. Chesterton scholar and speaker, Dale Ahlquist is the host of EWTN's The Apostle of Common Sense and the author of G.K. Chesterton: The Apostle of Common Sense. In this video, Dale shares how his faith in Jesus Christ found greater fulfillment in the sacraments and communion of the Catholic Church. Reading G.K. Chesterton started him on his journey home!
Francis grew up Catholic in Los Vegas. In the 1970's, when he was in high school, he was searching for Christ and truth. Francis began visiting a Protestant bookstore where he was introduced to Evangelical Calvinist writers such as Francis Schaeffer. He became an Evangelical himself and, after earning a Ph.D. from Fordham University, eventually be came the president of the Evangelical Theological Society.
 A FEW GREAT WRITTEN STORIES
Rob Evans
Plumbing the Truths of Christ's Church
One day, on a bank application, my wife wrote that my "form of employment" was that of a "Singing Plumber." To me, that conjures an image of a man in a tuxedo, cleaning drains as he sings opera. I do sing, not opera, but Christian songs to kids under the name "The Donut Man," because I end every concert by "repairing" the hole in a donut to remind everyone that God sends His love to fill up the empty place in our hearts.
Sue Cross
A Brit Crosses The Tiber
"Mum, do you mind if I become a Catholic?" I was taken aback but quickly gathered my senses and replied, "Well, it's really nothing to do with me. It is your decision. Yours and Samantha's." I put down the phone and began to ponder our conversation…. [M]y heart was at peace when I heard the news that my son was about to dive into the deep waters of Catholic spirituality. I would never have guessed that several years later, I, too, would be plunging into the same waters.
Michael Goodwin
From Narnia to Middle Earth
My childhood was not all love, joy, peace, and happiness, though. I struggled to seek deep friendships and was often ridiculed for my Christian beliefs at the public schools I attended. It turns out that being a born-again Christian was not the way to become cool and popular. High school was especially difficult. I had trouble figuring out how to be a Christian and still relate to my classmates at a public school.
More Inspiration for the Journey
Explore the full archive of stories of evangelical Christians who joined the Catholic Church.
Explore Full Archive
Recommended Books & Other Resources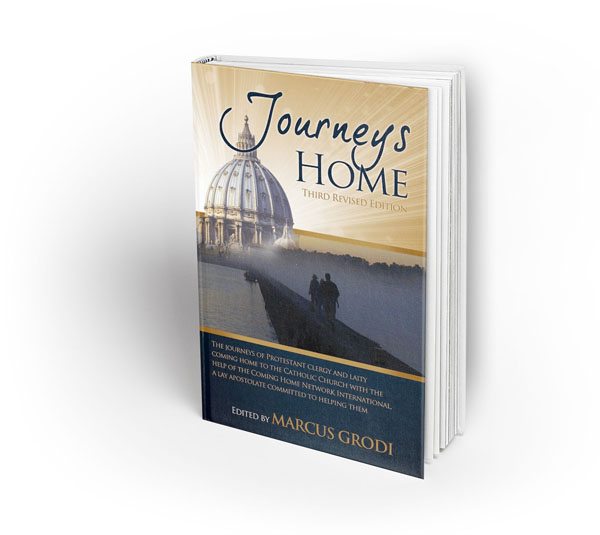 edited by Marcus Grodi
In this book, 30 converts to the Catholic faith tell their stories. These journeys provide tremendous insight, encouragement, and inspiration for those who are thinking about making the same journey and for Catholics born in the faith as well.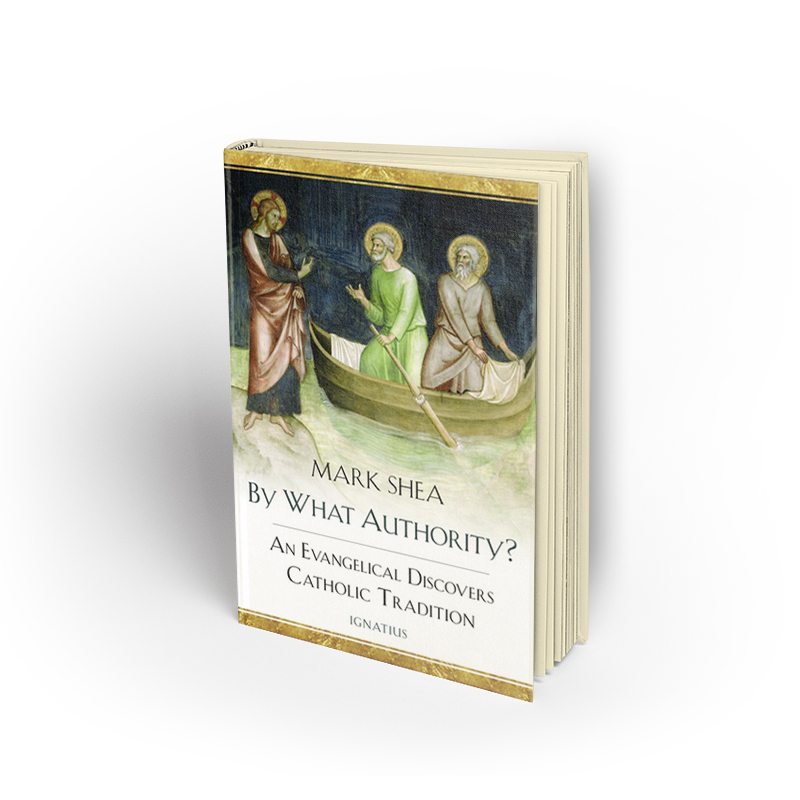 by Mark Shea
As an Evangelical Protestant, Mark Shea accepted the foundational principle of sola scriptura (Scripture alone) as the basis of faith. Now as a Catholic convert, he skillfully explains how and why Sacred Tradition must occupy a central role in divine revelation.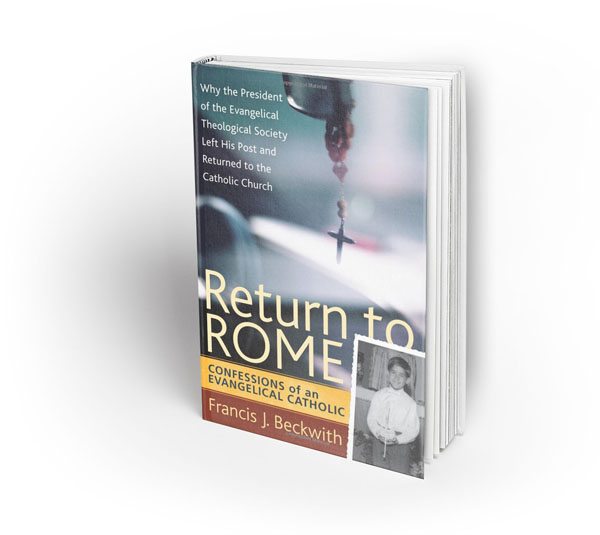 by Francis J. Beckwith
In May 2007, Beckwith, the president of the Evangelical Theology Society (ETS), stepped down as president of the society and resigned his membership. Eight days earlier, he had been publicly received back into the Catholic Church of his childhood. Here is his story.