Hear the stories of Christians from a Church of Christ background whose journeys led them to become Catholic.
"As my friends would ask me, 'George, what did you find in the Catholic Church?' my answer is always the same: sheer beauty! It's beautiful. Her saints. Her faith. Her liturgy… Her devotions. Everything about her is beautiful.'
– Deacon George Butterfield
Joey was raised in the non-institutional, non-instrumental Churches of Christ. His family was very active. If the church doors were open, they were there. He was baptized in the eighth grade and began to preach when he was a junior in high school. After college, he began full-time ministry. Because the Churches of Christ were founded as a unity movement, Joey began to seek out what other Christians believed.
Jeff comes from a committed Church of Christ background. At the age of nine, he gave his life to Christ and was baptized for the forgiveness of his sins. As a teenager, he studied to be a preacher under the tutelage of his pastor. For two years he ministered full-time as a minister. His journey to the Catholic Church began when he read a book entitled "Will the Real Heretics Please Stand Up". Through this book, Jeff discovered the early Church Fathers and Church History beginning a journey that would bring him into the holy Catholic Church.
Much of Chris's upbringing took place around a Christian camp in central Ohio, and so from the very beginning, Chris learned a love of the Scriptures and a love of Christ.  As he went on to become a pastor himself, he started to notice that some of the pastoral advice that St. Paul gives to St. Timothy in the New Testament didn't seem to line up with his experience, mostly because the heirarchy in his denomination didn't look like what St. Paul was describing.
 A FEW GREAT WRITTEN STORIES
Deacon Rick Bauer
"…but God meant it for good."
I was baptized and confirmed in a nominally Catholic home. My dad's 30-year career in the U.S. military and the diplomatic service led us overseas among many moves as our 6-child family grew up, spending years in Panama, Cuba, and Colombia. Despite a Jesuit education into high school, by the time we returned to Washington, D.C. in the late 1960s, I was a high school student growing rapidly disillusioned with my faith and with the Catholic Church.
Bruce Sullivan
Christ in His Fullness
I will begin with a statement that I made to a Catholic friend of mine back in 1993. In complete seriousness — and with absolute confidence — I said, "Look, Sharon, if you or anyone else can show me from the Bible that the Catholic Church is the Church that Christ established, I'll become a Catholic tomorrow." With that bold challenge, I had hoped to goad my devoutly Catholic friend into a serious, evangelistic Bible study. Instead, she handed me a copy of Karl Keating's Catholicism and Fundamentalism, and so began the end of my career as a Fundamentalist preacher.
David Currie
Born Fundamentalist, Born Again Catholic
The day President John F. Kennedy was shot is one of my most vivid childhood memories. I was in sixth grade playing on the playground when the rumors started. Just before the dismissal bell at the end of the day, the principal made the announcement over the PA system: JFK had been assassinated. School was dismissed in eerie silence. Tears welled up in my eyes as I walked the half mile home that afternoon. My sorrow was almost overwhelming for a sixth-grader, not only because our President was dead, but primarily because in my heart of hearts I believed that he was in hell. He was a Catholic, and I was a Christian Fundamentalist.
More Inspiration for the Journey
Explore the full archive of stories from former members of the Church of Christ.
Explore Full Archive
Recommended Books & Other Resources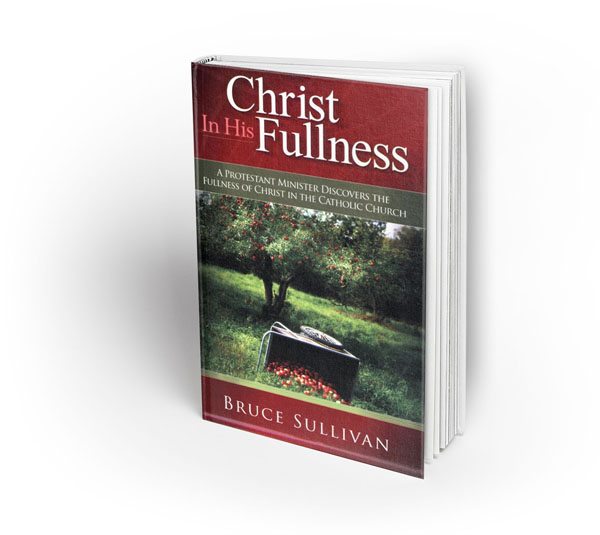 by Bruce Sullivan
Christ in His Fullness details the journey of Bruce Sullivan, who was a Church of Christ minister for seven years before entering the Catholic Church.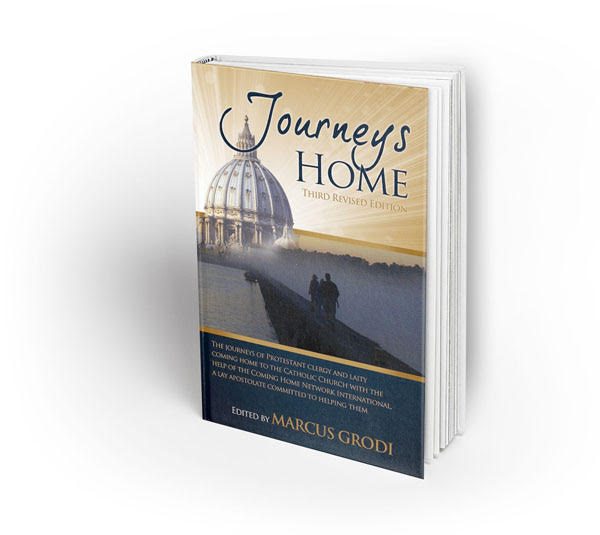 edited by Marcus Grodi
Journeys Home contains the stories of men and women who, having surrendered their lives to Jesus Christ, heard a call to follow Him more completely. Many of them were pastors or missionaries. Others were lay men and women who, though working in secular jobs, took their calling to serve Christ in the world very seriously. In each case, their desire to follow Christ faithfully, and to remain faithful to the truth He taught and the Church He established through His apostles, led them to embrace the Catholic Church.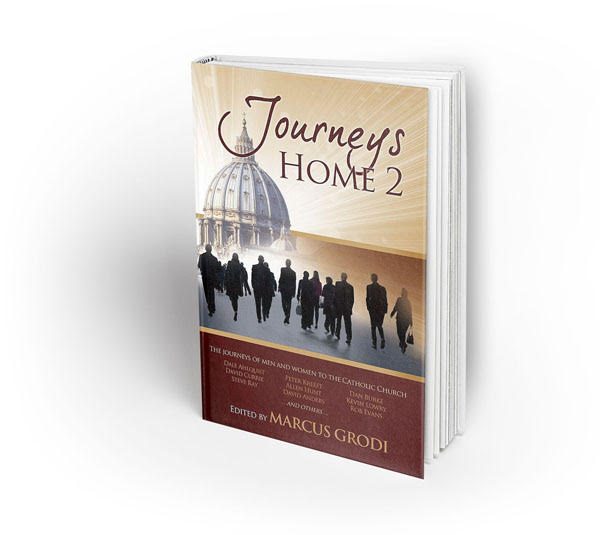 edited by Marcus Grodi
Journeys Home 2 gathers together more conversion stories of men and women, clergy and laity, who found themselves drawn to the beauty and truth of the Catholic Church.