A network of inquirers, converts, and reverts to the Catholic Church, as well as life-long Catholics, all on a journey of continual conversion to Jesus Christ.
Join & Get the CHNewsletter
Learn More
by Cynthia Trainque Having the family background that I do (I am the only one in my family of origin that is still Catholic—everyone else now worships at the local Assembly of God) I have been asked, "Why do Catholics pray to and worship saints?" I have been told that it is idolatry and it takes away […]
My journey of faith began in the Cub Scouts at the age of eleven, working towards my religious medal. While the priest was explaining the Episcopalian theory of the Eucharist, I was daydreaming, my fingers doodling in the plush, cream-colored carpet. It would be an understatement to say that my soul did not burn for […]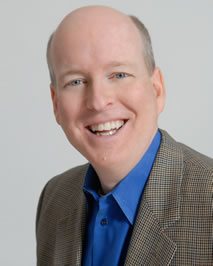 My friend, Sean, watched his father, Henry, die. Henry had been a WWII hero, a flying Tiger. Henry radiated Yankee independence, frugality, and self-sufficiency. He built his own house in Connecticut. He loved time in the woods. He raised his children well. But now he was gone.
Sean's mother, Mary, continued to live in their family home for the next few years, until she chose to move to Florida. My friend, Sean, helped her clean out the decades of belongings and collections from the family home so she could sell it and relocate. Fifty years of memories had accumulated in that old house.
David, a former Brethren in Christ minister, knew that commitment to Jesus Christ was important. He set out to find the best way to fulfill his commitment to Jesus. His journey of discovery led him to the beauty of the holy Catholic Church.
Julie's journey to the Catholic Church was guided through her desire for holiness and the example of the saints, especially St. Thomas More. Another aide in her journey was reading "Apologia Pro Vita Sua" by Blessed John Henry Newman. Julie now works for a group called Family Development of Canada.