A network of inquirers, converts, and reverts to the Catholic Church, as well as life-long Catholics, all on a journey of continual conversion to Jesus Christ.
Join & Get the CHNewsletter
Learn More
As a young boy, Wesley was brought up in a Nazarene church. There he learned the importance of freewill and holiness in the Christian life. Later his parents moved and they began attending a Calvinist Baptist congregation, where he was taught the sovereignty of God, predestination and total depravity. When he was about 12, the […]
Marcus Grodi and Kenneth Howell discuss what happens when people reject God in rejecting his revelation through natural revelation, the prophets, and through the Gospel itself.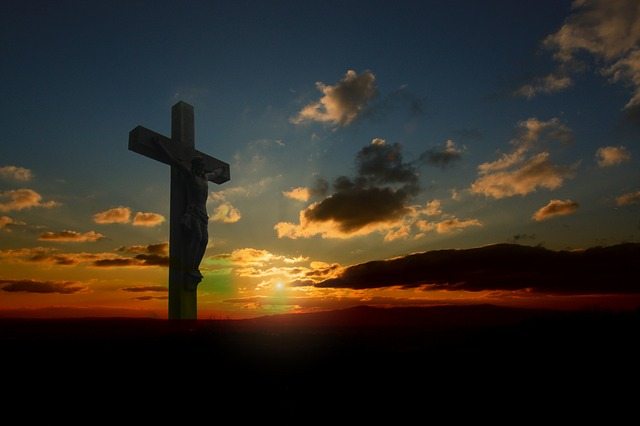 by Marcus Grodi It's truly amazing, and disconcerting, how sincere brothers and sisters in Christ, who take the inspiration of Scripture so seriously, can yet so drastically disagree over even the most basic of Scripture texts. We certainly want to be faithful to Christ; to honor the mercy He has shown us through His undeserved […]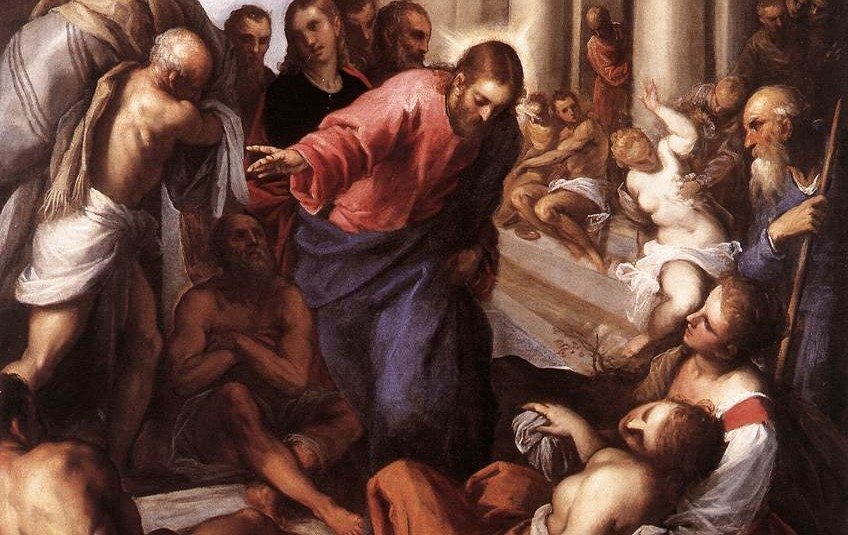 By Fr. Ray Ryland I recently received an e-mail in which the author spoke about the issue of justification and salvation. He said he understands Catholic doctrine, but has some difficulty in accepting it on an emotional level. "In Protestant theology," he wrote, "or at least that of evangelical Protestants, the conversion experience of accepting […]
Saint Paul wrote in his first letter to Timothy that God our savior "desires all men to be saved and to come to the knowledge of the truth". That the man Christ Jesus "gave himself as a ransom for all men". What does this mean for all those people who have never heard the Gospel […]
by Marcus Grodi. The reason we must evangelize with both creative yet charitable strategies is because of the biblical concepts of being "in Christ" and "abiding in Christ."
IN CHRIST: Our Lord told his disciples that, after his death and resurrection, "In that day you will know that I am in the Father, you in me and I in you" (Jn 14:20).
The author, Roy Schoeman, was born in a suburb of New York City of "Conservative" Jewish parents who had fled Nazi Germany. His Jewish education and formation was received under some of the most prominent Rabbis in contemporary American Jewry, including Rabbi Arthur Hertzberg, probably the foremost Conservative Rabbi in the U.S. and his hometown Rabbi growing up; Rabbi Arthur Green, later the head of the Reconstructionist Rabbinical College who was his religion teacher and mentor during high school and early college; and Rabbi Shlomo Carlebach, a prominent Hasidic Rabbi with whom he lived in Israel for several months. His secular education included a B.Sc. from M.I.T. and an M.B.A. magna cum laude from Harvard Business School. Midway through a career of teaching and consulting (he had been appointed to the faculty of the Harvard Business School) he experienced an unexpected and instantaneous conversion to Christianity which led to a dramatic refocus of his activities. Since then he has pursued theological studies at several seminaries, helped produce and host a Catholic Television talk show, and edited and written for several Catholic books and reviews.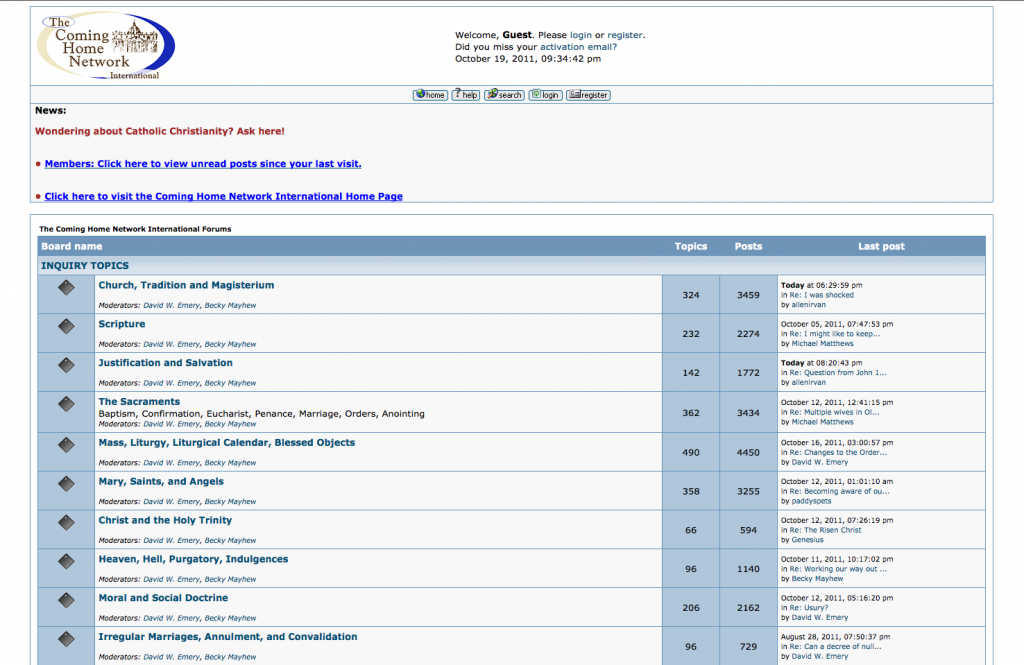 A member of our discussion forum named "Sunshine" asks: "How to be saved?" Sunshine: So, are you saying that no one actually receives Christ himself except those receiving the sacrament? David W. Emery: Perhaps we should rather say that Christ's work of atonement was accomplished, but his work of healing and sanctification continues so long […]
Marcus and Father Bean answer open-line questions from the Journey Home audience. Father Bean was reared in a Southern Baptist home in Alabama. His mother made sure that he attended church and learned the Bible. When he was 11, he gave his life to Jesus. In high school and college, the love of music caused […]