A network of inquirers, converts, and reverts to the Catholic Church, as well as life-long Catholics, all on a journey of continual conversion to Jesus Christ.
Join & Get the CHNewsletter
Learn More
In today's text, Romans 7:1-6, we see proof that the re-emphasis by Jesus of the original indissolubility of marriage has become the accepted norm of the Christian community. Paul assumes his Christian audience agrees that the marriage bond cannot be broken except by death. He then uses this assumption as an analogy of how our […]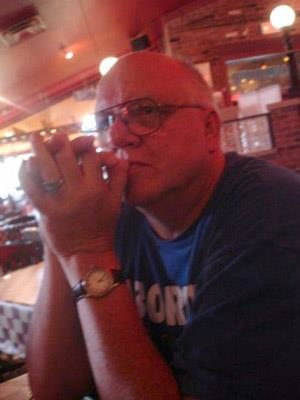 I continued to pray, to lead Bible studies, prayer groups, and Life in the Spirit seminars, became a Stephen Ministries leader, prepared for ordination, and became a Methodist pastor — all in just three years! While I was living in the church parsonage, I was watching TV one day and I happened upon a Catholic nun (Mother Angelica) who was teaching from the Bible on her own network, EWTN! This station was all our family watched from that day on. We began praying the Rosary, the Divine Mercy Chaplet, and the Liturgy of the Hours — as Protestants!
I was born third of four boys to a family in Wisconsin; though most of my life growing up and starting my own family was spent just over the border in Minnesota. My father's grandfather had emigrated from Namur, Belgium just after the American Civil War and joined America's largest Belgian-American community in Door County, Wisconsin. My mother's side had been in the U.S. much longer, descending from Scots-Irish ancestors. My grandfather, who died when my father was just 17, had married outside the Catholic Faith in about 1910 to a German-Lutheran woman; hence our part of the family was raised in the German-Lutheran faith, and our step-grandfather pastored a German-Lutheran church in northern Wisconsin for half a century.
Natalie was baptized a Catholic but her mother left the Church soon after Natalie's first communion. She endured much abuse and violence in he home as a child and into her adult life. When she was 18, she accepted Jesus as her Lord and Savior, eventually becoming a faithful Pentecostal. Natalie's journey back to the […]
Patricia was baptized in the Lutheran Church at age nine, though her father was a lapsed Catholic. As a young woman she "worshiped" the intellect and didn't have time for God. A student led her to Christ and her husband eventually followed. As young Christians they were involved in several Christian communities, such as Presbyterian, […]
Carolyn was baptized as a Catholic and went to Catholic grade school but was not raised in the faith at home. At a very young age she started modeling and acting. After winning the Miss Ohio pageant she went to New York and to begin her acting career. In the midst of success she felt […]
A loving Presbyterian couple, in California, adopted Lee and her twin sister. As a little girl he went to a Dominican school and was given a love for the Catholic Church and the Blessed Virgin Mary. Later she went to high school in Florida and God was put on the back burner. She attended Vanderbilt […]
Brian grew up in a nominally Christian home. When he was about 16 he went to a Billy Graham crusade, where he had his first true encounter with Christ. Because of a liberal minister he soon fell back to his former nominal life. He had a reawaking to faith while attending West Point. After meeting […]