A network of inquirers, converts, and reverts to the Catholic Church, as well as life-long Catholics, all on a journey of continual conversion to Jesus Christ.
Join & Get the CHNewsletter
Learn More
Kevin's questions about his Seventh-day Adventist faith lead him to trace Christianity back to its roots.
Fr. Ray Ryland, a convert from the Anglican Church, talks about the importance of continuity within Christianity and Christian history. He explores the concept of the Church as the Mystical Body of Christ. Additional Information: Discussion questions and study group on the CHNetwork forum. Download Study Guide Be sure to subscribe via Facebook, Twitter, or our email list  so that you are […]
Deacon Rick was brought up Catholic but by high school he had lost his faith. He believed in God but religion was the last thing on his mind. While in college, he began to read the Bible for the first time, while attending a Church of Christ fellowship.  After giving his life to Jesus Christ he dropped […]
Mike grew up in a sicilian ghetto in which it was expected that everyone was Catholic. With the upheaval of the '60′s, when he was in the 6th grade, Catholic education seemed to become devoid of content. He began to think that Christianity was irrelevant and something not to be taken seriously. In college, he fell […]
Andy was reared by two wonderful godly Christian Protestants. They raised his brother and him in a Methodist congregation until he was about 8. Then they joined a Southern Baptist congregation. Andy began his walk with Christ as a Baptist as a 10-year-old. At 17, he committed myself to full-time Christian service. His passions for education, formation, […]
Devin was reared as a child as an atheist. In high school he became a militant atheist. In college, he began to have panic attacks. He prayed to God, "I don't believe in you. But if you're real help me!" He then picked up a Bible and began to read. After some months, a breakthrough […]
Brantly Millegan and his wife both grew up in Protestant churches and were fully received into the Catholic Church at Easter Vigil 2010, a month before graduating from Wheaton College, the so-called "Harvard of evangelical schools". Brantly describes his journey from the Evangelical tradition.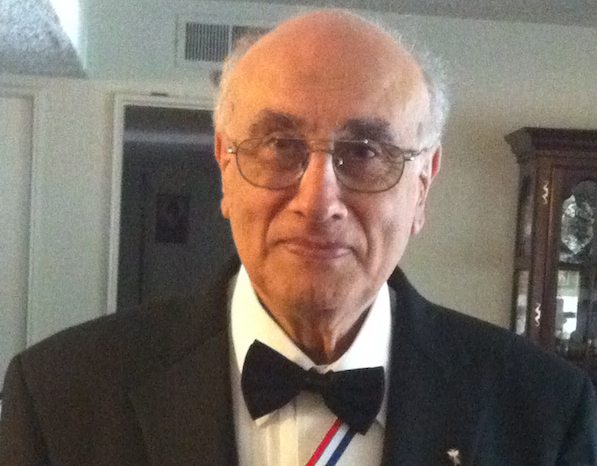 Najib lived most of his life in Lebanon as a pilot, growing up in a home split between Orthodox and Evangelical beliefs. After rediscovering the Bible and listening to American Protestant radio, Najib decided he needed to find the one, united Church that Christ established. The Early Church Fathers led him home to the Catholic Church.
Today is the Memorial of St. Monica, the mother of the famous St. Augustine whose feast is tomorrow. In his Confessions, Augustine tells us of the last days of his mother's life. It is one of the most moving tributes of a son to his mother that we have from the ancient world.