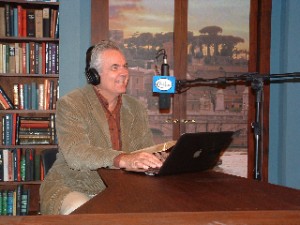 Deep in Scripture was a weekly scripture study hosted by Marcus Grodi and broadcast on EWTN Radio. Each week, Marcus invited special guests onto the show to discuss various "scriptures they never saw" before beginning their journey home to the Catholic Church.
All seven years are archived below. Enjoy!
Click the icons below to access our RSS feed, iTunes Podcast, video archive on Ustream.tv, and our YouTube account.