Evangelicalism and the Early Church, 2 Peter 1:16-21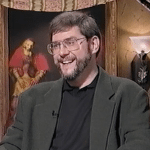 Featuring Rod Bennett/
Background: Baptist / Evangelical/
Air Date: October 28, 2009
---
Marcus welcomes Rod Bennett former Baptist and Evangelical, to discuss the "verses I never saw" as an Evangelical Christian. Rod was brought into the Catholic Church through the writings of the Early Church Fathers. Marcus and Rod particularly delve into the issue of sola Scriptura within Evangelical traditions, as well as the topics of authority, personal interpretation of Scripture, and tradition.
Scripture verse: 2 Peter 1:16-21; Matthew 28:18, 11:27, 10:38-41;  1 Thessalonians 2:3-4
Resources mentioned:
---
Rod Bennett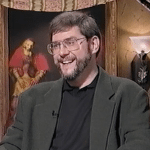 Rod Bennett was, for many years, the editor of Wonder Magazine, a popular Christian media journal. His writings have appeared in other national publications as well, ranging from Rutherford and Gadfly to Catholic Exchange and Our Sunday Visitor. Rod has appeared on many well-known radio and television programs such as The Journey Home and Bookmark. His first book, Four Witnesses: The Early Church in Her Own Words, is a best seller from Ignatius Press. He also edited Why Catholic Bibles Are Bigger with apologist Gary Michuta and compiled Chesterton's America. A convert from the Southern Baptist faith, Rod joined the Catholic Church in 1996. He lives in Atlanta with his wife Dorothy and their two children.
Rod has been featured on national media outlets as well; TV shows such as EWTN Bookmark and syndicated radio shows like Breakpoint with Chuck Colson, Catholic Answers Live!, Morning Air, and The Drew Mariani Show, and was one of the writers for Steve Ray's Footprints of God: Apostolic Fathers TV show.