The Authority that Brought Us the Bible, 1 Timothy 3:15 & Matthew 16:19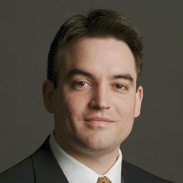 Featuring Marc Ayers/
Background: Calvinist / Reformed Presbyterian/
Air Date: November 4, 2009
---
Marcus welcomes former Reformed Presbyterian Marc Ayers. Marc discusses what the Early Church looked like before the New Testament was compiled and how he came to realize that he had always relied on authority and tradition to interpret the Bible — just through his own Christian traditions. He began to search for the authority that Christ established and saw these Scripture verses through a new lens.
Scripture verse: 1 Timothy 3:15; Matthew 16:19; Isaiah 22:15-25; Luke 22:32; Luke 1:39-56; Samuel 6:1-14
---
Marc Ayers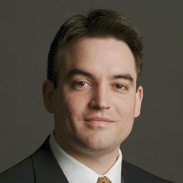 Marc was raised in the Associate Reformed Presbyterian (ARP) denomination and grew up within the Reformed and Christian Reconstructionist circles through college and during a short stay at Reformed Theological Seminary in Orlando, Florida. During that time and through law school, Marc taught philosophy and apologetics in various PCA settings. After law school Marc and his wife Donna (who was heavily involved in PCA campus ministry) began a multi-year study of the Church Fathers, Church History and the sacraments under an Anglican priest who was formerly a PCA minister and Westminster Seminary graduate. After being drawn to the authority, historicity, beauty and necessity of the Catholic Church – and after realizing that the vast majority of what they "knew" about the Church just wasn't so – they were received into the Church on Easter 2005. Marc, Donna and their children live in Birmingham, Alabama, where he practices appellate litigation with Bradley Arant Boult Cummings LLP.