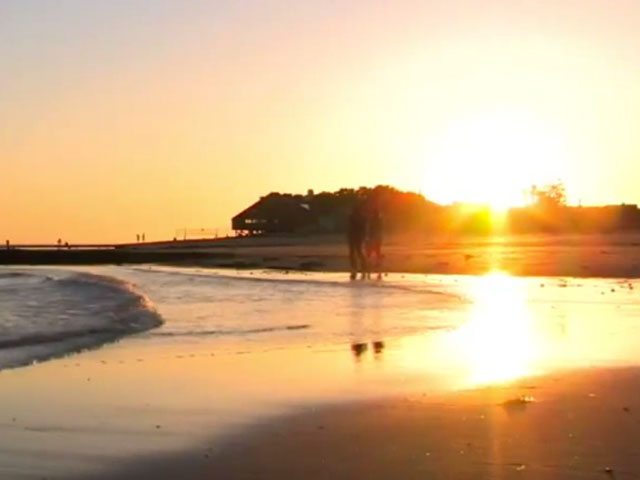 I was raised in a family that was steeped in the Assemblies of God (AG) tradition. My grandfather, Marvin Gorman, was the pastor of the largest AG church in the state of Louisiana with around four to six thousand people in attendance every Sunday. As an adult, I was a third generation minister in an Assemblies of God (AG) turned non-denominational church in Ruston, Louisiana.
During my formative years, I remember the bright lights of that huge church; the music, the people, and the atmosphere were entrancing. I remember sitting on Jimmy Swaggart's lap in my grandfather's office as he told me that I was going to be a great man of God one day. I remember flying on my grandfather's private plane to Jim Bakker's Praise the Lord ministry headquarters and even being on his nationwide broadcast with my grandfather and parents.
My father, for whom I was named, was also a very dedicated minister on Marvin's staff and spent his entire life trying to continue the legacy my grandfather had built in the name of Christ. I am proud of my heritage and it has provided me with a strong foundation in Christ.
Rocked by Scandal
Although I was "born and raised" on the pews of a very large church, I also remember things that were not so glamorous. My grandfather's ministry crumbled in front of our family's eyes as the result of a moral failure. I remember people, who at one point were very close to my family, trying to convince my father and his siblings to turn against their own father. Some smeared my grandfather's name with incredibly outrageous accusations. Not long after, Jimmy Swaggart's ministry began to crumble as well. Millions of people were left wondering: what has happened in the Protestant world?
It was a time of turmoil for me as well. Seeing all of my heroes go down in flames in front of millions of people, exacerbated by major news networks covering each and every scandal that occurred in the Protestant faith, was very confusing for a 10-year-old. My faith had been shaken to its very core. The world in which I so comfortably grew up no longer existed. My family was ousted from the AG denomination. I couldn't help but thinking that this was not how God's people were supposed to treat each other.
At some point during my teenage years, I heard about other books that existed in the Catholic Bible and did not understand why Protestants didn't have access to those Scriptures also. I was able to get a hold of a Catholic Bible and was introduced to what Protestants called "the Apocrypha." I, like many millions before me, found much inspiration in these "new" Scriptures. I felt like God was revealing Himself to me all over again and all I could think was, "I love this."
Then, life caught up with me. My family members had moved on from the
scandal and began rebuilding their ministry, but no matter how hard I tried, I could not forget what had happened. I became bitter and wallowed in hurt and self-pity. In my late teens, I began to experiment with alcohol, drugs, and sexual sins as I ran further away from God. I had no idea what I believed anymore, or if I even believed at all. Although I was heavily involved in church, I looked at church and religion to serve a social need rather than a spiritual need.
Tragedy brings new light
My family watched my life unwind and knew I was wandering down the dangerous road to perdition. There were times when I felt I had no control over my own life and I was simply living for the moment without fear of what repercussions my actions would bring. This was ultimately my darkest hour.
Then, on September 11, 2001, I watched the news of the planes that crashed into the World Trade Center. All I could think, in my state of sin and disgrace, was that I needed to pray. I drove around New Orleans looking for any church that showed signs of life. The city was eerily quiet and still. I drove onto Tulane Avenue and pulled into the parking lot of St. Joseph Catholic Church. It was a huge, beautiful building. The beauty and reverent atmosphere of this church struck me. A Mass was being held for the victims of the attacks. I had never attended a Catholic Mass before, so I sat there quietly and prayed as the Mass proceeded. Aside from reading "the Apocrypha," this was my first tangible experience with the beauty of the Catholic Faith and it would prove instrumental for me over the next few years.
A new commitment to God
Later that month, my family decided that I would be sent into an AG mentorship program called Masters Commission, as a kind of "rehab." My uncle paid for my flight to Florida and I stayed at the home of a close family friend. It was one of the greatest things they could have done for me.
In Lakeland, Florida, I found myself touring the campus of another mega church that had a 10,000-seat sanctuary. I was awestruck at how dedicated the other young adults in the program were to God and church. I went to dinner with my "guide" for the weekend and at that dinner I met an amazing woman who would later become my best friend, wife, and mother of our precious children. During that weekend I made a new commitment to God and to my family: I was putting away the past and pursuing God.
After our wedding, my wife, Mary, and I became very involved in the youth and music ministries of that church. Life was wonderful, yet I found myself yearning for more. I was immensely grateful to God for changing my life so completely that the only way I could thank Him enough was to give Him my life in service to the church.
When Mary and I first married, I met her uncle, Fr. Andrew Mallick, who is a priest in Ocala, Florida. All my life I heard that Catholics are good people but they are wrong. I took it upon myself to study the Catholic Faith in an attempt to prove it wrong. One thing that I quickly noticed was that the more I studied Catholicism, the less I could find error in their teachings. In our discussions, Fr. Andrew would listen to my points and then respond in love with surgical (and scriptural) precision to show me my error. My wife, Mary, was raised Catholic, but at an early age, after her parents divorced, her mother started attending the same AG church at which we met. The entire paternal side of her family are, to this day, amazing and devout Catholics.
Trouble in ministry
One weekend in Orlando, I met with my grandfather, who was there ministering in another church. I told him that I would do any type of ministry, but that I just had to serve God through His church. One month after we had that conversation, Mary and I were on a plane to Ruston, Louisiana, to meet the pastor of a local church who was in desperate need of a new assistant minister. Two weeks after that meeting, we had all of our belongings in the back of a Ryder truck and were moving to Ruston to do what I felt God was calling me to do.
When I first arrived at my new church home, I was amazed at how large this church was in such a small community. It was a fast-paced learning experience for Mary and I. Prior to this, I had only worked in churches in minor roles and the information I had to process in order to do the job well was overwhelming, to say the least. Unfortunately it turned into a very visceral experience for me. I began to sense that the focus of this church was not God but on seeking church size and notoriety in the community. I also experienced negativity and ridicule from those within the church. I spent four difficult years in ministry at that church and I reached a point yet again where I was questioning my decisions. All I could think was, "how could a God who loves me allow me to experience such pain and rejection by people who call themselves His servants?"
Disillusioned and hurt, I told my father that I would never work in a church again as long as I lived! Thus, I began seeking out a new career path. My dad was a reserve deputy in the New Orleans area and he was my childhood hero because he was a cop. I was excited when a new career opportunity opened and I was able to fulfill a childhood dream of working for the sheriff's department. Five years later, I still love every second of it. I realized that ministry takes many different forms. In law enforcement, I help serve the people of my community.
Pain hidden in agnosticism
Upon leaving the church, I again found myself questioning my religious beliefs. Only this time, those thoughts were taking on a much more cynical pattern. I began listening to several atheists rant about Christianity and how ludicrous faith in an unseen Being was. I never reached the point of calling myself an atheist, but I told people I was an agnostic. I felt a certain pride in doing so, because I felt as though it was a slap in the face of everyone who contributed to my unfortunate experiences in the world of religion. I felt vindicated in the strangest way by my newfound "freedom" of mind. I remember sitting alone in a car with my father as I told him about my lack of faith. This time, however, something was different. Usually self-satisfied, I felt in my heart as though I was crying out, from the depths of my soul, "Daddy, give me even a glimmer of hope that this God I have believed in for so long is real."
My father was understanding and compassionate to my plight. I knew I had just dropped a colossal weight on his shoulders. Also, being a father myself, I thought, "how would I react if one of my kids placed a burden like this on my shoulders?" I was receptive to what he said and thanked him for listening to me. I asked him not to mention our conversation to my mother, since I knew it would crush her. By this point in my life, my family and I had not set foot in a church for almost three years unless we were visiting family.
Being an avid outdoorsman, I recall one morning while I was hunting in the woods behind my home, looking at every tree, animal, and blade of grass. As I did so, I thought to myself, there is no way that what I see all around me every day could just be a random accident caused by a random universe. I recalled the words of a hymn that was taken from the text of Psalms 42:1, "As a heart longs for flowing streams, so my soul longs for thee, oh God." I thought about my two beautiful daughters — there was no way that those precious, little lives were accidents either. I felt like God was speaking to me at my lowest point, saying, "You are not on a quest to find out that there is no truth, but you are on a quest to find out where truth lies." I was almost moved to tears by this experience.
Finding God while flipping channels
The next day, after working the night shift patrol, I came home from work, sat on the couch, and turned on the TV. I happened upon EWTN just as the daily Mass was about to be celebrated. I sat on the couch and watched every second of it — not even flinching! After the Mass had ended, a show came on that would change my life forever: The Journey Home with host Marcus Grodi. I watched a few minutes of it and then got on YouTube to find more episodes. I stumbled upon two that had great impact on me; the conversion stories of Tim Staples and Michael Cumbie. I wrote Michael Cumbie a letter and, it turned out, he knew my grandfather well and complimented his ministry. Both of these men had come from the same religious background as I and listening to them speak with authority on the Catholic Faith was awe-inspiring.
I had to have more! Watching the celebration of the Mass and The Journey Home became a regular experience for me. All of the study that I had done concerning Catholicism came back to my mind as I watched EWTN. Therefore, I wanted to study even harder and began to believe the Catholic Church was the fullness of the faith. I had a sense that this was exactly where God had been leading me for all of these years. In spite of my misgivings, God loved me enough to gently, but persistently, guide me home. It is amazing to me how the Lord has a way of opening a closed heart to His beautiful truth through life's experiences.
Blessed are the persecuted
Mary and I decided to attend Mass at the end of September of 2011 and by that November we were headlong into RCIA at St. Thomas Aquinas Catholic Church in Ruston.
I knew that the time would come for me to tell my father and I knew it would not be an easy conversation. In December, while visiting my parents, I told my mother about our decision to convert. She sat quietly as I spoke with enthusiasm about our decision. She asked a few poignant questions, which fortunately I was prepared to answer.
Upon returning home from our visit, my father called me and asked, "is there something you need to tell me?" It dawned on me that, in my haste, I didn't even bring our decision up with my father. I told him over the phone
that we were converting to Catholicism and he said, "Have you lost your mind? Are you crazy?" I was caught completely off guard by his response, but then reminded myself that this was not an easy thing for him to hear.
As time went on, whenever I spoke with my father and tried to excitedly share an aspect of my new-found faith, it turned into ridicule and criticism. This was a difficult struggle, the likes of which I never thought I would endure. I was reminded of Matthew 5:9-12 which stated "Blessed are the peacemakers, for they shall be called sons of God. Blessed are those who are persecuted for righteousness' sake, for theirs is the kingdom of heaven. Blessed are you when men revile you and persecute you and utter all kinds of evil against you falsely on my account. Rejoice and be glad, for your reward is great in heaven, for so men persecuted the prophets who were before you." I know my father was not actually trying to persecute me, but I couldn't help but feel that way due to his passionate displeasure with my decision to embrace Catholicism.
Mary and I labored on in the Faith, even in the face of opposition. Every RCIA class was masterfully presented by Professor Tom Garza. The classes were insightful and presented with the understanding that most of us were babies in the Faith.
Mary
There were two things in particular that helped to make my decision to join the Church almost effortless. I began to read several books in an attempt to quell the lingering questions about the Catholic Church that a Protestant can't really answer without help. The first hurdle was with the Blessed Mother Mary. I had always respected Mary's role in Christianity as the Virgin Mother of Our Lord, but never understood Catholic dedication to Mary and, frankly, I was taught it was wrong. Mary's lack of original sin, her perpetual virginity, and Assumption, were in many ways the smaller doctrinal hurdles for me to overcome. The biggest objection was the idea of Mary being an intercessor for us to Jesus.
I was at the library one day and I came across a book, Hail, Holy Queen, by Dr. Scott Hahn that clearly explained the Catholic doctrines about the Blessed Mother from Scripture. God used the book to answer every possible objection I had ever heard with respect to the role of Mary, including her intercession to Jesus on our behalf. Furthermore, while listening to other notable Catholic apologists, the exposition of Revelations 5:8 and the subsequent verses were enough proof to me of not only our Blessed Mother's intercession, but the intercession of all the angels and saints. It was not just in reading or listening, but also the fruit of much prayer that caused this skeptic to have a great devotion to our Blessed Mother. I can recall reading a quote by St. Louis Marie de Montfort that explains my steadfast devotion to our Blessed Mother: "We never give more honor to Jesus than when we honour His Mother, and we honour Her simply and solely to honour him all the more perfectly. We go to her only as a way leading to the goal we seek – Jesus, her Son."
True Communion
My "problem" with the Eucharist was not something that Protestants typically have. I had a severe distaste for what I experienced as "communion" in the Protestant church. Everybody I knew thought that communion was symbolic, but they also thought that it wasn't really necessary in our lives and, thus, was treated as something in which we partook only once in a while. Even as a little child in the AG churches, I believed communion was something special. Once while working as a staff pastor, after informing a staff member that we had run out of communion wafers, I was shocked at the response I received: "Just go get some little crackers and cheap grape juice, nobody will care."
"Nobody will care" had echoed in my head for several years. I have always felt that communion should be at the forefront of Christian life, but until I found the Catholic Church I didn't realize what I was longing for. I asked Mary's uncle, Fr. Andrew for his explanation of the Eucharist. Simply, but eloquently he stated, "I believe that God loved us so much that He gave us His Son, one time, as the ultimate expression of love. However, He loves us so much that He has given us the gift of being able to partake in His Son's Body and Blood every day of our lives."
At first, the idea of Transubstantiation was a little hard to wrap my head around. We as Christians believe that God is omniscient, omnipotent, and omnipresent. Bearing the previous statement in mind, is it really that hard to understand that Christ our Lord meant the words He spoke at the Last Supper literally (in other words, it was not a parable)? Is it really so hard to believe that Christ's, Body, Blood, Soul, and Divinity are present in the Blessed Sacrament if He is present everywhere all the time? Is it really hard to believe that He loved us so much that He wanted us to partake in His sacrifice every day until we meet Him face to face?
There was zero ambiguity when Jesus said, "This is my body and this is my blood." He did not say "this is just a symbol of my body and blood, which should be received casually as a memorial." His words were clear and concise. He was saying, "I'm leaving this earth to be with my Father, but I leave this gift of life-giving sustenance to you." When I realized what Fr. Andrew was telling me, I knew that I had found what I had been looking for all along.
Before being baptized and confirmed, I would sit in Mass watching others go up to receive our Lord  and honestly would weep with happiness (and a touch of jealousy) for those receiving Him in the Blessed Sacrament. I was anxious for the moment I too would be able to receive the Lord in Holy Communion.
Then April 7, 2012, Mary and I were received into the Catholic Church at the Easter Vigil. It was the most perfect and beautiful representation of Christ's love that I have ever witnessed. Needless to say, when I stood before the priest to receive the Eucharist for the first time, I bowed deeply out of respect for my Lord and received His Body on my tongue. Trying to hold back a tsunami of tears, all I could think was, "WOW!" I said, "Amen," and made the Sign of the Cross, realizing that I had just experienced the fullness that the Christian Faith has to offer. To this day, tears fill my eyes when I see the faithful approach the priest at the foot of the altar, as our precious Lord's Body is distributed to His people. I am a better man through the grace and acceptance of our Lord in the sacraments, than I could ever hope to be without having done so.
Thanks to my fathers
Even through the happiness, a struggle still exists with my family. Every time we speak to my parents, chaotic and misinformed ideas are still prevalent in their colloquy. The difference is that I now thank God for the struggle. The pain inspires me to strive for excellence in my walk with the Father. It inspires me to rise above the negativity and to smother them with love. I pray for them using the same words that our most gracious Lord prayed for those who persecuted him while He hung on the cross on Golgotha: "Father, forgive them for they know not what they do" (Lk 23:34).
I recently communicated with my father through e-mail and told him how much I loved him. I told him how he was my hero as a young boy. I told him that it is a direct result of his loving instruction and guidance that I am able to be the husband, father, and man I am today. He taught me that I must be resolute and make wise, well-informed, and rational decisions. He told me that sometimes we need to make choices and that people will not always understand or agree with our choices.
As long as I have breath in my lungs, I will glorify the Lord in all things. It is because of my father's parenting that I cry tears of happiness, because I have come home and found my place in our Father's kingdom. I owe my conversion to Catholicism to our Father in heaven, first and foremost, but I also owe my father on earth a huge debt of gratitude for giving me the heritage that allowed me to come to the fullness of faith. So, I say, thank You most gracious and holy Lord, for the tears from my father.