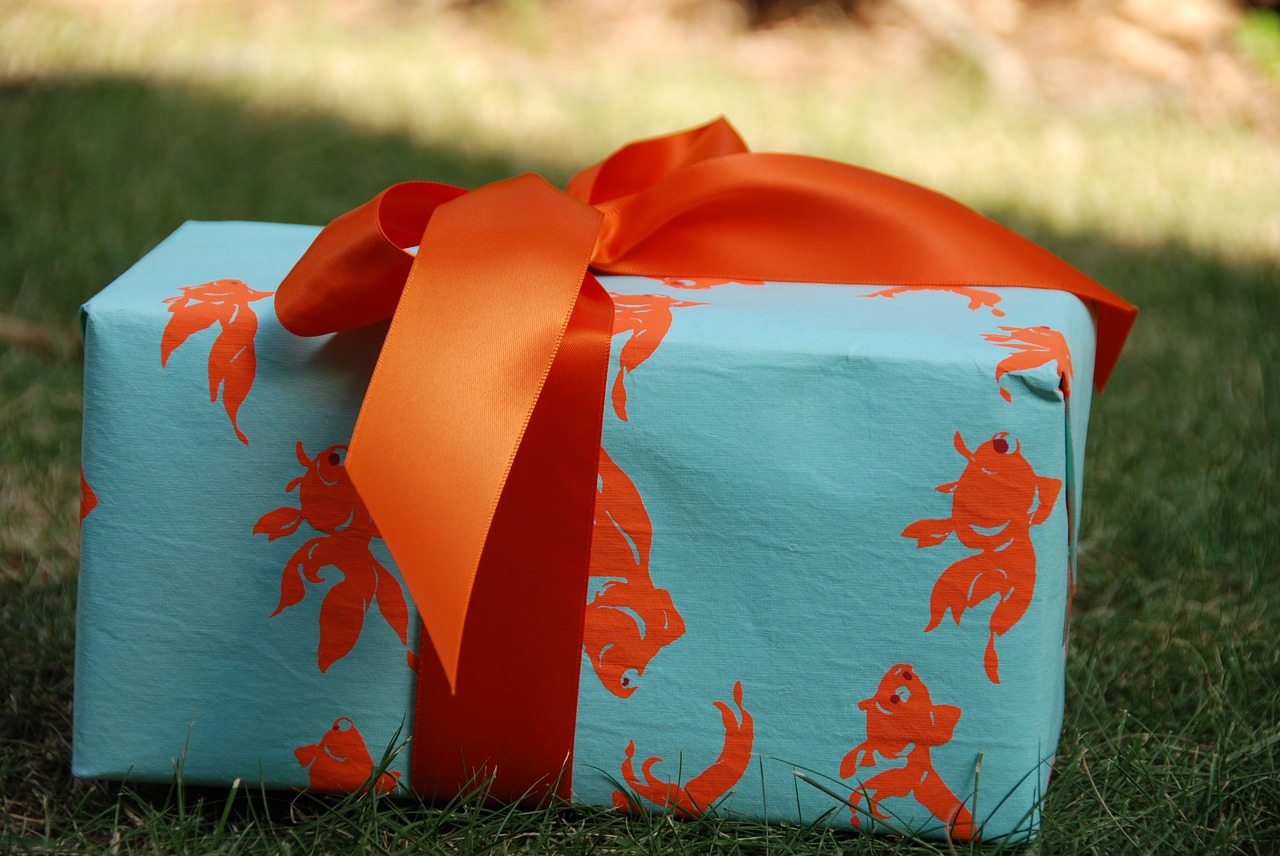 Telling the Family Can Be Tough
I dreaded this heart-to-heart talk with Benjamin, my oldest son, not only about my journey into the Church but about that of his brother as well. He was away at college now, but over the years, I had given Benjamin much of the training I myself had received from seminary. We homeschooled from kindergarten through 12th grade and not only did constant Bible study, but he had listened to the copies of the class lectures over and over because of his great interest. Though he hadn't actually attended seminary, I was sure he could pass all the tests and qualify for a Master's degree. My Reformed seminary was known for its anti-Catholic theology. Our theology books taught us according to the formula, "This is what the Catholic Church teaches; this is why they are wrong and we are right." One of the professors taught anti-Catholic doctrine with such an authoritative voice that one would have thought God Himself might be speaking.
It was on this call to Benjamin that he asked me a question that put real fear into my heart. I answered him, "I am not influencing your brother to come into the Church. He is doing it with me on his own free will."
"But Mom, he trusts you," Benjamin replied. And there he spoke my biggest concern: What if he was right? What if I was leading my youngest son into heresy? The gap between my Protestant upbringing and the teachings of the Catholic Church seemed enormous. At the beginning of this journey of faith, I still had some lingering doubts, though I had pushed them to the back of my mind. By the end of RCIA, however, I would have no doubt whatever that I was making the right decision.
Coming home to the Catholic Church would be one of the best and most important days of my life, but for the time being, I was struggling. It was one thing to go down this road alone, but what if I was wrong and taking my son down that path with me? For anyone with the same doubts or fears, all I can offer is that you need to trust that quiet voice inside you that is driving you forward. God brought you this far; He knows where He is leading you.
The journey into the Catholic Church provides both spiritual growth and precious memories. In my experience there is nothing more precious. It is truly the pearl of great price. I wouldn't trade my journey into the Church, or my experience at Easter Vigil 2016, when I truly "came home," for anything. Not anything! It was worth everything it cost me.
Like most people on this journey of faith, the seeds that brought me here were sown long before I began RCIA.
Starting Out Jewish
I was born in Lawrence, Kansas. Both my parents were Jewish, and we attended Synagogue. As a child, my mother had Catholic friends who shared the Gospel with her. After my parents' divorce, she began taking me to a Presbyterian church. When we moved to Alabama, we attended a more liberal Congregational church, and when I got married in my early 20's, I began going to my husband's Southern Baptist church. This background gave me a great love and appreciation for the Lord. So much so, I pursued two seminary degrees: one in Christian Studies and the other in Biblical Counseling. I loved God; I loved spending time in His Word; I loved ministry. But I always had a feeling that something was missing. I just couldn't put my finger on it.
The earliest seed, then, was my Jewish roots. I never found the rich liturgical fulfillment I experienced as a young girl in Synagogue when I attended the Protestant congregations. Unfortunately, where I did find liturgy, it was devoid of anything that could resemble Christianity's Jewish roots. Imagine my delight when I found both the liturgy and the readings not only from the Gospels and Epistles, but equally from the Psalms and the rest of the Old Testament that our Jewish forefathers used — in the Catholic Church! Not only that, but the Church had cantors! My earliest memories are of men chanting the Hebrew Scriptures.
Much later, there were a few major lightposts that were landmarks as I passed through what I call the "Galilee Years," since that was the name of the church I attended.
The Galilee Years: Standing on the Shore
Lightpost 1: I believed John, chapter 6, literally for three years before coming into the Church. John 6 teaches us "the true Presence" — that is, the bread and wine become Jesus' Body and Blood, given for us. Hermeneutically it has to be literal. To take it symbolically is to break huge hermeneutical rules. Once I realized that the Catholic Church has Christ Himself, and we are commanded to partake of Him to have life in Him, that alone made the decision pretty clear.
Lightpost 2: To my great surprise, I discovered the rich history of the Church and that the early Church was undeniably Catholic. The Church up to Luther was undeniably Catholic. The doctrine of the Church Fathers was, again, undeniably Catholic. Even the early Protestants retained a lot of Catholic theology. Luther had a devotion to our Blessed Mother and so did Charles Wesley. Wesley would pray a Rosary while riding on horseback from one evangelistic event to another. And thus John Henry Newman's words became imprinted on my soul and life: "To be deep in history is to cease to be Protestant." I was tired of protesting. (Along the way, I had discovered that "Protestant" referred to protesting against the Catholic Church.)
Lightpost 3: I came to the conclusion that there had to be an authority in the Church. So many of the Protestant congregations disagreed with each other. They couldn't agree, even within their own denominations, on how to be saved. I knew God couldn't have left His true Church with this confusion. For several years I spent hours each day searching through the Scriptures and through piles of theology books. The more I read, the more I felt "tossed back and forth and carried about with every wind of doctrine" (Ephesians 4:14).
Lightpost 4: I was drawn to the Rosary but fought it. It was too "Catholic," so I made "Protestant beads." They are actually very popular, and they serve as a benign starting place for someone looking into Catholic prayer practice. Their physical form is similar to rosary beads, but they have a different bead configuration. I didn't pray Hail Marys on them. Instead, I prayed a verse from the Psalms or the Jesus Prayer ("Jesus, Son of God, have mercy on me, a sinner"). Soon I began giving them away and sharing about them with my friends. This practice was nice, but it didn't bring me the peace the actual Rosary did — so back I went to the Rosary!
Lightpost 5: I watched a close friend enter the Catholic Church and marveled at how she soared spiritually. I was amazed at such growth because I knew her to be an active believer before, but wow did she grow when she became Catholic and began receiving the Blessed Host! Her life witness over the first year she was Catholic was one of the most powerful factors in my own conversion. Things that used to upset her she faced with faith. She had more joy. She had more courage. She had a different outlook. I wanted what she had!
Feeling the Need to Move Forward
About a year before I became Catholic, I began feeling so uncomfortable at my Baptist Church that I knew I would have to retire from my ministries and leave.
This was really difficult for me. I had begun serving in ministry as a teenager and had devoted my life to serving Him. Would I even find a place in the Catholic Church? I was struggling to leave over 30 years of ministry in the Protestant congregation and go into the unknown. But God stepped in, and I felt the Holy Spirit speak to me while I was out walking one day. I was praying about giving up a lifetime of service, and God said to my heart, "Are you serving for you or for me?"
"For you," I replied.
Then He said, "Do you want to serve me the way you want or the way I want?" Ouch!
Well, that settled it. The Spirit always has a way of cutting to the chase, doesn't He?
During this time, I was still struggling with Mary. I had come to terms with all the other areas that were different from my own past beliefs: the Sacrament of Reconciliation, purgatory, the communion of the saints, calling a priest "Father" … but Mary was a most stubborn obstacle. I felt like I would risk idolatry if I spoke with her. I was concerned that the titles given to her were too much like Christ's titles. The more I studied, the more I understood, yet Mary truly was a journey of the heart more than of the mind. I decided to do the same thing Kimberly Hahn had done: when I found a penny, I thought "Your momma (Mary) loves you!" Simple as that was, it opened my heart to take this journey by faith and to take Mary by faith. She is now simply so precious to me and such an example. It is amazing how some of our biggest obstacles become our biggest treasures!
The End of Doubting, the Beginning of Desire
The third Mass my youngest son and I attended was a weekday Mass. It was an especially beautiful Mass, with an African baby dedication, complete with the family in African dress and clapping. The infant had been baptized just a few days before. Our parish is culturally diverse and honors the customs of each ethnic group when possible. Apparently that dedication was a first for our parish, and I was blessed to be there. The church steeple bells chimed a hymn after the service as we left. Walking to the car, my son commented on the awesomeness of that dedication and service: "I don't think I can ever set foot in a Protestant church again." I felt the same way.
Please don't misunderstand. There was no hatred. There was no resentment. It was a strange and foreign moment. My son was 18 and had been raised in a Baptist church his entire life. I had been involved in Baptist and Presbyterian churches for over three decades. It was also a foreign feeling because I had loved the churches I had been a part of. I was thankful for my church family. They were and still are a gift from God, but something in me had changed. I longed for the Eucharist, and I would sacrifice anything to have it. The Catholic Church was where I had to be.
During my journey into the church I wrote: I feel a bit like a snake shedding its old skin. God is transforming me, and it is uncomfortable. I have to admit, He is using this waiting period. The waiting period was difficult and seemed very long to me. I was literally champing at the bit to partake in the Eucharist. I was consumed with the thought nearly every moment of every day. I wanted nothing else. During that time I really learned what it was to "pray without ceasing." I had few friends who understood what I was going through, my desperation. It was a very private walk.
Those Who Don't Understand — And Those Who Do
It was painfully obvious that the Protestant friends I had that were not loudly opposed to my actions were doing all they could to not be too verbally negative about my decision. They certainly didn't understand my longing. I was thankful for their love and concern for me, but I desperately wanted to share with someone this wonderful treasure I had found!
Cradle Catholics (Catholics from birth) had not experienced what I was going through, so while they gave me invaluable support, encouraging words and good counsel — and I am truly grateful for this — they couldn't empathize. In a way, it was a very lonely time.
Thankfully, God began bringing new friends — Catholic friends — into my life. He is a wonderful provider. He even used my new-found knowledge and enthusiasm to re-ignite the fire in one of those new friends, who had been a Catholic for 30 years. She had never understood why she believed what she believed. I was more than happy to enlighten her!
During this time, I also leaned on my friend who I witnessed "come home" before me, as well as my sponsor. I also corresponded with a mentor from the Coming Home Network.  This is a ministry where those on the journey can request a mentor who is also a Catholic convert and has a similar background. This is an invaluable ministry I'd encourage anyone on the journey to utilize; it certainly was a blessing to me. And now I get to be a mentor for someone else! God is good. Remember, He will use everything you go through — nothing is wasted.
Again, the waiting period felt long for me. I was blessed to have a newly ordained priest who helped me through this time period and was faithful to pray for me, comfort me, listen to my fears, and deal with all my paperwork! I don't know what I would have done without him. He was truly a gift from the Lord in my journey. I was awaiting an annulment. My husband and I had been married over 25 years at the time, but before we were married I had been in a three-month abusive marriage in my early 20's that needed to be cleared up. Daily I prayed, hoping the Church would receive all the witness accounts in time and that the paperwork would get completed in time.
There were friendships that were uprooted and people that loved me but didn't understand what I was doing. If it took longer than Easter Vigil to come in, I was sure I would just die. Seriously, I don't mean this as a turn of the phrase. It literally felt like I would die of anticipation and a broken heart if everything could not be put in order in time.
Both my oldest son and my husband chose not to come on this journey with me. They both feel fulfilled in their Protestant church and don't really understand Catholic doctrine — and at this point, they don't want to. They have been very supportive, but there have also been many difficult conversations. I hope someday I can share my love of the church fully with my love, but for now, I am thrilled to at least have his support.
Friends Share and Support
Meanwhile, I found solace in a Scripture passage that was not in my old Bible; it was only in my new Catholic Bible. It is found in Sirach 2:1–7 RSVCE2:
My son, if you come forward to serve the Lord,
prepare yourself for temptation.

Set your heart right and be steadfast,
and do not be hasty in time of calamity.

Cleave to him and do not depart,
that you may be honored at the end of your life.

Accept whatever is brought upon you,
and in changes that humble you be patient.

For gold is tested in the fire,
and acceptable men in the furnace of humiliation.

Trust in him, and he will help you;
make your ways straight, and hope in him.

You who fear the Lord, wait for his mercy;
and turn not aside, lest you fall.
When I confided my fears to a Catholic friend, she wrote me back the following words, in which I have found comfort and strength. I hope that it will provide you, too, food for the journey: "St. Teresa knew the only thing to be frightened of in this life is sin, because that is the only thing that can separate us from the love of God, not the evil one's empty threats or scare tactics."
God changed me during that waiting period. I stopped praying the way that I had all my life when I encountered discomfort, which was for God to "take away anything that is uncomfortable or painful." Because of the model of the saints, I began to think, "This is nothing compared to what Christ went through. The saints bore worse things patiently and to the glory of God." Then I prayed for God to help me honor Him in this. Don't ever let anyone tell you that the testimony of the Catholic Church, and those who make it up, isn't powerful!
My friend also encouraged me with this thought, and I want to encourage you with it: "Every single stone that you step on will become the road in someone else's journey." In God's economy nothing is wasted. Your journey — everything you are going through — will help others.
The exact same weekend that I gave my testimony to this year's RCIA class — one year ago, coincidentally I had a significant event in my walk that I journaled:
"In the nave, while waiting for Mass to start, I was looking at the cross and telling God how much I loved him. At that very moment one of the Eucharistic ministers walked by me and stopped. He put his hand on my shoulder and said, "Do you know God loves you?" As he continued on to his seat, I was so taken aback that someone had spoken out loud in that holy place that I didn't think quickly enough to respond. However, I soon realized that God had blessed me so much by having someone tell me for Him, "I love you too" — in the very moment that I was praying and saying those very words to God."
My Turn to Share
Please allow me to be that someone who tells you: God loves you, and this is why He has brought you right here, right now.
The wait to come into the Church can be both beautiful and tumultuous. We have to answer our own doubts, settle our own issues; some of us have past marriages to clear up, and we have to grow in our relationship with God's Church. In all these things, God grows us and heals us.
Some have given their lives for the Church. Their testimony reminds me that, if I have Jesus, I have enough. And if you are like me, much of the reason you want to "come home to Rome" is to partake weekly of His Body and Blood — to truly "have Jesus." This is enough. It is all we need.
I'll close with a quote from my younger son, something he said after he came into the Church. He said, "I've had the Eucharist. I can die now." Me too.
God cares for you so much. Remember, every single stone you step on will become the road in someone else's journey — because this is the Church. He brought you this far; trust Him for the rest.