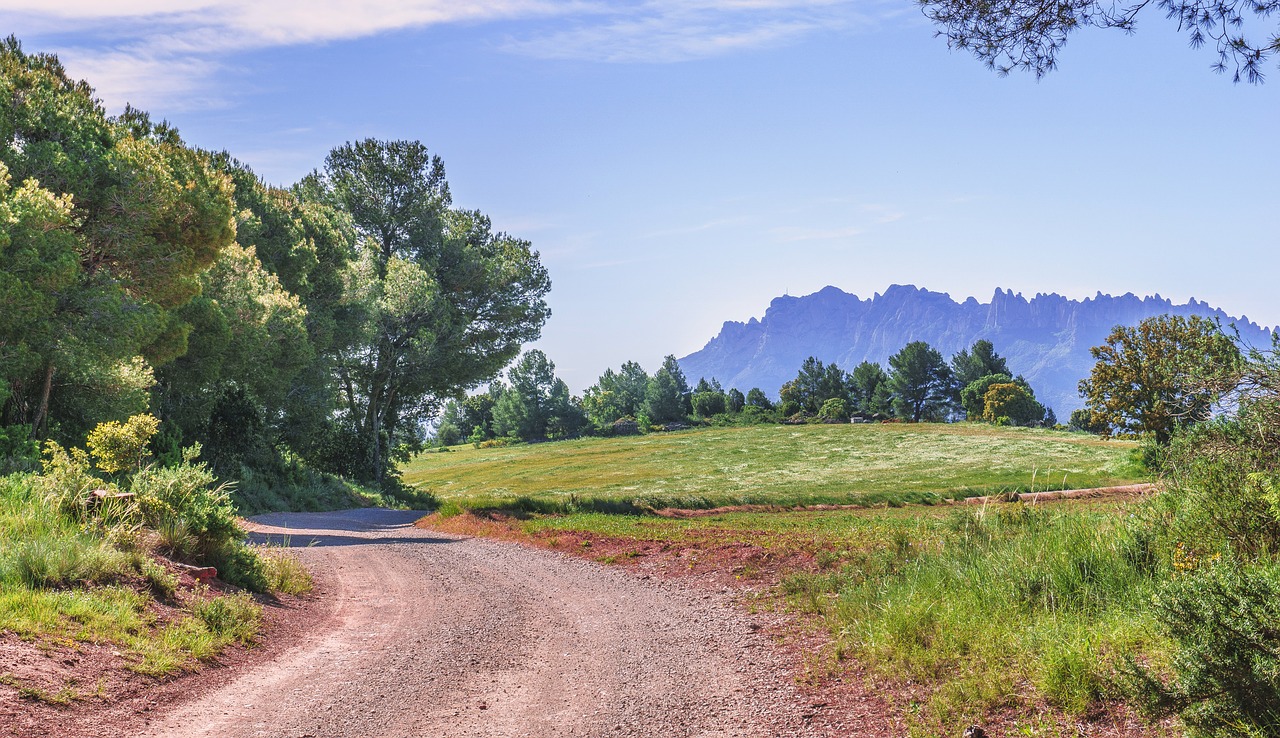 My dad was the oldest of ten siblings, not counting step-siblings and a half-sister. Seven of Dad's siblings became Seventh Day Adventists. Dad's reaction to the whole Catholic–Adventist debate in his family was never to join any church.
Mom was raised Presbyterian, but when I was about six she had me baptized in the Lutheran church without Dad even knowing about it. Since there was a Reformed Church in America (RCA) closer to where we lived, eventually we switched and attended church there with most of our closer neighbors.
While attending this RCA church, I made my first decision to, more or less, follow Jesus Christ. I thought I was hopelessly destined to be a "bad kid," but when I was in third grade, an older friend was starting Lutheran confirmation and he told me about repentance. This concept gave me hope for change.
As with most resolutions, I did not succeed with mine to repent and be good. But I had made a choice to try, and this put me into situations where I did learn more of the Gospel message. By the time I was in fifth grade I began to understand that was it was necessary to accept the gift of forgiveness for my old sins. Jesus could offer this to me because He had already paid the penalty for my sins through His death on the cross. I needed to become a new creation in Christ. I stood before the governing board of laymen at our church and gave my testimony. I became a member of the congregation, and began to receive the RCA version of the Lord's Supper (communion).
After giving my testimony, I slowly began to follow Christ more seriously. When I was about fourteen, I experienced another spurt in my spiritual growth. Our youth group leader challenged us to learn to share our faith. He taught us how to walk someone through the plan of salvation, as outlined by "The Four Spiritual Laws." We memorized verses so that we could use them to share Jesus with people. We would try to lead them to accept what Jesus has to offer, repent, and make a commitment to follow Jesus.
The girl I would later marry was Methodist, and about the same time as I became more serious in junior high, she committed herself to the evangelical cause — what is often called the "Great Commission." However, we did not go to the same high school, so our paths did not cross until senior high. I met this girl through a Bible Study shortly after I turned sixteen . We quickly became a "steady" pair and were mostly together until we were married seven years later.
As we entered college, our denominational ties vanished. I was involved in Campus Crusade for Christ, and we followed our friends through various congregations, including Presbyterian, Evangelical Free, Fundamental Baptist, and another Baptist church. I was also in a fraternity. My behavior was a bit different at fraternity parties from how I acted with my Campus Crusade friends. I was quite the hypocrite.
During this time, I had a roommate whom I now consider my best friend. He was involved with me in Campus Crusade for Christ, but he was unique. He was the only Catholic I ever knew who was involved in Campus Crusade and who stayed Catholic.
Once we were married and were starting our careers, we first went to a Covenant church. When we moved again to the other side of town, we changed to a nearby Church of Christ and stayed there until they fired the pastor the following fall.
After leaving the Church of Christ, some friends of mine from work invited us to their Christian and Missionary Alliance Church. We eventually joined, taught Sunday school, served as music coordinator and librarian. In the late 1980s, when the pastor we liked was fired, we left.
After leaving the Christian and Missionary Alliance church, we first attended a Baptist church. We liked it. One reason was that they had excellent children's programs. But there was still a problem. We wanted our children to attend a Christian school, and this Baptist church did not have one.
We were becoming increasingly frustrated as we sampled churches around town. We had seen churches split when an overzealous minority gets a pastor sent away. We had seen so many tiny congregations and much duplication of effort. We were ready for a church with some authority.
We tried a Lutheran church. It had its own school, but soon we came to feel that this also was not where God wanted us. During this time, we received a letter from very close friends, a Catholic couple, asking if we had ever considered Catholicism. Funny, both of us came to realize that most of our closest, long-term friends were Catholic. It's these folks who eventually became our children's godparents.
We visited our letter-writing Catholic friends and brought up the common objections Protestants have with the Catholic Church. They did a good job answering many of our objections. We went home with a cassette tape of a former Presbyterian pastor's story about his journey into the Catholic Church. I listened to it twice by nine o'clock the next morning. I decided to look into Catholicism.
I started attending Mass before Easter 1991. 
My wife and I had many discussions through April and May trying to figure out why I was so drawn to the Catholic Church and she was so hesitant. She had several things she felt she would lose if she became Catholic: 1) She thought there wouldn't be as much opportunity for her musical talents. 2) We both believed that the children's programs in the Catholic Church were not as good. 3) She wouldn't want to be required to participate in all the Catholic practices like the Rosary, lighting candles, etc.
In April of 1991, we had an appointment with a priest at the parish where I attended Mass to discuss these concerns. We shared with him our prioritized list of pros and cons about becoming Catholic. He set us at ease about most of them.
In June we started to attend Mass together. My wife thought the music was acceptable and began to feel this was where God wanted us.
During the following months, we dug into books about Catholicism and listened over and over to tapes by Protestants who had embraced Catholicism. By the fall of 1991, when the class started for people who were interested in exploring what it would mean to become Catholic, we were ready to enroll. We were both convinced that Jesus is present in a real way when the priest says, "This is my body" over the bread at Mass.
The next few months went quickly. Our two older children were baptized in the Church in early 1992. Easter Vigil, the Saturday evening before Easter Sunday, my wife and I were received into the Catholic Church. Our third child was born one week later.
Since we became Catholic Christians, my wife and I have been catechists and formed a youth worship band for Mass. She has been a cantor and a member of a small group choir at Mass. I have been a reader at liturgy, and for four years, I was in charge of coordinating catechesis for fifth grade through Confirmation. I've led Confirmation small groups, and I've taken youth to youth masses and youth conferences. I was an adult chaperone to World Youth Day 2002 in Toronto. I've always appreciated our youth group leader's encouragement back when I was in junior high, and I have tried to be a bit of an encouragement to young people myself.
There were many factors, mostly providential, that influenced me to become Catholic. I was led into the Catholic Church through relationships and the timing of events. The factor which most influenced my spouse to become Catholic was the understanding of the Real Presence as the only interpretation of John, chapter six, that makes sense.
I have always been interested in the differences between denominations, probably because I listened to so many discussions between my father and my grandmother about the differences between Seventh Day Adventists and other denominations. I eventually took a stab at studying the sociology of religion at the graduate level, but circumstances prevented me from continuing. What I retain is a yearning to see the divided Body of Christ come together to present a united front to the world, in order to more effectively proclaim Jesus Christ and His Church.
Within the last year, I have become the coordinator of a team of Catholic evangelists in our city. Some members of this team also help a Catholic coffee shop by standing in a parish parking lot one morning each week between seven and eight to offer free coffee and prayer.
Sometimes being Catholic can be quite frustrating. My spouse and I are Catholic, not because we like the Catholic Church better than any other denomination, but because the Catholic Church is true. Often the Catholic parish in any town doesn't have the best children's programs or the best services or the friendliest people — but it has the truth. It has the faith the Apostles have handed down to us from Jesus.