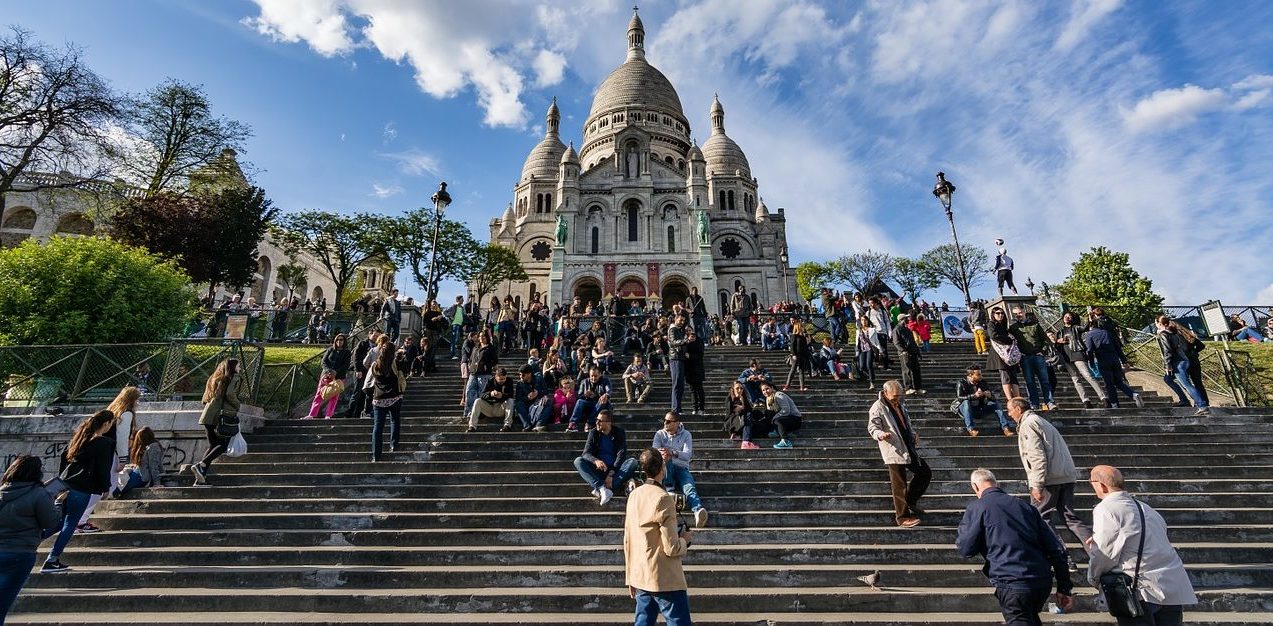 Over the past twelve months, we at the Coming Home Network have worked to put out some of the best online content possible to help our members and readers grow closer to Christ.  As 2016 comes to a close, we've compiled the top ten most visited personal stories, articles, and features we published this year, so you can revisit some of your favorite pieces, and hopefully share them with others who might benefit from them.  Here they are, in order of popularity:
*****
10. What's The Best Way You've Heard Purgatory Explained? CHNetwork Community Responds
Ask almost any convert (or even revert) to Catholicism, and they'll tell you that the idea of Purgatory was something they struggled with as they studied the Catholic faith.  We asked CHNetwork's members for the most helpful ways they'd heard this mysterious and crucial doctrine explained, and they came through with a fascinating list of examples that should be a great resource the next time someone asks you what Purgatory is all about.
9. Six Times Methodist Church Founder John Wesley Sounded Catholic – Matt Swaim
As one of the most influential Christians of the 18th century, John Wesley's lgacy has profoundly impacted a number of our members here at The Coming Home Network.  On the occasion of the UMC General Conference this Spring,
CHNetwork's Matt Swaim dug into Wesley's writings and found six instances where the founder of Methodism's thought harmonized with classic Catholic spirituality and doctrine.
8. Ten Steps of Dialogue to Help Non-Catholic Christians Discover the Beauty and Truth of the Catholic Faith – Marcus Grodi
Almost daily, someone approaches us at the Coming Home Network and asks, "how do I help my sister/uncle/grandchild/neighbor understand and fall in love with the beauty of the Catholic faith?"  In this article, Marcus Grodi outlines ten critical points that can help anyone, regardless of their level of theological training, to be a positive witness for Christ to those around them.
7. From Gangsta Rap to Catholic Hip Hop, with the Help of the Church Fathers – Interview with Carlos "C2six" Zamora
Carlos Zamora had sold drugs in his teenage years and shared the stage with some of the most influential early 90's
gangsta rap acts in his young adulthood. Eventually the realization of his negative influence, the legacy of his mother, and the witness of the Church Fathers brought him back to the fullness of truth.  He shared his powerful testimony with the Coming Home Network in November of this past year.
6. A Methobapticostal Comes Home – Written Testimony of Bond Strong
For Bond Strong, bouncing from denomination to denomination wasn't a big deal. After all, as long as she had a relationship with Jesus, why should it matter where she went on Sunday morning?  This worked well for her until she started asking some key questions. Why should she trust one pastor's interpretation of Scripture over another's?  Could she even trust her own?  More than that, how could she trust that the list of books in her Bible was really the right one?  Her quest for historical truth and authority eventually landed her on the doorstep of the Catholic Church.
5. When Everything You Thought You Wanted Isn't Enough – Interview with Sr. Miriam James Heidland, S.O.L.T.
Though raised to know the difference between right and wrong, Sr. Miriam lost her way as a scholar athlete playing volleyball for the University of Nevada-Reno.  Broken by substance abuse, lust, and a loss of purpose, she finally found her way back to her Catholic faith with the help of a joyful priest. She now travels across the country sharing her experience of God's mercy.
4. A Methodist Pastor's Journey to Joy – Written Testimony of Dr. Allan J. Cease
What do you do when you're a protestant pastor and your wife tells you she wants to join the Catholic Church and send your son to Catholic parochial school?  Dr. Cease's sense of humor is evident as he addresses some of the key struggles faced by many of our clergy converts: what to say to your friends and family, how to get a job now that you're not a pastor, and what to make of God's initial call to the ministry.
3. How the Pope Ruined My TV – Written Testimony of L. David Perry, MD
As a kid in the late 70's, one of David Perry's favorite shows was ABC's "Wide World of Sports."  Growing up Presbyterian, he didn't know much about Catholicism, until it hit his television in a big way.  For him, the death of Pope Paul VI in August of 1978, the subsequent election and death of John Paul I in the following weeks, and the eventual election of John Paul II was a major programming inconvenience.  These Popes had pre-empted six straight weeks of his favorite Saturday viewing!  David now sees that "lost" tv time as formative for helping him to understand and appreciate the Catholic Church that he would one day join.
2. Magnet of Truth: Written Testimony of Noel Culbertson
Noel Culbertson's whole life seemed marked by church camps, from memorizing Bible verses as a kid to being part of youth leadership as a young adult.  When she found herself pregnant out of wedlock, she felt like a hypocrite and a failure.  As it turned out, her experience of God's mercy through her unplanned pregnancy was one of the things that helped prepare her to better understand the Sacrament of Reconciliation when she eventually became Catholic.
And finally…
1. Freed From The Occult – Written Testimony of Fred Wolff
Fred shared his experience of experimenting with the occult as a teenager for fun and how what started out as a game became a terrifying lifestyle of pagan ritual, black magic, and demonic conjuring that led him to the brink of Hell.  Through the witness of a Christian friend, Fred accepted Jesus as his personal Lord and Savior, and finally entered into full communion with the Catholic Church in 2011.
*****
As you can see, 2016 was a busy year for staff and members of the Coming Home Network and the list above only scratches the surface of what we were up to.  We can hardly wait to see what the Lord has in store for us for 2017. Please be sure to visit us often in the new year and invite your friends to see some of the exciting things that are constantly going on at chnetwork.org!