A network of inquirers, converts, and reverts to the Catholic Church, as well as life-long Catholics, all on a journey of continual conversion to Jesus Christ.
Join & Get the CHNewsletter
Learn More
Fr. Oswalt grew up in a nominal Methodist family, with parents who believed that the Catholic Church was evil. Even so, by the time he was 14 he felt a calling to be a priest. In high school a friend invited him to take photos at his wedding in an Episcopal parish. He felt very much […]
From the time she was a young child growing up in a nominal Lutheran family, Elizabeth felt called to follow God on an interesting and surprising spiritual journey. Elizabeth shares the little clues God left her along the way, including hearing his voice whispered in her heart, and meeting a young Catholic man, which would eventually lead her to […]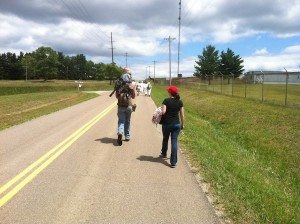 by JonMarc Grodi. I am a young husband, father, and professional. These vocations are my primary responsibilities and necessarily must take some degree of precedent over other things in my life. God is NOT calling me to leave my wife, abandon my children, or stop fulfilling my role in providing for them. Even with the accomplishment of some possible good in mind — even a very good "good" — I can be sure that God is not calling me to act wrongly as a means of attaining that good.
Father Donald was a nominal Episcopalian living the wild life as a teenager. He was so bad that the government of Japan kicked him out of the country. After his parents became Catholic, through the witness of a Filipino lady, he was converted to Christ through reading a book on the apperitions of the Blessed Virgin […]
Father Donald was a nominal Episcopalian living the wild life as a teenager. He was so bad that the government of Japan kicked him out of the country. After his parents became Catholic, through the witness of a Filipino lady, he was converted to Christ through reading a book on the apperitions of the Blessed […]
Father Zuhlsdorf was raised in a nominal Lutheran family. When he was seven his grandmother gave him two albums, one of classical music and another of Shakespeare's plays. About the same time his mother decided that he should go to Sunday school at the Lutheran church. He reacted negatively to being taught that man's will […]