A network of inquirers, converts, and reverts to the Catholic Church, as well as life-long Catholics, all on a journey of continual conversion to Jesus Christ.
Join & Get the CHNewsletter
Learn More
Marcus Grodi reflects on the Sunday readings for September 28, 2014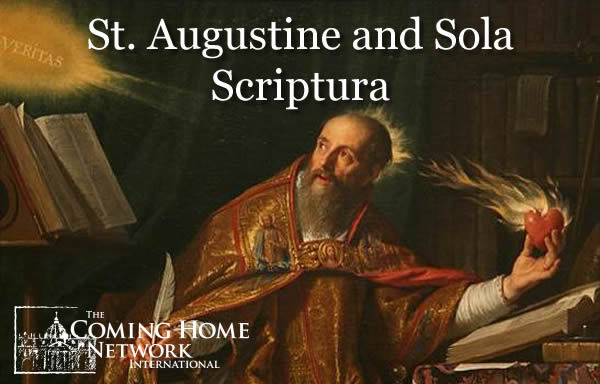 As far as I am aware, Augustine never addressed the issue as it was formulated in the Protestant Reformation. He did, however, reflect on the authority of Scripture, especially the authority of various interpretations of Scripture so that his reflections can be relevant to the issue of sola Scriptura in the modern world.
Fr. Tyson grew up in a Lutheran family on Luther's Small Catechism. As a teenager, he began to question such Protestant pillars as "sola Scriptura" and the equating of concupiscence with personal sin.  He thought to himself, if we can't cooperate with God, because of total depravity, what it the purpose of living a moral […]
Devin was reared as a child as an atheist. In high school he became a militant atheist. In college, he began to have panic attacks. He prayed to God, "I don't believe in you. But if you're real help me!" He then picked up a Bible and began to read. After some months, a breakthrough […]
Today is another special re-air of an episode of Deep in Scripture broadcast on 1/11/2006. We are sharing this program in honor of Fr. Ryland who passed from this life on Thursday, March 20th, 2014. We explore the question: "Why should we trust this collections of old books?" and look at 2 Timothy 3:14-17, 1 Corinthians 11:1-2, 1 Corinthians 15:1-5, 2 Timothy 2:2, 2 Thessalonians 2:25, and 1 Timothy 3:14,15.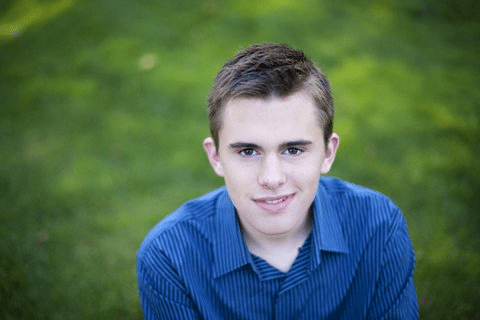 Cody Lynn was raised loving the Lord, reading Scripture, and participating in church. However, upon discovering the differences between the Protestant and Catholic Bibles, Cody launched into an investigation that would bring him home to the Catholic Church.
Our third son was 10 days old on "Reformation Sunday" 1998. The preacher that Sunday at the local Lutheran church we attended was a retired Lutheran school principal, a man in his 70s with a great shock of white hair. He ascended the pulpit and held up a book, a book he proclaimed "the work of the devil!" The book was by a Catholic author on justification. The preacher offered this book as evidence that "the Reformation must go on!" To me, he came across as so angry and fearful, so unreasonably opposed to the Catholic author, that I leaned over and whispered to my husband, Joe, and said "Sounds like a book we ought to read."
by Dr. Kenneth Howell. I am deeply grateful for how I grew up. I was baptized into the Presbyterian Church when I was an infant, grew up in a good, solid congregation that had a vibrant youth group in my teen years. I attended a Presbyterian college, a Reformed seminary, and taught in a Reformed seminary before becoming a Catholic. As I look back I can now see three ways in which the Reformed Faith prepared me for becoming a Catholic.