A network of inquirers, converts, and reverts to the Catholic Church, as well as life-long Catholics, all on a journey of continual conversion to Jesus Christ.
Join & Get the CHNewsletter
Learn More
Bishop Vann is the bishop of the Diocese of Orange, California. Formerly, he was bishop of Fort Worth, Texas. He grew up in an active and faithful Catholic family in Springfield, Illinois.  Bishop Vann's first degree was in Medical Technology and he worked in that field for several years. He wanted to serve people even […]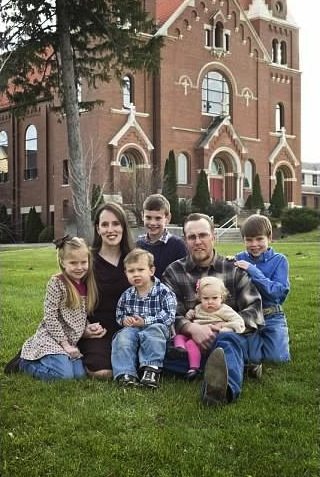 After falling in love with the liturgy, Rebecca Hoekstra was disenchanted by the lack of unity in the Anglican church. Seeing the teaching authority of the Catholic Church, she had a desire to enter the Church Christ founded.
"The Episcopal Church's endorsement of abortion in 1967 signaled the beginning of my journey towards the Roman Catholic Church. Up until this point, I was quite content as a married Episcopalian clergyman who, since my ordination in 1958."
Marcus Grodi welcomes Joy Pinto, co-host of the EWTN radio show "At Home with Jim and Joy Pinto" to discuss Romans 5: 3-6 and Psalm 27: 1, 7-14.
Carrie was raised Presbyterian but soon stopped attending church after he parents' divorce. She dabbled in drugs from an early age. As a young adult she had an abortion. He return to Christ and eventual reception to the Catholic Church, began when she met and married Rick, a Catholic.
Charlie's father was Catholic and his mother was Methodist. He was brought up Catholic but was caught up in the madness of the '60's and fell away from the faith. He finally met Christ, through a friend, while in Medical school. Kathleen was adopted into a family that moved often and worshiped in several denominations, […]
Steven, as a boy, was a Lutheran but lost his faith in college. For the next 20 years he was a secular humanist and an atheist. While in the Far East during the Vietnam War he became fascinated with Oriental Culture. While in China, he witnessed China's one child policy, including forced abortions and sterilizations. […]
David grew up in a Conservative Jewish family in the Bronx. By the age of 15 he had lost his faith. He became involved in the left wing politics of the 1960′s. His first conversion was from liberal to conservative politics and becoming pro-life. For the children, David and his gentile wife began to attend […]
Jerry grew up in a Southern Baptist home in Texas. In high school he drifted away from the faith of his youth and got involved in sex, drugs and rock-n-roll. In college he returned to Christ through the Jesus Movement of the early 1970's. In 1976, he was ordained in a non-denominational Pentecostal denomination and […]