A network of inquirers, converts, and reverts to the Catholic Church, as well as life-long Catholics, all on a journey of continual conversion to Jesus Christ.
Join & Get the CHNewsletter
Learn More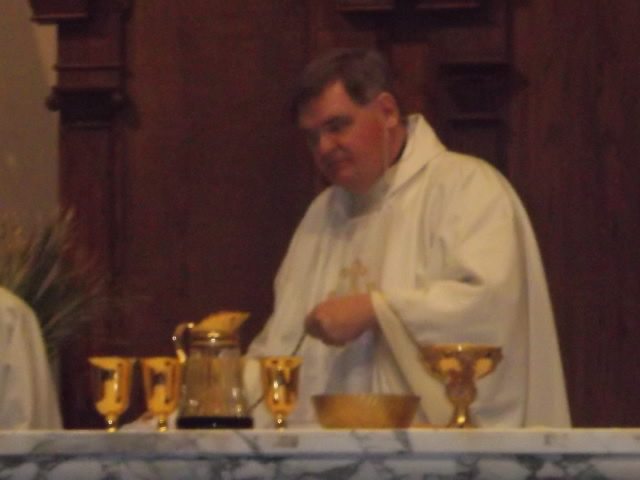 by Cynthia Trainque The Mass—from the Latin, Missa; in Greek, Leitourgos, meaning "the work of the people".  It is the most sacred and solemn action whereby heaven and earth meet.  It is the place where Catholics find their weekly (even daily) sustenance before heading out anew to live and proclaim the Good News of Jesus […]
Mike was brought up Catholic. While in college his journey away from the Church began when a friend's mother led him in the sinner's prayer. While in the military, a friend finished the process by challenging many core Catholic teachings. After he was married, he pulled the family completely out of the Church because he […]
My wife, Jeanette, and I were both raised in the Seventh-day Adventist Church and learned to hold strong negative feelings about the Catholic Church. My mother took great pride in being opposed to the Catholic Church; she did not know much about it, but she knew she was against it.
Teresa was raised in a Seventh-day Adventist family. From a young age she desired to know and understand her faith. Her journey to understanding the fullness of the truth would be long and last many years, taking her and her husband from the Adventist camp through other Protestant groups till they discovered the holy Catholic […]
Before their entry into the Catholic Church, Richard and Danielle worked as Evangelical missionaries in both the United States and abroad. They discuss with Marcus their journey Home to full-communion with the Catholic Church of Jesus Christ.
Marcus and David answer open-line questions from the Journey Home audience. David grew up in a Conservative Jewish family in the Bronx. By the age of 15 he had lost his faith. He became involved in the left wing politics of the 1960′s. His first conversion was from liberal to conservative politics and becoming pro-life. […]
Father David was raised on the north side of Chicago in a Swedish Lutheran home. He was very active in the church in his youth. He studied politics at Georgetown before receiving a call to the Lutheran ministry, to which he was ordained in 1985. Through participating in summer Biblical Conferences at Mundelein Seminary in […]
Michael was raised a Southern Baptist in Alabama. At an early age he felt a calling to ministry. Through his college experiences he was introduced to Pentecostal spirituality. Ordained a Pentecostal minister he eventually encountered the Charismatic Episcopal Church and was ordained a priest in that denomination. His love deepened for the Catholic Church and, […]
Paul is the grandchild of Swedish Baptists who fled persecution in Sweden. Through various encounters with Jean Vanier, the founder of L'Arche Communities, which work with the mentally ill and handicapped, he came to discover the Catholic Church. At the time of this airing, Paul was the Music Director at St. Mark's Church, in Peoria, […]