A network of inquirers, converts, and reverts to the Catholic Church, as well as life-long Catholics, all on a journey of continual conversion to Jesus Christ.
Join & Get the CHNewsletter
Learn More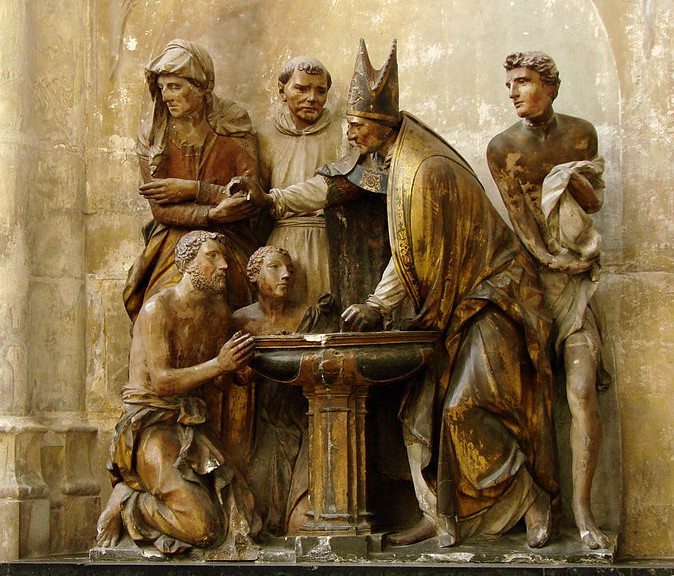 He who believes and is baptized will be saved. It wasn't until I was a cognitive seven years old that the soul-altering waters of baptism were sprinkled on my brown-haired head. My earliest years had little connection with formal religion and faith, until we moved next door to an active Lutheran family. My parents weren't […]
Travis is the founder and Director of Mission:One Fellowship, an ecumenical ministry based at the University of Pennsylvania, which focuses on bringing Christians of various ecclesial affiliations together for the purposes of evangelization, outreach to the domestic and international poor, and building unity in the Body of Christ.  Travis has studied Theology at an advanced level at Franciscan University of Steubenville, Fuller Theological Seminary, and Seton Hall University.  He has been active in Catholic apologetics for many years as a radio host for an EWTN affiliate, and has appeared on EWTN and "Deep In Scripture" with the Coming Home Network International.  He regularly publishes articles on Mystical Theology on his blog, Soul of Castile (soulofcastile.com), which is primarily dedicated to helping recover and revitalize the discourse of Ascetical and Mystical Theology in the modern Church.  He is a member of the Secular Order of Discalced Carmelites in Philadelphia.