A network of inquirers, converts, and reverts to the Catholic Church, as well as life-long Catholics, all on a journey of continual conversion to Jesus Christ.
Join & Get the CHNewsletter
Learn More
Cole was raised in a devout Presbyterian household, though his parents didn't baptize him as an infant because they believed he should make his own decision. Cole was converted to Christ and was baptized when he was 14 after reading Les Miserables and The Lord of the Rings. His journey to full communion with the […]
Dale was born in a devout Baptist home. His parent gave him a deep love of God and Scripture. As a young man he memorized whole books of the Bible. On his honeymoon in Rome, while first reading G. K. Chesterton, he began his journey, without knowing it, to the Catholic Church. Chesterton's emphasis on […]
Dale Ahlquist shares how his faith in Jesus Christ found greater fulfillment in the sacraments and communion of the Catholic Church. Reading G.K. Chesterton started his journey!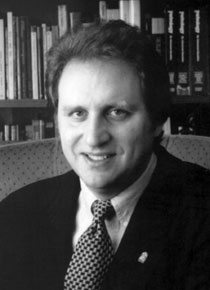 He was called the "Father of Jesus Rock." Everyone who was an Evangelical or Pentecostal Christian in the 1970s knew who he was. He wrote such songs as "I Wish We'd All Been Ready," "U.F.O.," "One Way," "I Am a Servant," and "Righteous Rocker, Holy Roller." He was the one who lamented playfully, "Why Should […]
Marcus and Joseph answer open-line questions from the Journey Home audience. Joseph was born in the East End of London. As an embittered and angry young man the racial politics and ideology of the Skinheads appealed to him. He eventually became involved in the involved in the anti-Catholic and Masonic Society of Orange Men. Later […]
Deacon Nathan grew up in Japan. His parents were Evangelical Protestant missionaries in that country. He was a strong believer in Christ but desired more in his faith life. For a time he was intrigued by eastern religions. Some chance encounters and his discovery of G. K. Chesterton led him to full-communion with Christ's Catholic […]
John grew up in a nonreligious home. As a boy he wanted to know the truth. In high school he debated evangelical Christians. Their unquestioning appeal to scriptural authority he felt was circular reasoning. In college, he studied the philosophers, but their contradicting of each other led him to despair and atheism. He left college […]
Dale was born in a devout Baptist home. His parent gave him a deep love of God and Scripture. As a young man he memorized whole books of the Bible. On his honeymoon in Rome, while first reading G. K. Chesterton, he began his journey, without knowing it, to the Catholic Church. Chesterton's emphasis on […]