A network of inquirers, converts, and reverts to the Catholic Church, as well as life-long Catholics, all on a journey of continual conversion to Jesus Christ.
Join & Get the CHNewsletter
Learn More
How do we tell a world, how do we tell our neighbors, the truth about Jesus Christ and the gift of salvation, when the world, even our neighbors, no longer share the common Christian assumptions? How do you tell them about Jesus when they no longer accept the possibility of a Creator God? Or how do you correct Christians who have inaccurate views of the faith, of Jesus, of the Church, which they only hear you through the lenses of their prejudice, or ignorance? And when does our own pride get in the way when we are trying to help others break form the sin of pride? This is what we will start discussing today on Deep in Scripture.
At EWTN's Family Celebration this year in Vancouver, Marcus Grodi spoke on evangelization, starting in the home. Here he shares 10 practical suggestions for how we can cultivate conversion amongst our family and friends.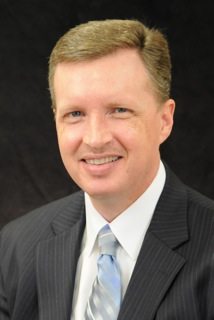 I'm a grateful convert, but no one converted me.
You may have read about Pope Francis and his recent dialogue with atheist Eugenio Scalfari, founder of La Repubblica. In the published article, the Pope and Mr. Scalfari exchanged comments about whether they would attempt to convert one another. The Pope's comments on the matter were decisive: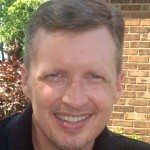 As a kid, it always bugged me when someone was a little too sure about the state of their eternal salvation – and mine.
I heard things like, "You haven't prayed in tongues yet? Be careful when you cross the street…" or "All you need to do is say a little prayer in your heart, and you're saved!" One way was too hard, another too easy – and there were countless iterations in between. It didn't make sense.
Last week I posted The Separated Children, and have received many fine kind and challenging comments, all confirming my assumption that I would need to follow up with some further explanation. I do this with a bit of trepidation, because, as I press this button to post, I fully realize that I will probably draw even more heated critiques, but I do so precisely because I want your feedback.
Today's Scripture: Matthew 28:19-20 (Evangelism vs. Evangelization) [19] Go therefore and make disciples of all nations, baptizing them in the name of the Father and of the Son and of the Holy Spirit, [20] teaching them to observe all that I have commanded you; and lo, I am with you always, to the close of […]
Coming Home Network COO and convert to the Catholic Church, Kevin Lowry, recently posted a great article on his blog "Grateful Convert" discussing conversion, CHNetwork President and convert, Marcus Grodi, and a bit about Marcus' new book Pillar and Bulwark. ~~~~~~~~~~~~~~~~ My long-time friend (and now boss) Marcus Grodi is known for being a Protestant […]