A network of inquirers, converts, and reverts to the Catholic Church, as well as life-long Catholics, all on a journey of continual conversion to Jesus Christ.
Join & Get the CHNewsletter
Learn More
Bishop Vann is the bishop of the Diocese of Orange, California. Formerly, he was bishop of Fort Worth, Texas. He grew up in an active and faithful Catholic family in Springfield, Illinois.  Bishop Vann's first degree was in Medical Technology and he worked in that field for several years. He wanted to serve people even […]
Last week I posted The Separated Children, and have received many fine kind and challenging comments, all confirming my assumption that I would need to follow up with some further explanation. I do this with a bit of trepidation, because, as I press this button to post, I fully realize that I will probably draw even more heated critiques, but I do so precisely because I want your feedback.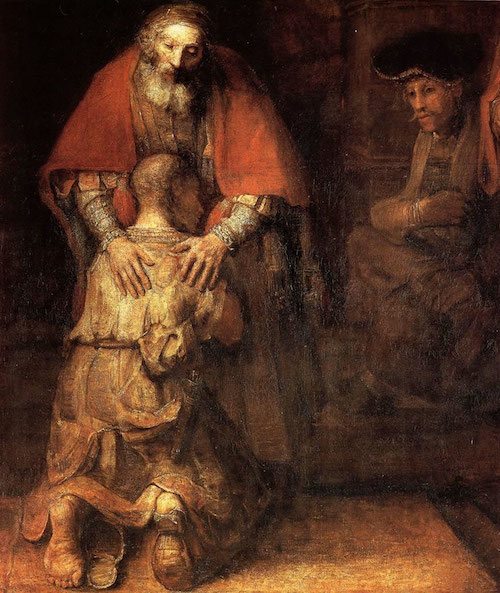 When our Lord told the story about a father who had two sons, he didn't mean to imply that these were the father's only children. Rather he condensed the story to address the needs of his immediate audience. In truth, the father had quite a large expanding family, and sadly many of his children over […]
As a 17 year old Fr. Geldard began his journey to the Catholic Church through his discovery of the Oxford Movement. As a young Anglican priest be became a leader of the Anglo-Catholic movement in England and ecumenical work. He talks with Marcus about how the decision of the Church of England to break with […]
Father Kythe was raised in New Orleans by immigrant Hindu parents from India. He attended Catholic schools but went to study hall with the Protestant during religion classes. In college be got mixed up in sex and drugs and began to hate God, becoming depressed and suicidal. The witness of a Catholic roommate, who invited […]
His Eminence was born in French Canada about 10 hours north of Quebec city. He was given a deep faith in Christ and his Church by the pious devotion of his grandparents, especially seeing his grandfather pray the Rosary. As a young man he thought he was be a teacher but soon felt the call […]
Marcus and Paul answer open-line questions. Paul was brought up Presbyterian but at the age of 12 became an atheist. As a senior in high school he was brought back to Christ through a frightening experience with the demonic. Paul served as a Pentecostal and United Methodist minister before entering the Catholic Church.
Cardinal Dulles was born in New York, the son of John Foster Dulles and served as Secretary of State under Republican President Dwight D. Eisenhower. The Dulles family had a long-standing Presbyterian background. While studying history at Harvard, Cardinal Dulles studied his way into the Catholic Church. He entered the Society of Jesus (Jesuits) in […]