Far too many Christians have little or no knowledge of the history of Christianity and this creates some huge problems.
---
Most don't even know the history of their own denominations, let alone how it connects into the two thousand years that the Holy Spirit has been leading the Church "into all the truth" (Jon 16:13). Many Christians assume that the earliest days of Christianity consisted of a complete break from Old Testament Judaism; that this new faith in Jesus consisted of independent groups of believers following the teachings of independent apostles; that if we could somehow journey back, we would find gatherings not unlike many modern independent Evangelical churches.
Many modern Christians also assume that we know very little about the early church, or that the middle or "dark" ages were bereft of faithful Christianity—that authentic, faithful Christianity was not re-discovered until the Founder of their particular denomination. In fact, many modern Christians assume that we today are far more intelligent and advanced then all the people before us—that surely today, with all our modern technological advancements, especially in information technology, we must have a better understanding of the Bible than even the earlier Christians!
But is any of this true? Have you even heard of or read anything by the Apostolic Christian writers who were converted to Jesus Christ by His very apostles? What did the earliest Christians believe? How did they worship? And how well do you really know the history between then and now?
We have found this to be an absolutely question to explore if we hope to seek truth and unity together. In this section, we hope to provide articles and media to address this important issue of our faith.
Going Deeper
Personal Testimonies
Looking into Scripture
Deep in History
Other Voices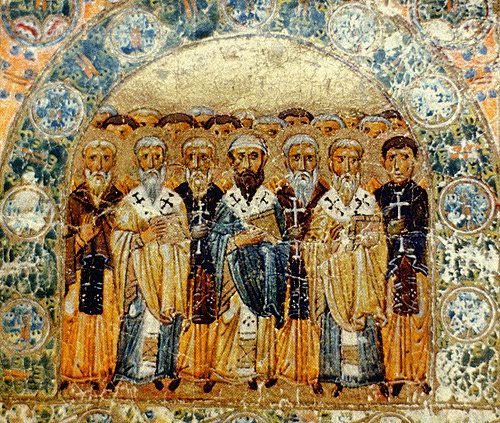 Recommended Books & Documents
Source: Pope Benedict XVI
Source: William A. Jurgens