A network of inquirers, converts, and reverts to the Catholic Church, as well as life-long Catholics, all on a journey of continual conversion to Jesus Christ.
Join & Get the CHNewsletter
Learn More
In my youth, my whole family was actively involved in many aspects of the United Church of Canada in Calgary, Alberta and in Montreal, Quebec. They were good and creative years. My call to ministry came while serving as a counselor for a church camp outside Montreal. One beautiful summer morning, the sun was dancing off the water and a gentle breeze was blowing.
Jeff was a Unitarian, Grace Brethren, Methodist, and Lutheran before he converted to Catholic. He discusses with Marcus what influenced his decision.
After 40 years as an Episcopal priest, Jurgen Liias became a Catholic in August 2012. In April 2013 he was ordained a Catholic priest through the Anglican Ordinariate. A community of about 25 other former Anglicans have joined him in forming the parish of St. Gregory the Great of the US Anglican Ordinariate in Beverly Farms, Massachusetts.
Dan is the executive director of the "National Catholic Register" newspaper.
Richard is the president and chief counsel of the Thomas More Law Center. Website: www.ThomasMore.org
Orestes Augustus Brownson (1803–1876) was a New England intellectual and activist, preacher, labor organizer, and noted Catholic convert and writer. Brownson was a publicist, a career which spanned his affiliation with the New England Transcendentalists through his subsequent conversion to Roman Catholicism.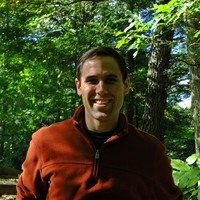 Intellectually, I had a strong "faith" in the tenets of Protestantism, particularly as they were expressed in the Calvinist tradition. Yet Calvinism excused my sin as something God Himself did not see, since, so I believed, the righteousness of Christ had been imputed to me because of my genuine faith, covering over my sins so that He was blind to them, at least insofar as my salvation was concerned.