A network of inquirers, converts, and reverts to the Catholic Church, as well as life-long Catholics, all on a journey of continual conversion to Jesus Christ.
Join & Get the CHNewsletter
Learn More
Br. Rex Anthony Norris of Little Portion Hermitage discusses what led him home to the Catholic Church. Br. Rex was previously Presbyterian, Methodist and Episcopalian. He discusses his journey with Jesus into his religious vocation and how that led him home the the Catholic Church. Br. Rex assists CHNetwork by counseling men and women on […]
David grew up in a conservative evangelical Presbyterian church, believing that the Catholic Church was the church of Satan. He attended Trinity Evangelical Divinity School to learn to debunk Catholicism. Through his study of St. Augustine of Hippo, who is revered by Protestants, he discovered that his teachings were thoroughly Catholic, as were all the […]
Becoming Catholic was never my dream or intent. It is still an all too vivid memory to me, sitting alone at age 40 in a half-lit basement, having resigned from the pastorate. I ached for having abandoned the weekly privilege of a pulpit from which to proclaim God's truth. Would I ever have this privilege again? Will I ever again have a pulpit? Now they estimate that each week from the "pulpit" of The Journey Home television program I speak to a potential audience of over a billion viewers and listeners. In one night I speak to more people than I ever could have in my entire career as a Protestant minister. This is the humor of our merciful God. Before I converted I had no idea whatsoever how I would support my family let alone how I would continue in ministry. But this is getting way ahead of myself.
Orestes Augustus Brownson (1803–1876) was a New England intellectual and activist, preacher, labor organizer, and noted Catholic convert and writer. Brownson was a publicist, a career which spanned his affiliation with the New England Transcendentalists through his subsequent conversion to Roman Catholicism.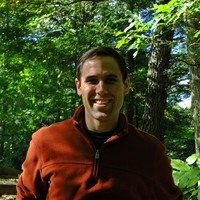 Intellectually, I had a strong "faith" in the tenets of Protestantism, particularly as they were expressed in the Calvinist tradition. Yet Calvinism excused my sin as something God Himself did not see, since, so I believed, the righteousness of Christ had been imputed to me because of my genuine faith, covering over my sins so that He was blind to them, at least insofar as my salvation was concerned.