A network of inquirers, converts, and reverts to the Catholic Church, as well as life-long Catholics, all on a journey of continual conversion to Jesus Christ.
Join & Get the CHNewsletter
Learn More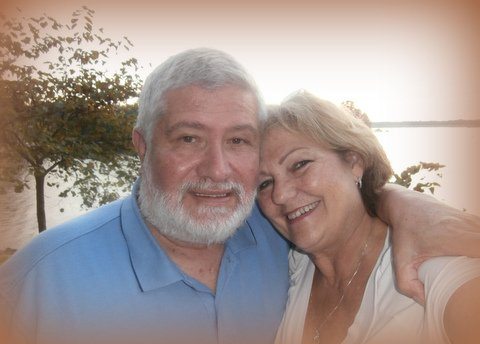 Growing up a cradle Catholic in Argentina, Ercy Joy Ghiringhelli had a powerful experience with Jesus in the Eucharist. However, over the course of life, she became attracted by revival in Protestant churches. She eventually became an ordained Nazarene pastor and worked with the sick and suffering, until flipping channels one day, she came across an episode of The Journey Home.
My story begins in a naval hospital in Pittsburgh, California, where I was born to an 18-year-old girl and her 19-year-old husband. My parents were believers and we attended the Nazarene church close to our house.. I do remember that my mother used to turn on the TV to do her daily workouts with Jack LaLanne, and just before he came on, there was a show with a man wearing a cap, a large cross on a chain, and he wore a cape that he threw around as he talked. His eyes burned into the camera! Later I would learn that his name was Archbishop Fulton Sheen.
Oh, no, I thought to myself, here we go again. Some latecomers had forced us to move into the middle of the pew. There's nothing worse than being in the middle of the pew in a Catholic church if you're a Protestant "pew potato."
You've heard of a couch potato? I was a pew potato. I plunked down in my pew every week but didn't participate a whole lot, other than singing a hymn I recognized or shaking hands with my neighbors during the sign of peace.
Before I was thirty years old, I never considered the Catholic faith as anything more than a curiosity. Why would anyone be persuaded to worship the Virgin Mary, the saints, and statues in the place of Jesus? How could Catholics be deluded enough to think they could sin all week, confess to a priest on Saturday, so they could receive communion on Sunday, and still think they would make it to heaven? We were taught many more sinister suspicions about Catholics and warned to stay away from them because ours was the "full Gospel." We believed even most of the other Protestant churches did not interpret the Scriptures correctly and we were never quite sure of their salvation.
Gerald was born into a Lutheran family but stopped attending church when he was seven. As a young adult he joined a Pentecostal Church. Jennifer was raised by very ministry-orientated parents from a Nazarene background. They met while Gerald was on a business trip to California. After they were married they church hopped for a […]