A network of inquirers, converts, and reverts to the Catholic Church, as well as life-long Catholics, all on a journey of continual conversion to Jesus Christ.
Join & Get the CHNewsletter
Learn More
Br. Rex Anthony Norris of Little Portion Hermitage discusses what led him home to the Catholic Church. Br. Rex was previously Presbyterian, Methodist and Episcopalian. He discusses his journey with Jesus into his religious vocation and how that led him home the the Catholic Church. Br. Rex assists CHNetwork by counseling men and women on […]
Fr. Garrou was reared in the faith in an independent Bible Church. He graduated from Wheaton College, in Illinois, majoring in the Bible and then attended attended Trinity Evangelical Divinity School, in Deerfield, IL. Years later he served as a licensed lay United Methodist minister. Then he was ordained as an Episcopal priest in 1994. From 2000 to […]
In my youth, my whole family was actively involved in many aspects of the United Church of Canada in Calgary, Alberta and in Montreal, Quebec. They were good and creative years. My call to ministry came while serving as a counselor for a church camp outside Montreal. One beautiful summer morning, the sun was dancing off the water and a gentle breeze was blowing.
After 40 years as an Episcopal priest, Jurgen Liias became a Catholic in August 2012. In April 2013 he was ordained a Catholic priest through the Anglican Ordinariate. A community of about 25 other former Anglicans have joined him in forming the parish of St. Gregory the Great of the US Anglican Ordinariate in Beverly Farms, Massachusetts.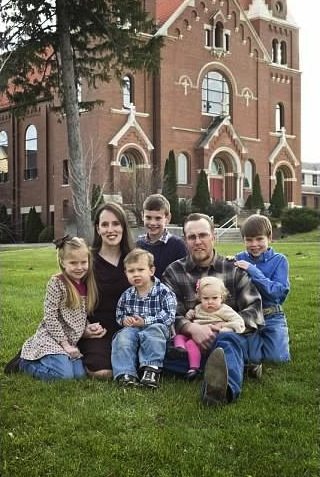 After falling in love with the liturgy, Rebecca Hoekstra was disenchanted by the lack of unity in the Anglican church. Seeing the teaching authority of the Catholic Church, she had a desire to enter the Church Christ founded.
Msgt. Steenson is the first ordinary of the Personal Ordinariate of the Chair of Saint Peter, in the United States, which ministers to former Anglicans who have become Catholics. A former air pilot, Msgr. Steenson served as the Bishop of the Episcopal Diocese of the Rio Grande from 2005 until 2007, when he resigned and […]
I grew up in Trinidad, in the West Indies, of British parentage. My parents were delightful people, loved by me and by everyone else who knew them. They were baptized Christians and lived as Christians should: helping others when necessary and sharing with those who needed it; but like many non-Catholics in those days, attending church regularly was not considered necessary. My two sisters and myself were baptized Anglicans, confirmed when we reached the proper age and as younger children were sent to Sunday school. Our parents attended church services on Easter Sunday, Christmas morning, and perhaps twice otherwise during the year. As we grew older, we stopped attending Sunday school, and only went to church when our parents did. We were believers but religion did not play an important role in our lives.
Director of The Catholic University of America Press