A network of inquirers, converts, and reverts to the Catholic Church, as well as life-long Catholics, all on a journey of continual conversion to Jesus Christ.
Join & Get the CHNewsletter
Learn More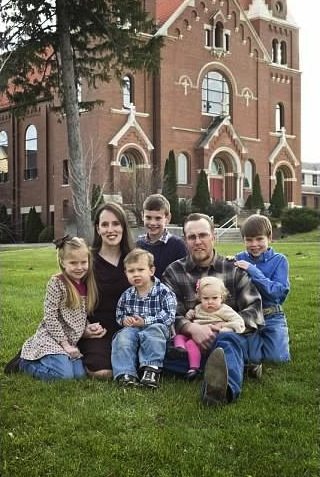 After falling in love with the liturgy, Rebecca Hoekstra was disenchanted by the lack of unity in the Anglican church. Seeing the teaching authority of the Catholic Church, she had a desire to enter the Church Christ founded.
Msgt. Steenson is the first ordinary of the Personal Ordinariate of the Chair of Saint Peter, in the United States, which ministers to former Anglicans who have become Catholics. A former air pilot, Msgr. Steenson served as the Bishop of the Episcopal Diocese of the Rio Grande from 2005 until 2007, when he resigned and […]
I grew up in Trinidad, in the West Indies, of British parentage. My parents were delightful people, loved by me and by everyone else who knew them. They were baptized Christians and lived as Christians should: helping others when necessary and sharing with those who needed it; but like many non-Catholics in those days, attending church regularly was not considered necessary. My two sisters and myself were baptized Anglicans, confirmed when we reached the proper age and as younger children were sent to Sunday school. Our parents attended church services on Easter Sunday, Christmas morning, and perhaps twice otherwise during the year. As we grew older, we stopped attending Sunday school, and only went to church when our parents did. We were believers but religion did not play an important role in our lives.
Director of The Catholic University of America Press
I was born third of four boys to a family in Wisconsin; though most of my life growing up and starting my own family was spent just over the border in Minnesota. My father's grandfather had emigrated from Namur, Belgium just after the American Civil War and joined America's largest Belgian-American community in Door County, Wisconsin. My mother's side had been in the U.S. much longer, descending from Scots-Irish ancestors. My grandfather, who died when my father was just 17, had married outside the Catholic Faith in about 1910 to a German-Lutheran woman; hence our part of the family was raised in the German-Lutheran faith, and our step-grandfather pastored a German-Lutheran church in northern Wisconsin for half a century.
It has been said that life is a journey and not a destination. For close to fifty years I followed a spiritual path that was shaped in and through the Anglican Communion. Choirboy, altar boy, priest, secretary to the Diocesan Synod, Franciscan friar, confessor to bishops, and chaplain at the 1998 Lambeth Conference, I have seen it all in Anglicanism.