A network of inquirers, converts, and reverts to the Catholic Church, as well as life-long Catholics, all on a journey of continual conversion to Jesus Christ.
Join & Get the CHNewsletter
Learn More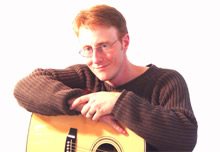 "I went and talked with a Catholic priest. As it turned out, he was less than encouraging. I don't know if he was disgruntled with the Church or what, but he seemed to say, 'Why would you want to go and become a Catholic?'"
In many of the Evangelical Protestant or fundamentalist churches of today, more than twenty percent of the members or regular worshipers can say, "I was raised Catholic." At banquets or meetings, I recall many times sitting around a table, attempting to meet and learn about the other people sitting with me. Inevitably, someone would say those words. Heads would start nodding seemingly everywhere, and the smiles would begin. Additional words weren't required, because each of us understood.
Dr. Williamson (STD, Pontifical Gregorian University) holds the Adam Cardinal Maida Chair in Sacred Scripture at Sacred Heart Major Seminary in Detroit, Michigan. He is the author of "Catholic Principles for Interpreting Scripture" and coeditor of" John Paul II and the New Evangelization". He is also the author of the book "Ephesians" the second in the series of the […]
Paul was brought up Presbyterian but at the age of 12 became an atheist. As a senior in high school he was brought back to Christ through a frightening experience with the demonic. Paul served as a Pentecostal and United Methodist minister before entering the Catholic Church.
Michael was raised in the Southern Baptist faith. He later became an Assembly of God preacher. He started a search for the truth. He wanted to know, with all the confusion of different Protestant teachings, what was the Truth. For a time he pastored in the Charismatic Episcopal church, which was a group of Charismatics […]
Baptized a Catholic as a baby, Nicky's parents very soon after began attending a Nazarene congregation. From a very young age he loved Christ. Growing up he assumed that Catholics weren't saved. In his teen years the family began attending an Assemblies of God congregation. The family tended to church hop. His faith weakened in […]
Tim was raised a Southern Baptist. Although he fell away from the faith of his childhood, he came back to faith in Christ during his late teen years through the witness of Christian televangelists. While in the Marine Corps, he became involved in ministry with various Assemblies of God communities. During his final year in […]