A network of inquirers, converts, and reverts to the Catholic Church, as well as life-long Catholics, all on a journey of continual conversion to Jesus Christ.
Join & Get the CHNewsletter
Learn More
The "Full Gospel" by Ernest R. Freeman The Drill Sergeant walked into the barracks and yelled, "Who wants to go to church? Be out front in 10 minutes!" Being an eighteen-year-old raw recruit in desperate need of a break from military training, I decided to go. I assumed it would be a Protestant gathering; to […]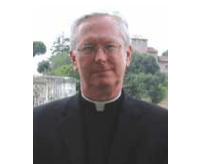 Once a minister of the Episcopal Church, I am today a Roman Catholic Priest, serving as pastor of the parish of St. Elizabeth Ann Seton in the Diocese of Fort Worth, Texas. As it turns out, becoming a Catholic priest brought me "full circle." Allow me to share with you how and why.
I am about to turn 40 years old. The older I get, the less inclined I am to speak about myself. I'd rather talk about Augustine, Aquinas, or someone else that time has vindicated their right to be heard. On the other hand, telling my story reveals to those who listen that the things I speak about are things that have guided the course of my life and truly reflect what is most meaningful to me. There is an enduring value, I think, to listening to the life-story of another. The more durable, coherent and compelling the discoveries of another turn out to be, the more meaningful and transforming they may turn out to be for another. Since my life has several significant "twists" and "turns," some find it at least curious that I have settled in the Roman Catholic Church. My arrival in the Catholic Church was neither quick nor easy. This arrival was not in the recent past. My initial choice to be Catholic and the present are separated by more than ten years. I think time has shown that my choice to be Catholic was neither hasty nor shallow. I hope you will find the following brief account helpful in your own journey.
I also came across people such as Jehovah's Witnesses and Christadelphians who questioned the deity of Christ. We both appealed to the Scriptures for our beliefs, my interpretation against theirs. I blew this off because I knew that Christians, both Protestant and Catholic, always had believed in the deity of Christ (looking back, it seems I was already appealing to Sacred Tradition, though I didn't know it at the time). To me the Bible alone doctrine was the other side of the same coin as theological liberalism. It solved nothing, leaving everything in question, and nothing certain.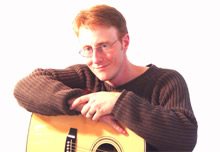 "I went and talked with a Catholic priest. As it turned out, he was less than encouraging. I don't know if he was disgruntled with the Church or what, but he seemed to say, 'Why would you want to go and become a Catholic?'"
In many of the Evangelical Protestant or fundamentalist churches of today, more than twenty percent of the members or regular worshipers can say, "I was raised Catholic." At banquets or meetings, I recall many times sitting around a table, attempting to meet and learn about the other people sitting with me. Inevitably, someone would say those words. Heads would start nodding seemingly everywhere, and the smiles would begin. Additional words weren't required, because each of us understood.